Discover Romania: The fortified mansions in Maldaresti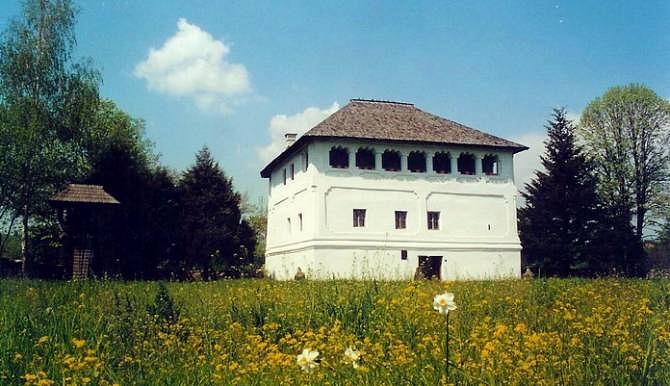 Romania is best known for its beautiful mountains and countryside, for Dracula's castle and the Danube Delta. The country, however, hosts some unique tourist attractions that deserve to be discovered and visited.
The Maldaresti village in Romania, located in Valcea county, Oltenia region, is home to some of the most charming fortified mansions in the country, known as the fortified mansions of Maldaresti. These are fortified houses generically called 'cule oltenesti'.
Local nobles built the fortified houses, as both residences and to defend themselves against Ottoman and outlaws' invasions.
They are all highly valuable monuments in Romania's architectural patrimony, combining folk elements from the area with elements characteristic to fortifications.
They've been well preserved and now form the Maldaresti Museum Complex, an important touristic location in the area. The complex brings together three unique buildings: the Greceanu and Maldarescu Mansions (Cula in Romanian), and I.G. Duca Memorial House. Many other cule however are still derelict and in need of renovation all through the Oltenia region.
The name cula derives from the Turkish Kule, which means tower. This type of building is widespread in the Balkan peninsula, mainly in SErbia, Albania and Bulgaria. In Romania, it can only be found in Oltenia and Western Muntenia regions.
The Greceanu Fortified Mansion is the oldest building in the complex. Historians say that the building dates from the late eighteenth century, when it was either built or rebuilt by a local nobleman Gheorghe Maldarescu and his wife, according to information posted on the museum complex' web page.
However, there is another version of the story: legends say that one of the captains of Michael the Brave, the Prince of Wallachia, Transylvania, and of Moldavia, built the house.
The mansion, which features elements of the Brancovenesc style, was restored starting 1967 and is now opened to visitors. The exhibition organized inside the building tries to bring visitors back to those times and create the atmosphere of a nobleman's courtyard.
The other imposing fortified house is the Maldarescu Fortified Mansion, built by Gheorghita Maldarescu in 1812. The rectangular building consists of one ground floor and two floors.
I.G. Duca, who was the prime minister of Romania for a short period in 1933, became the owner of the fortified mansion in 1910. Two years later, in 1912, he tried to arrange the interior of Maldarescu Fortified Mansion, in an original way, with traditional and folk items.
As most of these items are not there anymore, a permanent exhibition organized in the mansion tries to keep the trend from the beginning of the century.
The Maldaresti Museum Complex also hosts the I.G. Duca Memorial House, built in 1912 as a holiday house. Duca was Prime Minister of Romania from November 14 to December 30, 1933, when he was assassinated in Sinaia train station.
How to reach the Maldaresti complex - Maldaresti village is about 3 km off Horezu , in Valcea County. Contact:
Tel/Fax: +40250  861 510 
Besides these cule which are part of a museum, there's another one which was renovated by a private investor, and turned into the Conacul Maldar guest house.  It is also located in the Maldaresti village. The place is open to visitors even if they don't book a room, provided they call in advance (+0744 394 362)
Irina Popescu, irina.popescu@romania-insider.com
(photo source: muzee-valcea.ro)
Normal