Castle, manors in NE Romania up for sale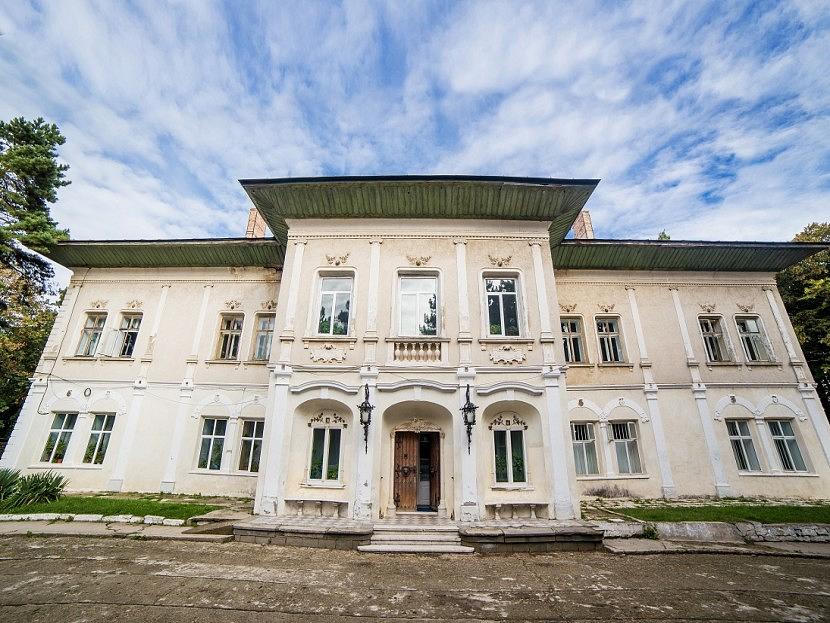 Artmark Historical Estate, the real estate division of the Artmark group, put up for sale three historic properties in northeastern Romania.
The Cantacuzino-Ghica Deleni Castle (pictured) is one of the most representative castles for the region of Moldavia. The property has a starting price of EUR 500,000, with an estimated value of EUR 1.5 – EUR 1.9 million. The first building of the current ensemble was the church, erected in 1669. After Maria Cantacuzino married Constantin Ghica in 1778, the estate entered the property of Ghica-Deleni family. The refurbishing work they did gave the ensemble its current configuration. By 1802, several restoration and expansion works took place, and, at the beginning of the 20th century, the castle was redesigned on the plans of architect Nicolae Ghika-Budeşti. During the Second World War, the castle in Deleni hosted for two years Soviet troops. After it was nationalized, it served as the culture house of Deleni, and later as a medical unit.
The Alexandrescu manor in Guranda, in Durneşti commune, in Botoşani county, was built in the Neo-Romanian style. The main construction was finished in 1905. It was erected at the request of Mathilde and Mihai Alexandrescu, a boyar who moved to Moldavia at the end of the 19th century. After the 1948 nationalization, the manor was used as a hospital. The property has a starting price of EUR 300,000 and an estimated value of EUR 500,000 – EUR 750,000.
The Dimachi-Arghiropol manor in Gugeşti, in Vaslui county, has a starting price of EUR 60,000, with an estimated value of EUR 100,000 – EUR 150,000. The story of the building goes back to the 18th century, when headman Nicolae Dimachi and his wife built a family residence but also the St Nicolae church. During the time of communism, the manor served as the HQ of an agricultural cooperative CAP. Before this, it accommodated a high school and a kindergarten. The building is in an advanced state of decay.
(Photo: Artmark Historical Estate)
Normal