My Romania Story - Camila Rique (Brazilian): I always say that Romania chose me and not the other way around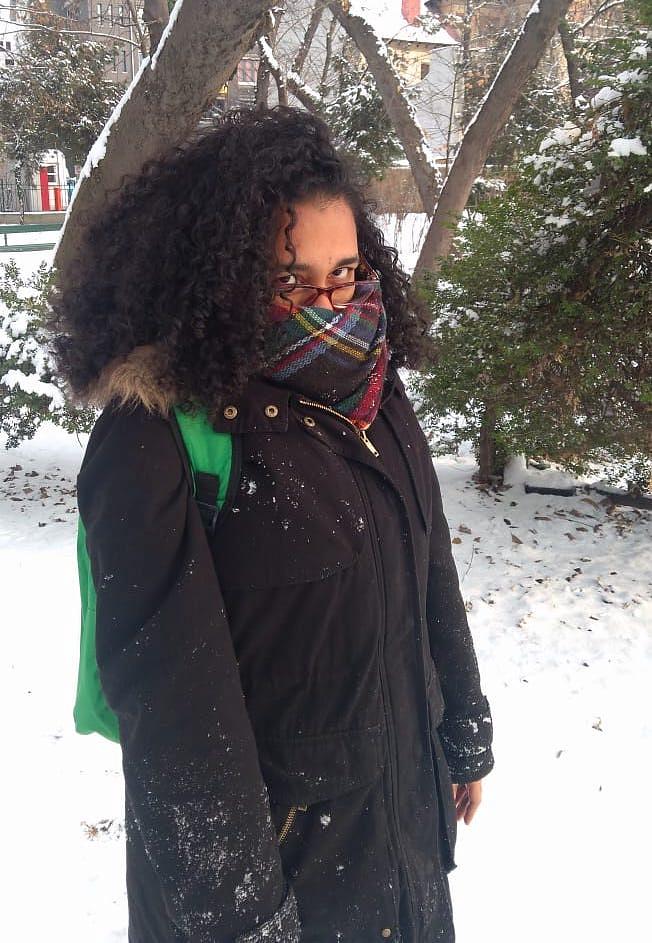 As part of our Romania Appreciation Weeks campaign, we're inviting our readers to share their stories with us and tell the world what Romania means to them. Camila Rique, a young Brazilian woman who studied in Bucharest, has decided to join our campaign and fill in the interview here. Below is her Romanian story.
Camila Rique, 30, discovered Romania in 2018 when she got an Erasmus Scholarship to spend a semester abroad. And, although Romania was not her first choice, she now says that this experience, which was "mind-blowing on so many levels," has changed her life.
"I always say that Romania chose me and not the other way around, because if you meet me, you will see that I was Romanian in some other life," she told Romania-insider.com.
Her top three favorite things about Romania are the people, landscapes, and beers, but she is also a big fan of the local food. She says her plan is to move back to Romania, where she has made many friends. She is currently learning the language, hoping to be fluent one day.
What is your name and how old are you?
My name is Camila Rique, and I'm 30 years old.
What is your nationality and where do you live now?
I'm Brazilian, and right now, I'm in Brazil (but for sure, it is not by choice).
What is your connection to Romania?
In 2018 I got an Erasmus Scholarship to spend a semester abroad, which I did in Bucharest. It wasn't my first choice, and in the beginning, I wasn't thrilled with the trip, but I wanted so much to spend some time outside Brazil that when my university offered I said yes. I always say that Romania chose me and not the other way around, because if you meet me, you will see that I was Romanian in some other life.
Is Romania an important part of your life and why?
A huge DA! My experience in Romania was mind-blowing on so many levels. I used to think, "wow, it took me so much time to decide what I wanted to study," but the path I took led me to Romania, and I'm grateful! It changed my life both personally and professionally speaking. I had my master thesis almost ready, and after Romania, I changed the topic and started from scratch, and now I study the Ethnic Minorities in Europe, mostly the Roma Community.
I made so many friends in Romania, I have a tattoo with the word îndrăgostită, I still learn the language - I want to be fluent one day. The plan is to move back to Romania and live there until I die, I can't think of a better place to live to be honest. I'm writing this with a huge smile on my face.
What are the things you like about Romania and why?
My top 3: people, landscapes, beers.
In the beginning, I felt weird without touching and hugging people; they liked to introduce me like "hey, she is Brazilian," not even my name, quite like a status or something, but in the end, I loved it, and I miss how nice everyone was with me, trying to help in some hard situations.
The country is just breathtaking; I really enjoyed traveling around every time I could (I miss the free train tickets for students), some animals I haven't seen before. The year I went, the winter was beautiful, everything was white, and it was my first time seeing fall because where I live is always summer, so for me, it was quite an experience.
Oh, I miss drinking Zăganu every day, I still have one bottle with me: I will drink it when I'm sure I will return.
Thanks to support from its members, Romania Insider is able to give a voice to a large community of expats, foreigners and Romanians, spread all across the world.
Join our community and support independent journalism that offers reliable stories from Romania! Pick one of the membership options here and get a host of extra benefits.
What don't you like about Romania and why?
Racism is number one. I had discussions about this topic, and it was hard to listen to people saying things, looking at me up and down, leaving the seat next to me because I sat there in the bus (this happened a couple of times and in all of them someone else said "hey sorry for that") but eventually I learned how to deal with that (and took advantage of it!). Corruption is also something that bothered me a lot, and I live the same situation in Brazil, so I could relate all the time.
If you had to advertise for Romania as a country, what would be the top things you would mention to promote it?
Parks: were my favorite part of the cities I visited (Cișmigiu was my first and last one).
Food: eat all the street food you can and try mămăligă with brânză.
Mountains: hike every single time you can (go to Rimetea).
People: are kind and nice, and when you get to know them better, they will be the best people you ever met in life.
What are your favorite places in Romania and why?
Cișmigiu Park is my favorite place in Bucharest, every time I felt sad I went there to take a walk alone or with friends or with dates. Sibiu is beautiful, and I remember that when I went there, I didn't take lots of pictures because I was shocked by the city. Arad is the cutest little city, and Sinaia has so much story.
Anything else to share with us, that was not covered in the questions above?
I influenced lots of my friends to visit Romania after I lived there, and I get super emotional every time I need to talk about my Erasmus time; maybe that is why I want to go back there as soon as possible, perhaps for the Master if I get the MAE scholarship. Cross your fingers for me!
Ah, if you want to try some Brazilian food: go to Rio Juice in Bucharest and order some Açaí!
newsroom@romania-insider.com
(Photo source: courtesy of Camila Rique)
Normal