Bucharest museum opens major Picasso exhibition next week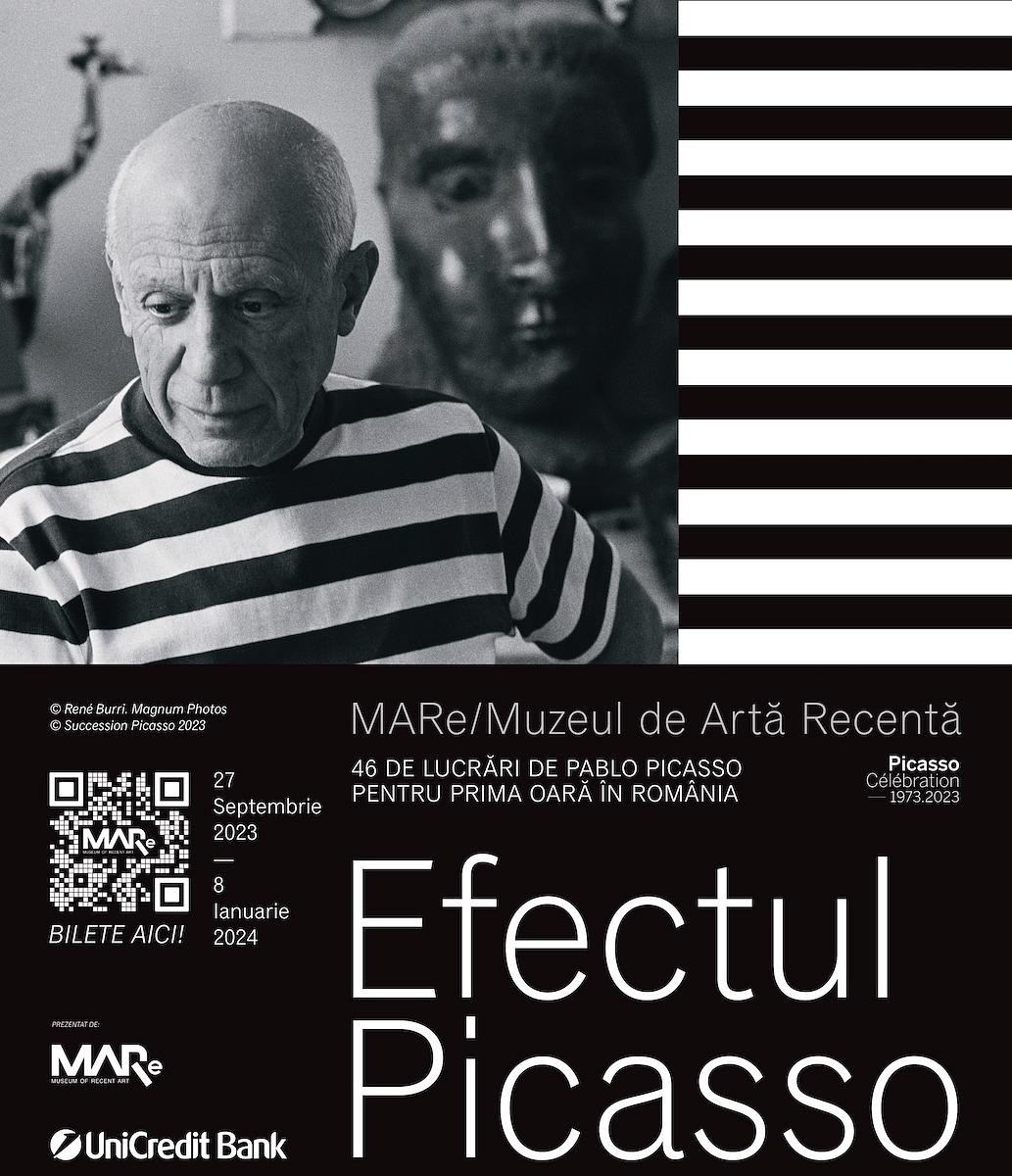 The Museum of Recent Art/MARe in Bucharest will open on September 27 a major exhibition celebrating the famed Spanish artist Pablo Picasso. The works will be on display until January 8, 2024.
The Picasso Effect brings together 46 works (paintings, drawings, engravings) signed by Pablo Picasso, as well as 65 works (paintings, sculptures, photography, ceramics, graffiti) of 37 contemporary Romanian artists influenced by the work of the famous Spanish painter. The list of Romanian artists exhibited includes Ion Grigorescu, Mircea Cantor, Ștefan Bertalan, Alma Redlinger, Neculai Păduraru, Vasile Gorduz, Florin Mitroi, Victor Man, Silvia Radu, and Dumitru Gorzo.
"The Picasso Effect is one of the most impressive exhibitions in Eastern Europe and certainly the most important in Romania - which is among the eight countries participating in the Célébration Picasso: 1973-2023 program," the organizers said.
The event is organized in partnership with the Musée National Picasso-Paris and celebrates 50 years since the passing of Pablo Picasso through a program that includes 42 other museums around the world. Romania is the only country in Central and Eastern Europe included in the large-scale project launched by France and Spain.
The exhibition will be accompanied by a bilingual catalogue in which the exhibited works will be reproduced (in full colour) and analyzed in two introductory texts signed by Romanian and French art historians.
Throughout the exhibition, MARe will hold a series of courses for children calibrated to the themes, subjects, techniques, images and experiences produced by The Picasso Effect.
In addition, in January, the museum will organize a two-day international symposium dedicated to Picasso and his influence on (Eastern) European art after World War II. Art historians from Romania, France, Germany and the Czech Republic will participate.
October 2023 also marks five years since the opening of the MARe/Museum of Recent Art in Bucharest.
Tickets for The Picasso Effect can be purchased online here.
irina.marica@romania-insider.com
(Photo source: the organizers)
Normal