Major exhibition in Timișoara features 100 works by Constantin Brâncuși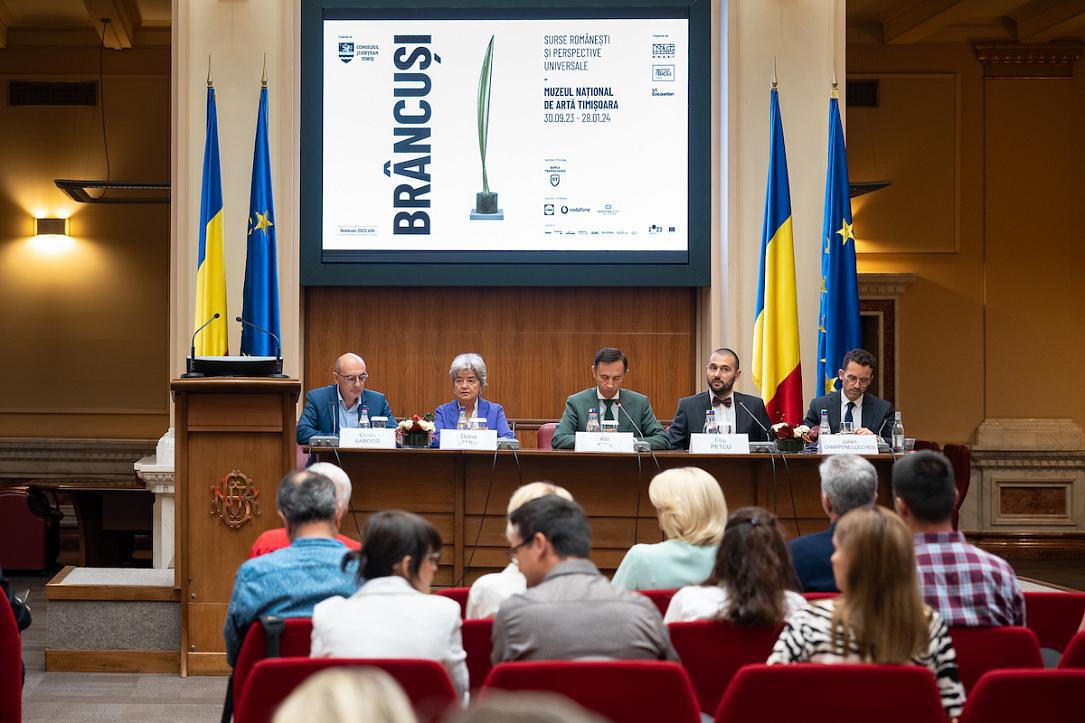 Brâncuși: Romanian sources and universal perspectives, the most extensive retrospective dedicated to Constantin Brâncuși in Romania, will bring together 100 artworks by the famous artist, the organizers said.
A highlight of Timișoara's European Capital of Culture program, the exhibition will be hosted by the National Art Museum from September 30, 2023 to January 28, 2024.
Some of Brâncuși's most famous works will be on display, such as Sărutul/The Kiss, Măiastra, Pasărea învăzduh/Bird in Space, Mademoiselle Pogany and the Sleeping Muse, or Peştele/Fish, as well as lesser-known works.
The exhibition, curated by Doina Lemny, includes loans from Centre Pompidou in Paris, the Tate in London, the Guggenheim Foundation in Venice, the National Art Museum of Romania and the Craiova Art Museum, as well as from private collections.
"The exhibition highlights certain aspects that evoke the artist's connection with his native country, with Romanian art and literature, leaving the public free to notice these subtle relationships according to their own intuitions and feelings. Hence, the need to present important chapters from his creation, emphasizing the first period that bears the marks of his formation in Romania, and the dialogue he maintained permanently with his compatriots by participating in various artistic events," explained Doina Lemny.
Ovidiu Șandor, president of the Art Encounters Foundation and commissioner of the exhibition, added: "What we are going to see starting September 30 at the National Art Museum in Timișoara is the first Brâncuși exhibition that places the artist in a Romanian context and represents a well-deserved symbolic return to his homeland."
Tickets can already be booked on the exhibition's website - here. They can be reserved for predefined time slots, subject to availability.
irina.marica@romania-insider.com
(Photo source: the orgenizers)
Normal