Medieval fortress in Brasov returned to municipality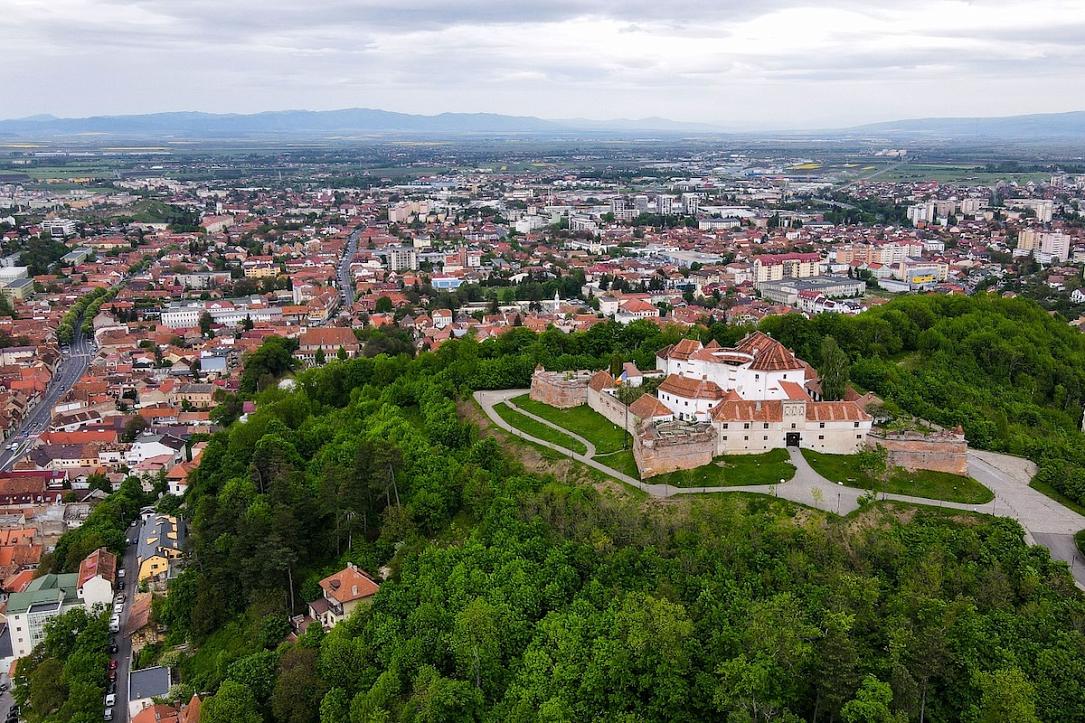 The fortress located on Straja Hill outside the walls of Brasov medieval city was officially returned to the municipality after the Government approved on May 24 the decision by which the building is transmitted from the public domain of the state and the administration of the Ministry of Finance to that of the public domain of the municipality.
From a mere watchtower, the building was completed in 1524 with a wooden bastion with four towers and other fortifications that were repeatedly erected and destroyed. In 1773 Emperor Joseph II ordered the renovation of the citadel, the form rebuilt then being the one preserved until today.
Brasov City Hall assured that it would start first the consolidation and then the restoration and will eventually open the fortress to tourists as a symbol of the Brasov community, Economica.net reported.
The historical monument returned to public property last November following a 7-year lawsuit initiated by Brasov City Hall. The fortress on Straja Hill was previously owned by the commercial company Aro Palace.
According to the government decision adopted by the Government, the handing over of the historical monument will be made within 60 days from the date of entry into force.
The fortress on Straja Hill should not be confused with the Brasov Fortress, the ensemble of fortifications surrounding the current historical centre of the city.
iulian@romania-insider.com
(Photo source: Facebook/Allen Coliban)
Normal