Romanian city adds 3D pedestrian crossing to prevent accidents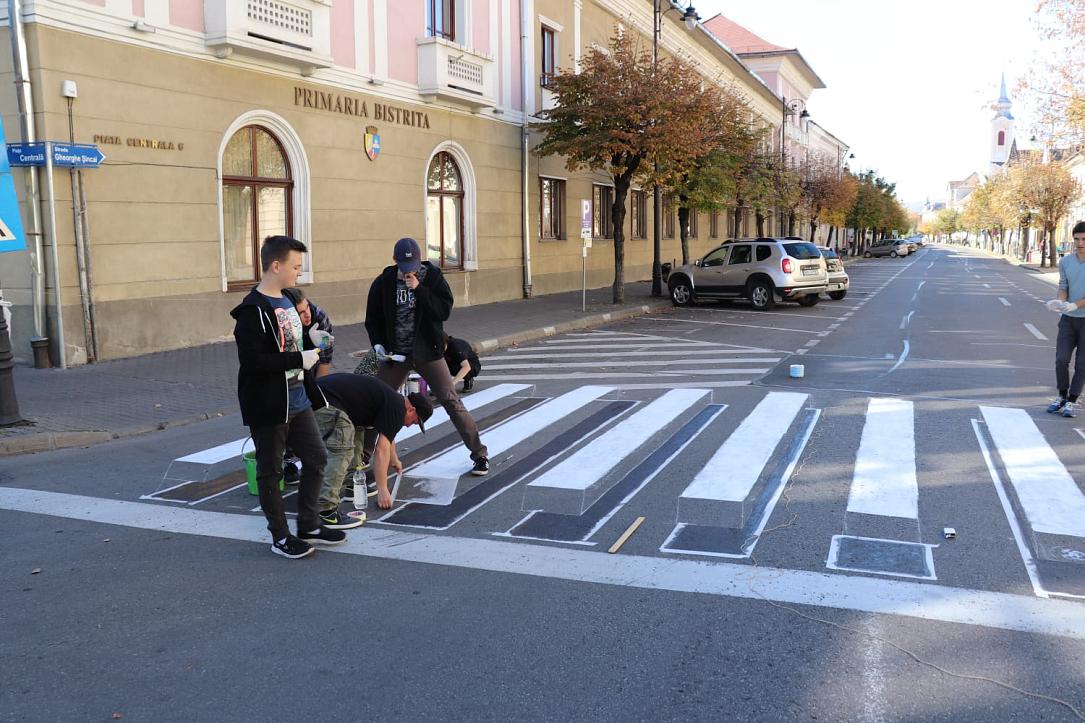 A 3D pedestrian crossing has been painted in Bistrița, a city in northern Romania, as part of a campaign to prevent traffic accidents.
The Police Inspectorate of Bistrița-Năsăud County in partnership with PsihoTrafiQ, an association for road psychology and safety, have kicked off the campaign, meant to make drivers more responsible.
The campaign, called PietOM, started in July and will be in place until the end of the year. Plans are to develop the project nationwide, after the success it had locally with both drivers and pedestrians.
"We have taken over the idea of the 3D paintings and created the illusion of a three-dimensional pedestrian crossing. It is true, it is not always the fault of the driver, who should slow down when approaching the pedestrian crossing. Many of the pedestrian crossings are poorly lit, the paint has faded, the lights are missing from the area, so the danger of an accident is increasing. By setting up these 3D pedestrian crossings, we want to give drivers the illusion that they are facing an obstacle; like this, they are forced to slow down, as they do every time when the famous speed bumps come up," Ionel Simionca, VP of PsihoTrafiQ Association and a co-organizer of the project, explained.
In 2017, 1,915 people died in road accidents in Romania, according to data quoted by the association. The country had the highest road fatality rate in the European Union in 2017, of 98 deaths per one million inhabitants.
Accidents at pedestrian crossings happen because of drivers' distraction, because the drivers are tired, do not have good visibility, use the mobile phone when driving or because the crossing is not well marked, the initiators of the project explained.
Road accidents kill some 1,900 people annually in Romania
Nine Romanians dead after minibus crash in Hungary, driver was live on Facebook
(Photo:Plus Communication)
editor@romania-insider.com
Normal