The wild side of Romania: Bison fight caught on camera in local forest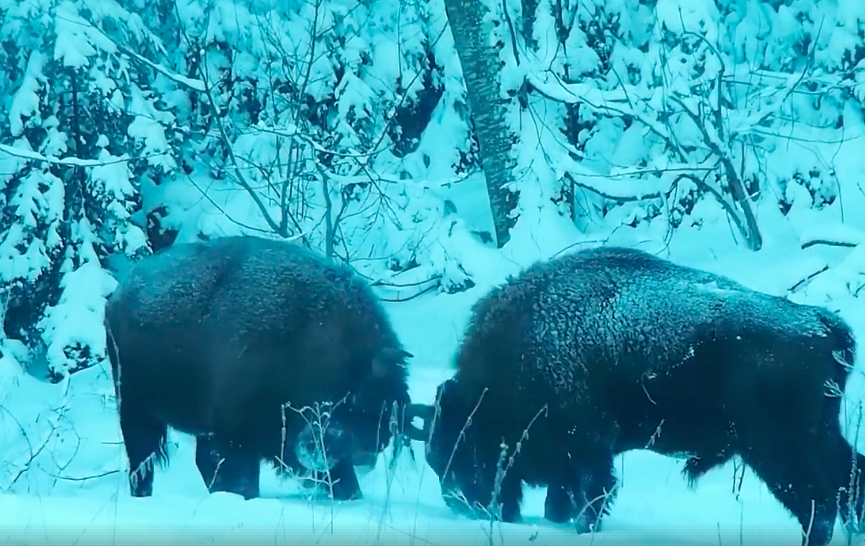 Employees of Romanian forest management company Romsilva caught on camera a fight between two bison, a male and a female, in the Vanatori Neamt Nature Park.
They filmed the bison fight earlier this week, and Romsilva posted the video on its Facebook page.
The Vanatori Neamt Nature Park is located in the north part of Neamt County, on the border with Suceava.
The bison disappeared from the Romanian fauna three centuries ago, being reintroduced in 1958 when a pair of bison was brought from Poland to the Hateg Forest Park. Six years ago, the first European bison were released in the Vanatori Neamt Nature Park. At this moment, 35 European bison live in the area, including 12 born free.
Last week, a heard of bison was filmed in the Vanatori Neamt Nature Park.
Chamois photographed in Romanian forest
Four curious red deer stags filmed in Romanian forest
Irina Marica, [email protected]
Normal