Western Romania: Art Safari exhibition travels to Arad for the first time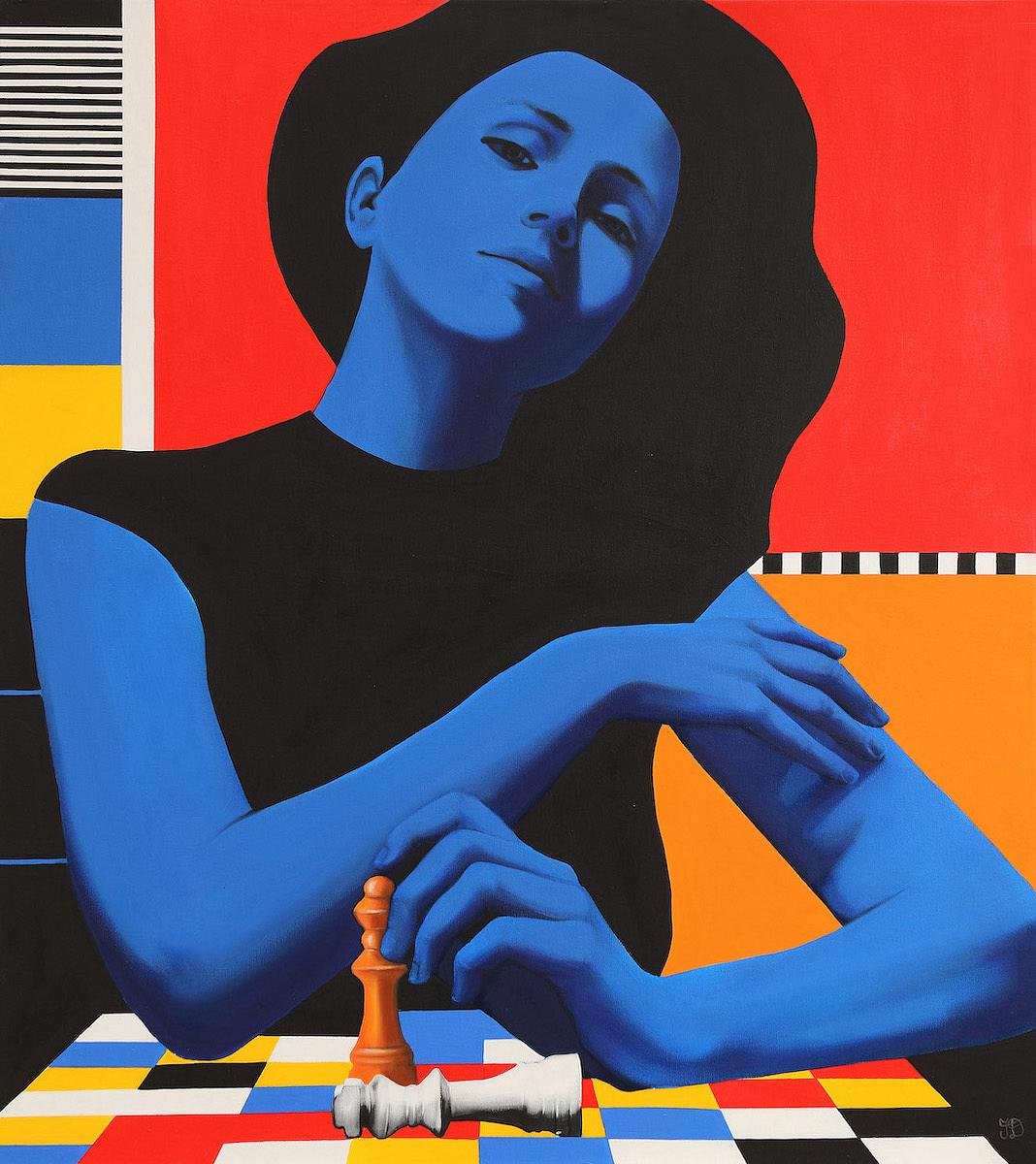 A successful exhibition featured in the 9th edition of the Art Safari event in Bucharest will travel to Arad, in western Romania, the organizers said. The personal exhibition of local artist Irina Dragomir, Roșu, galben și albastru/Red, yellow and blue, curated by Alexandru Rădvan, will open at the Arad Museum of Art on May 10 and will be on show until July 31.
It is the first exhibition that Art Safari organizes in Arad.
"We are happy to be able to bring one of the most successful Art Safari brand exhibitions to the west of the country on the occasion of the reopening of the Art Museum. […] Irina Dragomir is a rising artist-phenomenon who has distinguished herself since graduating from the University of Art in Bucharest through the art called "figurative pop." We can't wait to see the reaction of visitors in Arad," said Ioana Ciocan, CEO of Art Safari and commissioner of Romania at the Venice Biennale.
In addition to the exhibition signed by the artist Irina Dragomir, visitors of the Arad Museum of Art can enjoy the Romanian Art Gallery and the Onisim Colta (1952 – 2022) exhibition.
Irina Dragomir is one of the most collected Romanian artists today and represents an important voice in the European contemporary art scene. In 2022, Art Safari hosted her first solo exhibition, Red, yellow and blue, curated by Alexandru Rădvan, the artist's teacher and an acclaimed artist as well.
"The interest in my works increased starting in 2019. That year, but also in 2021, my art covered the whole city to promote the most important event in the field of visual arts in Romania, Art Safari. My paintings have appeared on huge posters on buildings, on buses and even on subway cards. In no case could they be ignored," Irina Dragomir said.
The artist's market share has grown rapidly, with her works in the sights of many art collectors. If in 2020 the work Woman with Weapon sold for approximately EUR 600, in 2022, Risky Situation was awarded for EUR 5,500 - a rapid evolution and a huge step for Romanian contemporary art.
From May 11 to June 18, the Arad Museum of Art is open Tuesday to Friday between 09:00 and 17:00 and on weekends between 11:00 and 19:00. The opening hours will slightly change between June 20 and July 31 to Tuesday-Friday from 10:00 to 18:00 and Saturday-Sunday from 11:00 to 19:00.
The museum also awaits visitors on May 13 for the Night of Museums event.
irina.marica@romania-insider.com
(Photo source: the organizers)
Normal