Romania's general prosecutor appoints interim head of anticorruption department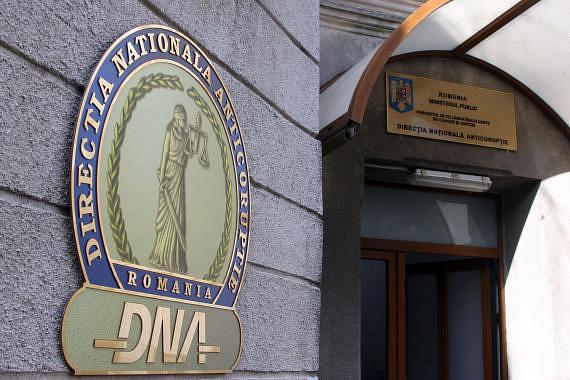 Prosecutor Anca Jurma will be the interim head of the National Anticorruption Department (DNA) after president Klaus Iohannis signed the decree to revoke Laura Codruta Kovesi from the post.
Augustin Lazăr, the country's general prosecutor, issued an order delegating her to lead the institution today, July 9.
Previously, Jurma was the head prosecutor of the International Cooperation Department of the DNA. She was also an adviser of the former DNA head Laura Codruta Kovesi.
With over 28 years of experience, she was also a prosecutor with the Bucharest District 3 Court, with the Prosecutor's Office with the Bucharest Tribunal and with the Prosecutor's Office with the Bucharest Court of Appeals. She holds a Phd from the Law School of the University of Bucharest.
Between 2010 and 2017, she was a vice president with the European Partners against Corruption (EPAC) and European contact-point network against corruption (EACN) network. She has been a member of Romania's delegation at the Council of Europe's anticorruption body GRECO since 2004.
The justice ministry already opened the application process to select a new DNA chief prosecutor. The candidates, who need to have at least ten years of experience as prosecutors or judges, can submit the applications until July 23. In between July 25 and July 27, the candidates will have an interview with justice minister Tudorel Toader. The justice minister will submit one or more proposals for the post to the Superior Magistracy Council, and, after receiving the institution's approval, will forward the proposal to the president.
In a statement released to Agerpres after the dismissal of Kovesi, the US Embassy in Bucharest called Romania "a regional model in the fight against corruption." "We appeal to Romania to maintain and support its strong institutions fighting against corruption," it said.
In its turn, the European Commission said the institution "was clear, in successive CVM reports, that the capacity of the National Anticorruption Department to maintain its performance under difficult circumstances was an important signal of sustainability. If this course in the fight against corruption is questioned, the Commission might need to reevaluate this conclusion," according to a spokesperson quoted by Stirileprotv.ro.
Romanian president dismisses anticorruption head
Romanian anticorruption head reacts to dismissal: Today's episode is not a defeat
Normal