American Horror Story actress Naomi Grossman to participate in Comic-Con Iași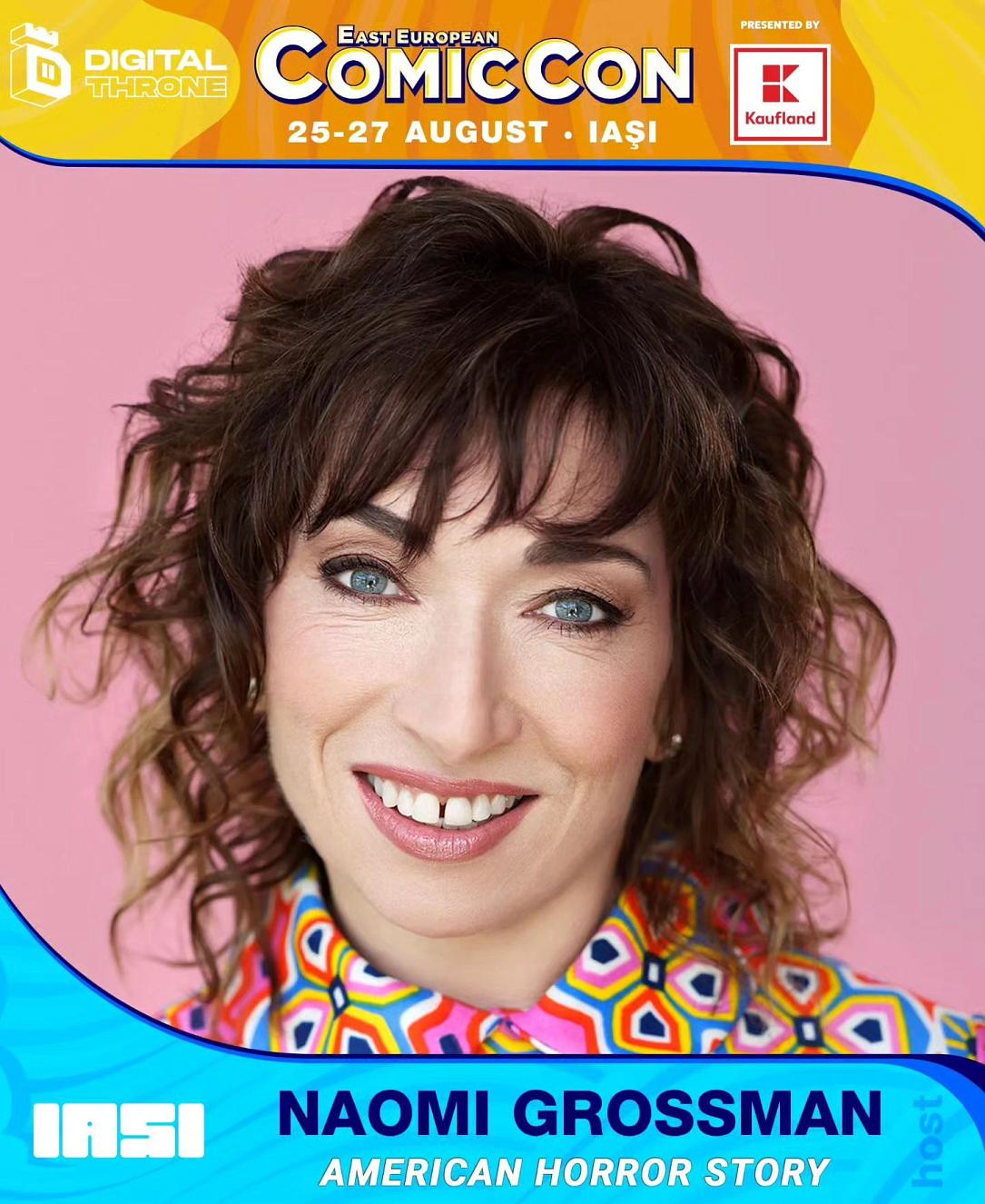 Actress Naomi Grossman, known for her role as Pepper in American Horror Story, will come to Comic-Con Iași, joining a number of other guest actors.
Luka Peros (Casa de Papel), Sebastian Roche (Supernatural, The Vampire Diaries, The Originals, The Man in the High Castle), Nikola Ðuričko (Stranger Things), and Henry Ian Cusick (Lost, The 100, MacGyver) are some of the other guests announced so far.
Comic-Con Iași will take place in the Palas area from August 25 to 27, and the Q&A sessions with the actors are scheduled for Saturday and Sunday at the National Theater. Naomi Grossman will be a guest and a panel moderator during the event.
"Like many actors, Naomi Grossman made her debut in theater, and in 2012 she auditioned for the second season of American Horror Story, Asylum, without knowing exactly which character the audition was for. She brought Pepper, one of the patients of Briarcliff Asylum, to life. Pepper returned in the fourth season, Freak Show, becoming the first character to reprise her role in a different season," mentioned the organizers of Comic-Con Iași in a press release cited by Agerpres.
In addition to American Horror Story, the actress also gained recognition in the series Ctrl Alt Del, for which she received an Emmy nomination.
The largest event in Central and Eastern Europe dedicated to film, television series, comics, gaming, cosplay, and more, Comic-Con Romania is celebrating its 10th anniversary this year. For the first time, the event is leaving Bucharest and heading to another city - Iași, in eastern Romania.
Comic-Con Iași takes place within Digital Throne, a 10-day festival featuring performances by renowned international artists, and over 700 professional players from 120 countries competing in the Esports World Championship finals, with a total prize pool of USD 500,000. Digital Throne will take place from August 24 to September 3.
Visitors will experience numerous attractions and surprises, including booths with products inspired by pop culture, artists showcasing their original works on the Artists' Alley, the opportunity to experience cutting-edge video games, and a cosplay parade featuring many of their favorite characters.
Comic-Con Romania will have another first this year, organizing an edition from September 1 to 3. Over the past 10 years, numerous well-known Hollywood actors have participated in Comic Con Romania.
(Photo source: East European Comic Con on Facebook)
Normal