US urges Romanians to protest peacefully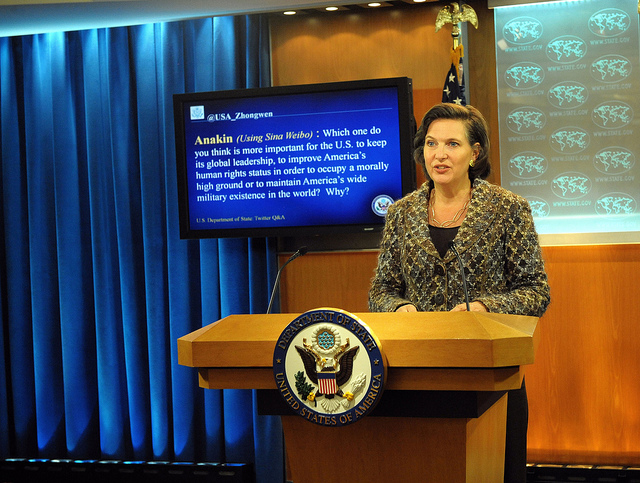 The US has asked the Romanian authorities and people to avoid the violence that has been reported every day over the last week in the country, said Victoria Nuland, the US State Department spokesperson, during a press briefing (in picture). 
"As we have seen, we have countries around Europe, we have countries around the world that are dealing with popular reaction to some of the austerity measures that the financial crisis has led governments to take," she went on. "What we would say to Romania and Romanians is the same thing that we say to others around the world and what we said to Greece and Greeks at the time, which is that we support the right of people around the world to protest and express their views peacefully, but we call on both protestors and authorities to refrain from any violence," Nuland added during a press briefing on January 19.
While not trying to dictate how Romania deals with its internal issues- as these are decisions the Romanian Government should take in consultations with the parliament and with the citizens, the US State department message highlighted that all countries need to make individual national decisions and that the policy is to help deal with the financial crisis. The full press briefing from the US State Department here.
Street protests started a week ago in Romania and became violent last Saturday evening (January 14). Romania-Insider.com wrote about the protests in Romania here.
(photo source: US State Dept) 
Normal