Underground Romania: Discover 10 of the country's most beautiful caves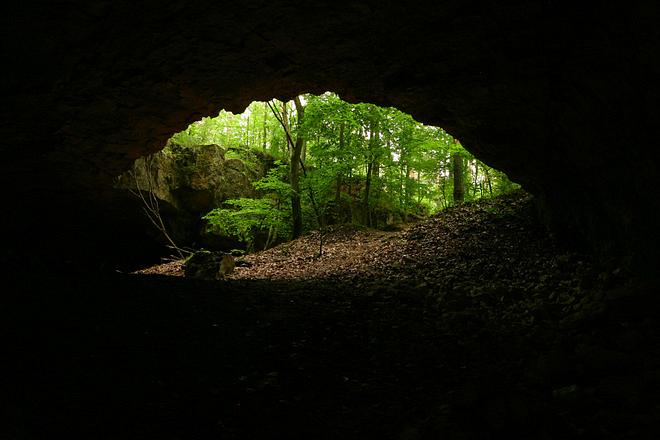 Romania is home to many beautiful and interesting caves that offer visitors amazing experiences, and a chance to explore the country in another way. It's hard to make a top of Romanian caves, as every one of them has different features and great stories to tell.
Here is a list of 10 beautiful caves in Romania.
Located in Apuseni Mountains, Scarisoara Cave is one of the biggest ice caves in Romania. Declared a natural monument and a speleological reservation, the cave is famous for its glacier that is more than 3,000 years old. It is located at an altitude of 1,165 meters, and is 105 meters deep and 720 meters long (only 250 m can be visited). The cave has several chambers, such as The Big Hall, The Church, and the Great Reservation, but not all of them are open to visitors. Bats live in the ice cave, as well as small bugs. Scarisoara Cave is located in Alba county, some 40 km away from the town of Campeni. A guide accompanies the visitors who want to see the cave. A tour takes about 45 minutes.
The Bears' Cave (Pestera Ursilor) is another spectacular place in Apuseni Mountains. The cave's name comes from the many cave bear fossils discovered there, as this place was a favorable place of shelter for animals around 15,000 years ago. The cave has four main galleries: the Bones Gallery, Emil Racovita Gallery, the Candles Gallery, and the Scientific Gallery. Visitors are not allowed in the Scientific Gallery, this room being opened for professional speleologists only. The Bears' Cave is located in Chiscau, Bihor county. Visitors can see the cave accompanied by a guide, every day between 10:00 and 17:00, a tour lasting about 45 minutes. Find more information here.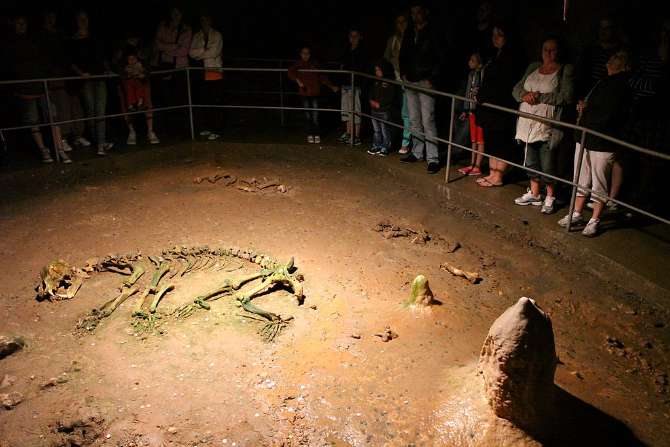 Discovered in 1957, the Winds' Cave (Pestera Vantului) is now the longest underground labyrinth in Romania. It is situated in the Padurea Craiului Mountains, in the vicinity of Suncuius village, Bihor County. In 2003, within a Phare project, the Amateur Caving Club (CSA) officially opened a tourist route in the cave, according to data on Pesteravantului.ro. It has a length of 730 m. Read more about it here.
The Glacier Cave of the Living Fire (Pestera Ghetarul de la Focul Viu) is situated in Bihor mountains. It is located in the Yellow Valley, near Piatra Galbenii Peak and Cuculeul de Fier Peak, at an altitude of 1,165 meters. It hosts the third-largest glacier in Romania (25,000 cubic meters), after the ones in Scarisoara Cave and Bortig. The cave is made of two rooms. The Great Room (Sala Mare) has the huge block of ice, which was formed due to two aspects. First, in winter, the ceiling window favors the accumulation of cold air. Then, the lack of ventilation keeps the cold air trapped in the cave all year round.
The Bats' Cave (Pestera Liliecilor), also known as the Cave with Bats and the Great Cave, is home for various species of bats. It is a natural monument located in Brasov county, central Romania, some 180 km away from Bucharest. Although specialists consider that this cave should not be opened for visitors, as this might affect the life of the bats living here, tourists are allowed inside the cave. The Bats' Cave is located at an altitude of 950 m, on the Bran platform in Pestera village, and has a length of some 160 m.
Valea Cetatii Cave is located at some 4 km away from Rasnov, Brasov county. You can include it in your trip if you happen to be in the area, visiting Rasnov citadel or Bran Castle. The cave, discovered more than 60 years ago, has a length of around 1 km. Over the years, due to uncontrolled access of visitors, the cave went through a continuous process of destruction. However, Valea Cetatii  Cave was restored and arranged, and is now a place worth visiting.
The Women's Cave (Pestera Muierilor) is an elaborate cave system located in Baia de Fier commune, Gorj county, at an altitude of 700 m. It has a length of some 7,000 m. Skeleton remains of bears, lions, hyenas, foxes, wolves, wild boars and goats were found in the Bears' Gallery. In 1952, a human skull was also discovered in the cave. The skull was that of a woman, which was said to be 30,000 years old. The cave also contains cave bear remains. Women's Cave has a very rich history. In the old times, when men were going to fight in wars, the women and children were hiding in the cave. This is where the name of the cave comes from.
Polovragi Cave, also located in Gorj county, not very far from the Women's Cave, is over 10 km long (but only 800 m can be visited). It is a warm and wet cave. The water that drops continually from cave's ceiling forms stalactites and stalagmites, but also clay, so you have to watch your steps. It is said that Zalmoxis, the Supreme God of the Getae, lived in Polovragi Cave. Also, some say that its name comes from an ancient plant called Polovraga, used by ancient healers as a medicine.
Ialomicioara Cave is one of the most popular caves in Romania. It is located in Bucegi mountains, in Moroeni, at an altitude of 1,530 m. Tourists can visit only 400 m of the cave, including an area where the stalactites are positioned as if they seem to form an altar. Ialomita Monastery lies right at the entrance of the cave. The monastery was built in the 16th century by Mihnea cel Rau (Mihnea the bad), but it burnt several times during the history. The cave was reopened to visitors earlier this year, after revamping works.
Limanu Cave is a natural monument located in southern Romania, close to Limanu village, Constanta county. There are many legends about this cave: some say it was a refuge during attacks while others say it was a hiding place for burglars, or a secret place to practice religious rituals. According to the local folklore, the cave's galleries stretch all the way to Bulgaria or even Turkey through corridors and wells. Bats live in this cave, but snakes or turtles can also be seen there.
If you've visited interesting caves in Romania, share your experience in the comment box below.
Irina Popescu, [email protected]
(photo source: freeimages.com)
Normal