U.S. tanks, elite troops arrive in Romania in January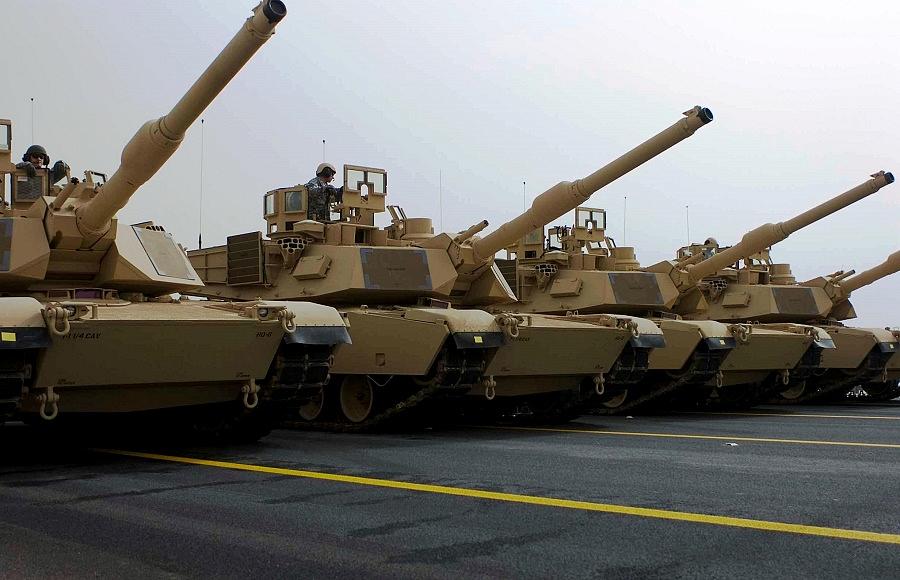 Some 80 Abrams tanks, military equipment, and 4,000 troops will leave Fort Carson in the U.S., in the following weeks, and get to Eastern Europe in January 2017, via Germany. Some of the U.S. tanks and soldiers will be stationed in Romania while others will head to Poland and the Baltic countries.
This will be the biggest deployment of U.S. troops in the past 20 years and will cost some USD 3.4 billion. The move is part of the commitment U.S. made to its allies in Eastern Europe to increase security in the region after Russia's occupation of Crimea, in 2014, according to Digi 24 news station. This will also be a test on how fast the U.S. can deploy troops in the region.
The American soldiers that will be sent to Eastern Europe are part of elite units that also fought in the war in Iraq. A U.S. armored battalion led by Lieutenant Colonel Jason Sabat will be stationed at the Mihail Kogalniceanu military base in Eastern Romania. The troops will be rotated every nine months.
Elements of a U.S. aviation brigade that will be deployed in Germany will also be sent to Romania for exercises in the Black Sea region.
Romania will also host troops from other NATO member states in the following years. A multinational NATO brigade will be stationed at Craiova, in Southern Romania. Several NATO states, including the U.S., Germany, Bulgaria, Poland have already announced they would contribute to this brigade. Meanwhile, Romania will send some of its troops to Poland.
Romania also hosts two NATO command and control centers that are supposed to coordinate the Alliance's operations in the region. Similar centers are located in Poland and other Easter European states.
The U.S. and NATO presence in Romania also includes the anti-ballistic missile shield at Deveselu, in Southern Romania, which became operational in the first half of this year. U.S. and NATO troops have increased their participation in military drills in Romania and NATO ships have been rotating in the Black Sea, since Russia took over Crimea.
Romania has also committed to increasing its defense spending to 2% of its GDP, starting 2017. This means that the Government will spend over EUR 3.3 billion on defense. The expenses may include the purchase of new military equipment, refurbishing the two frigates and equipping them with torpedoes, building new military corvettes, and buying a new batch of F-16 Fighting Falcon aircraft.
Romania took over its first six F-16 fighters from Portugal in September this year and three other such aircraft were brought in on Thursday, December 15. Three more should come next year. Romania bought 12 such fighters from Portugal. The total cost was EUR 628 million, including the refurbishment carried out by American group Lockheed Martin and the training of the pilots.
editor@romania-insider.com
(Photo source: Wikipedia)
Normal