Paraguay film The Heiresses lands grand prize of Romania's TIFF festival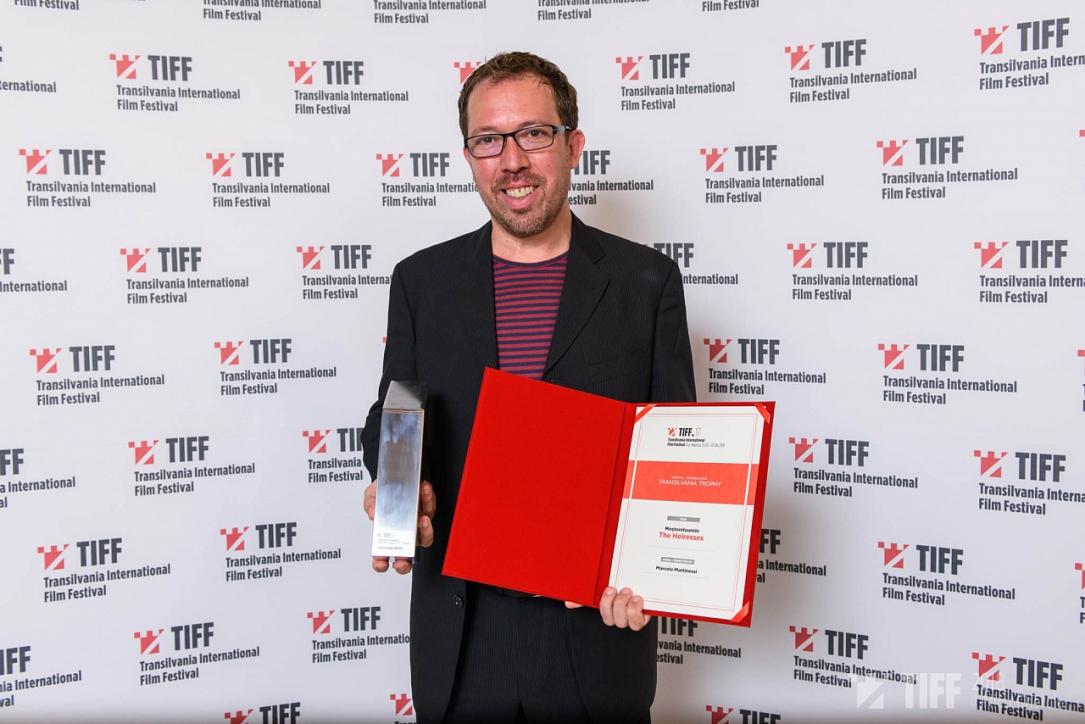 Las Herederas (The Heiresses), a film of Paraguayan director Marcelo Martinessi, has won the Transilvania Trophy at this year's edition of the Transilvania International Film Festival (TIFF).
Martinessi's film also won the Silver Bear Alfred Bauer Prize and the Silver Bear for Best Actress (Ana Brun) at the 2018 edition of the Berlinale, where Romanian director Adina Pintilie received the Golden Bear for the film Touch Me Not. It was the first time that a Paraguay production entered the competition at TIFF, the largest film festival in the country. The Transilvania Trophy amounts to EUR 15,000 and was offered by Staropramen.
At the same time, Iceland-born Hlynur Pálmason won the Best Direction award for the film Winter Brothers. The actors Natalia Tena, Oona Chaplin and David Verdaguer, all of them cast in Carlos Marques Marcet's film Anchor and Hope, took home the Best Performance award. Special jury prizes went to Asghar Yousefinejad's The Home and to Annei Kruglova's Scythe Hitting Stone.
The FIPRESCI prize, offered by the International Federation of Film Critics to a production competing in the "To Be or Not To Be Politically Correct" section, went to the dystopia Life Guidance, directed by Ruth Mader. The minimalist thriller The Guilty, directed by Gustav Moller, received the Public's Choice award.
At this year's TIFF, French actress Fanny Ardant received the Transilvania Lifetime Achievement Trophy, while Anna Széles was granted the award for her entire career, and actor Dan Nuţu the excellence award.
Constantin Popescu's Pororoca won in the feature film section of TIFF's Romanian Film Days Prize, where Ivana Mladenovic received the Debut Prize for Soldiers. Story from Ferentari. Touch Me Not received a Special Mention in the same section. The award of the shorts section of the Romanian Film Days Prize went to Bogdan Mureșanu's Christmas Present, and two special mentions went to Dorian Boguță's Sunday and Anghel Damian's Michelangelo. The Public's Choice award of the Romanian Film Days went to One Step Behind the Seraphim, also the big winner of this year's Gopo Awards.
The full list of the 2018 TIFF winners can be checked here.
TIFF takes place every year in western Romania's Cluj-Napoca.
(Photo: tiff.ro)
Normal