Triple number of industry professionals expected at Romania's biggest film festival this year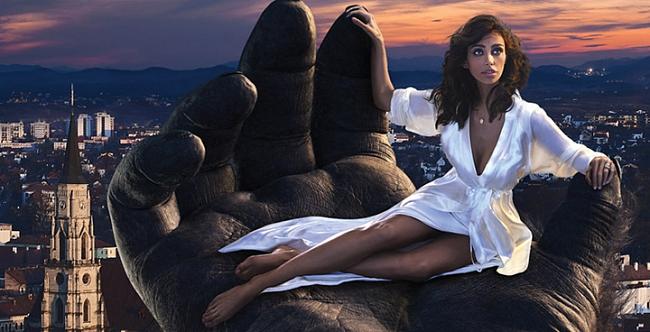 An almost triple number of film industry professionals are expected at this year's edition of Transylvania International Film Festival (TIFF), said the festival's president Tudor Giurgiu, quoted by Agerpres.
TIFF is the largest film festival in the country and takes place in Cluj-Napoca, in Western Romania, between June 2 and June 11.
"An almost triple number of producers, directors, especially from Europe, people looking to invest in new film projects, people interested in the film business will come compared to previous years. I think it is the first time that TIFF manages to have an important mark in terms of discovering new film makers, it becomes an active player in stimulating European film co-productions," Tudor Giurgiu said.
This year, the festival's Transilvania Pitch Stop (TPS) program was included by the Eurimages Fund among the European industry events presenting the Eurimages Co-production Development Award, worth EUR 20,000. Only ten European festivals grant this award. With the inclusion, the program has gained an international focus, aiming to discover a strong selection of projects from Romania and the countries surrounding it, destined for European co-production. The target countries are Hungary, Bulgaria, Serbia, Ukraine, Russia, Moldova, Greece, Turkey and Georgia.
The TPS will present a selection of approximately 12 projects, coming from first and second time directors, currently in development, and financing to international film professionals, facilitating their international visibility and the right connections to ensure financing for their projects. Directors and producers of the selected projects will be invited to the industry event organized by TIFF on June 9 and 10, to publicly present their project, followed by one-to-one meetings and discussions. A jury of international professionals along with a representative from Eurimages will award the Eurimages Co-production Development Award, which goes to one of the projects presented in the TPS co-production market.
Over 255 films, including 188 feature films and 37 shorts, from 53 countries will be screened at this edition of the festival. Over 1,200 guests, both local and international, are expected to attend the events in the TIFF program.
French film icon Alain Delon will receive the Lifetime Achievement Award at this year's edition of the TIFF, while Sir Derek Jacobi, one of the most important names of British theater and film, will also be present for the local premiere of one its recent films.
French film maker Arnaud des Pallières will be celebrated in the 3X3 section, and will be present in Cluj-Napoca alongside his wife, scriptwriter Christelle Berthevas. Slovenian film maker Damjan Kozole, who won the Best Director award at the Karlovy Vary 2016 festival, will be celebrated in the same section.
Actress Clotilde Courau, a member of the TIFF 2017 competition jury, British producer Elizabeth Karlsen, film critics Geoff Andrew and Jonathan Romney, Marcin Pienkowski, the artistic director of the T-Mobile New Horizons IFF festival in Wroclaw, Japanese film maker Daisuke Miyazak, and actors Peter Van den Begin, Titus de Voogdt and Lucie Debay will all be present at the event.
The Romanian guests include actress Tora Vasilescu, who will receive an Excellence Award, actors Răzvan Vasilescu, Andi Vasluianu, Şerban Pavlu, Doru Ana, Tudor Aaron Istodor, Maria Obretin, Crina Semciuc, Andreea Vasile, and directors Alexandru Solomon, Adrian Sitaru, Bogdan Mirică, Igor Cobileanski, Dan Chişu, and Iulia Rugină.
TIFF has also unveiled the image campaign for its upcoming 16th edition. The campaign features three spots, created for the fourth year in a row by Romanian-British artists Anton and Damian Groves. The spots feature iconic creatures of well-known monster movies who appear in landmark places of Cluj-Napoca and recreate classic moments of the genre. One of them features Romanian actress and model Mădălina Ghenea (pictured), who is abducted by King Kong and taken to Unirii Square in Cluj-Napoca.
The program of the festival can be checked here.
Normal