Film about teen wanting to become priest, big winner at Romania's 2018 Gopo awards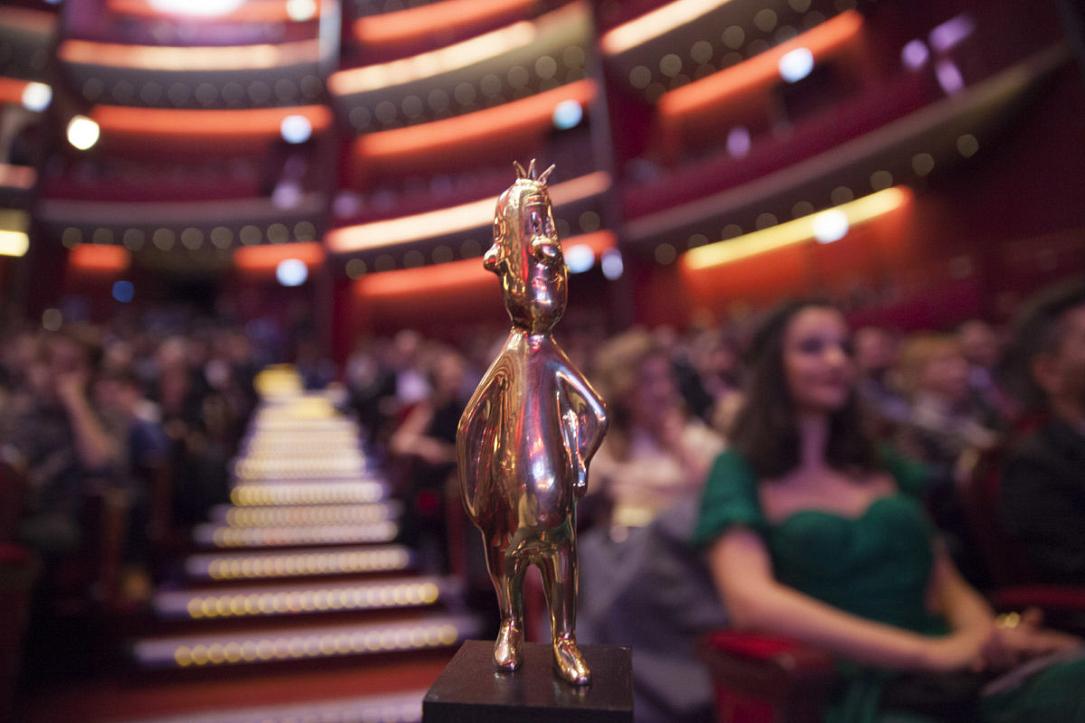 One Step Behind the Seraphim, the debut film of Romanian director Daniel Sandu, was the big winner of this year's edition of the Gopo Awards, the event of the local film industry.
The film, which also gathered the most nominations, took home eight awards: for Best Film, Best Director (Daniel Sandu), Best Script (Daniel Sandu), Best Debut Film (Daniel Sandu), Best Actor (Vlad Ivanov), Best Supporting Actor (Ali Amir), Best Image (George Dăscălescu) and the Young Hope Award (Ștefan Iancu). The movie, a coming-of-age story taking place in an Orthodox seminary, also received the award of the Romanian Association of Film Operators.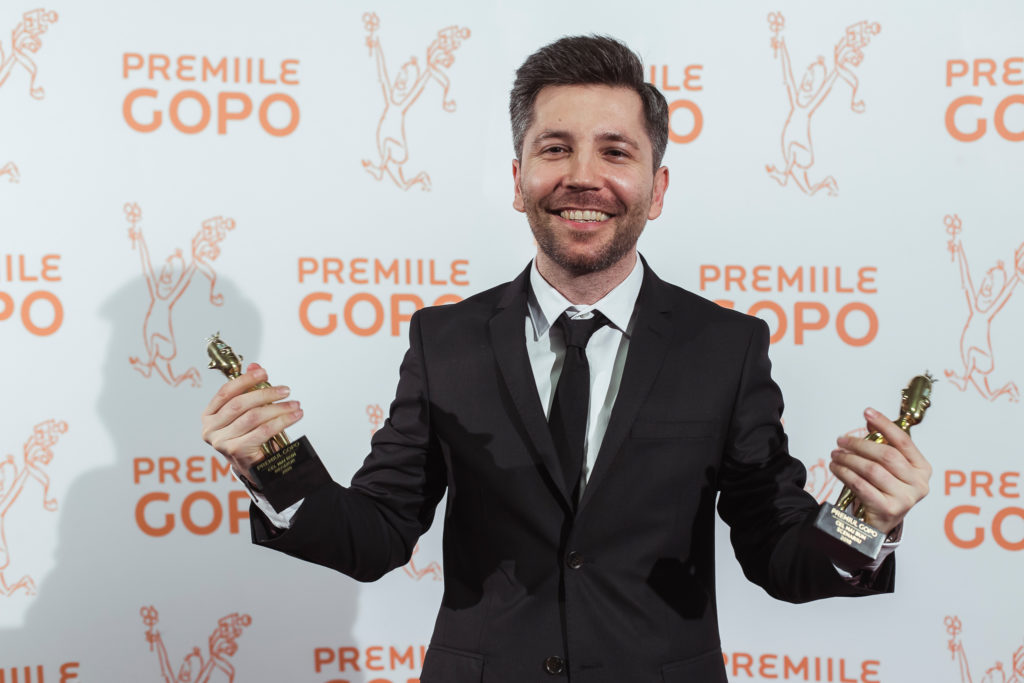 Director Daniel Sandu. Photo by Ionut Rusu
Nae Caranfil's 6.9 on the Richter Scale won five awards: for Best Sound (Aleksander Simeonov, Tamas Szekely, Florin Tăbăcaru), Best Original Music (Nae Caranfil, Bogdan Dimitriu, Liviu Mănescu), Best Sets (Andreea Popa), Best Costumes (Doina Levintza, Adina Bucur), and Best Hair and Makeup (Cătălin Ciutu, Dana Roșeanu, Iulia Roșeanu).
Diana Cavallioti won the Best Actress award for the role in Ana, mon amour, a film included in the official competition of the Berlin Film Festival (Berlinale) in 2017. Dana Bunescu, the editor of the same film, took home the Best Editing award. Last year, the Berlinale awarded Bunescu the Silver Bear for Outstanding Artistic Contribution for her work on the film.
The Best Supporting Actress award went to Diana Spătărescu for her role in Adrian Sitaru's Fixeur. Petrila Planet, the feature film of Andrei Dăscălescu, won the award for Best Documentary. At the same time, Ildikó Enyedi's On Body and Soul received the Best European Film award.
Actors George Mihăiță and Vladimir Găitan received awards for their entire careers, while actress Sanda Toma and image operator Ion Marinescu received distinctions for their entire work. A special award went to film critic and historian Bujor T. Rîpeanu.
The audience's award, given to films with the biggest box office success in the previous year, was shared by Sergiu Celibidachi's Octav and Iura Luncașu's Unlucky.
The winners of the 2018 Gopo Awards are listed here.
Romanian film review – In cinemas now: One Step Behind the Seraphim & Breaking News
(Opening photo: Gopo Statue by Sorin Florea)
Normal