Romania's Senate president likens anti-corruption fight to 1950s anti-bourgeoisie campaign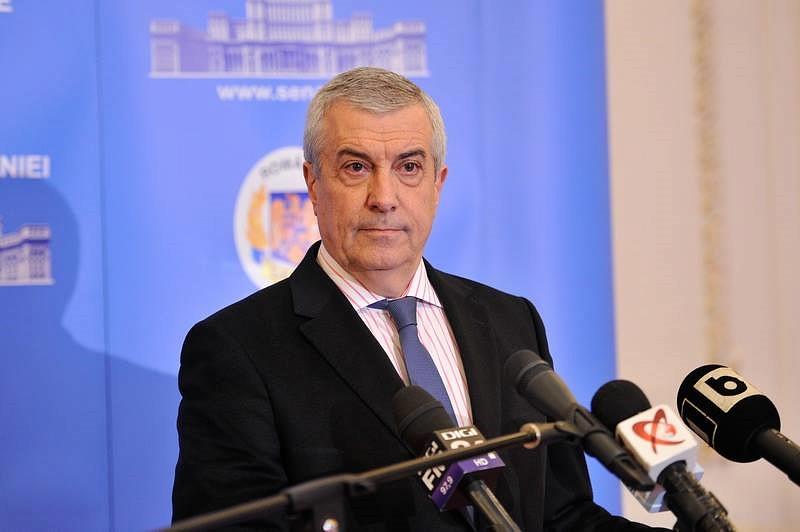 The fight against corruption is a political endeavor, and it is similar to the 1950s campaign against the bourgeoisie, Senate president Călin Popescu Tăriceanu said.
He made the statement at a debate in Parliament, where justice minister Tudorel Toader was called by the opposition National Liberal Party (PNL) to provide explanations about the Group of States against Corruption (GRECO) report. In an April report, GRECO expressed deep concern towards parts of the justice system reforms adopted by the Romanian Parliament, including how the Superior Council of Magistrates is organized, and the amendments to the Criminal Codes.
"The idea of the fight against corruption entails a political endeavor. It is not a natural endeavor of the rule of law, a real reaction of the rule of law. It is an organized campaign, like the fight against the bourgeoisie, against the well-to-do, organized in the 1950s. Then, as it happens now, the norms of the rule of law were being trampled," Tăriceanu said.
Tăriceanu previously argued that corruption has become Romania's country brand, and blamed the chief anticorruption prosecutor Laura Codruta Kovesi for this.
"Corruption is not Romania's specialty as Ms. Kovesi wanted to create it. Thanks to Ms. Kovesi, corruption has become Romania's country brand," he said.
Normal