Strong showing for Romania at European Rowing Championships in Seville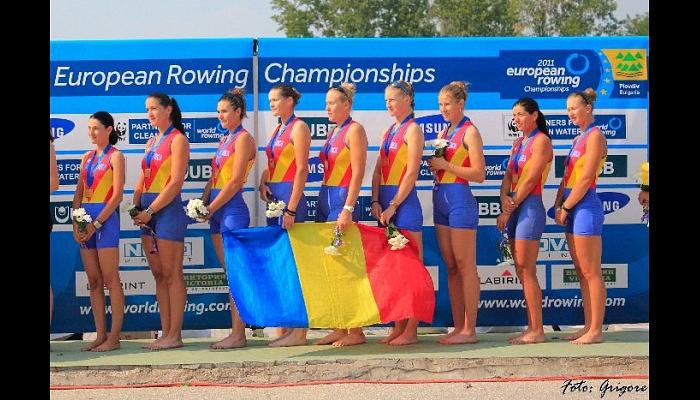 Team Romania have taken five medals, including two golds, at the European Rowing Championships in Seville, Spain, over the weekend. The gold medals came in the women's 8+1 and the women's pairs, while in the men's fours, Romania took silver. The team picked up a further silver and two bronze medals in Seville on the weekend.
In the women's 8+1, the Romanian crew – Roxana Cogianu, Ionela Zaharia, Cristina Grigoraş, Irina Dorneanu, Adelina Cojocariu, Andreea Boghian, Camelia Lupaşcu, Nicoleta Albu and Daniela Druncea – dominated the 2,000 meter long course, winning by nearly a nine-second margin in a time of 6 minutes 41.83 seconds. The German crew came second, followed by the Russians in the bronze medal position.
Cristina Grigoraş and Andreea Boghian won gold in women's pairs and Marius-Vasile Cozmiuc, George Palamariu, Cristi-Ilie Pârghie and Florin Curuea piloted the Romanian boat to silver in the men's coxless fours.
The success at the European Championships proper comes a week after Romania dominated the junior championships in Minsk, taking seven golds and four silver medals at the event.
(photo source: Romanian Rowing Federation)
Normal