Entrepreneurial education: Romanian businessman invests EUR 1.3 mln in new e-learning platform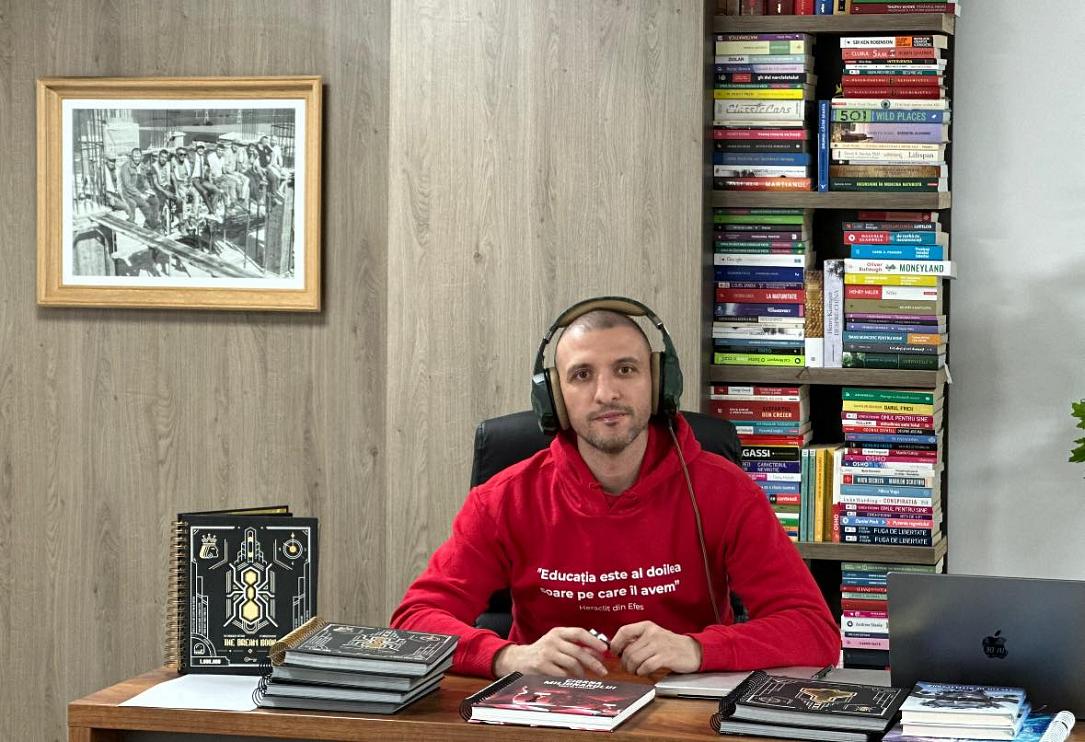 Romanian businessman Stefan Mandachi invests EUR 1.3 million in an e-learning platform with personalized lessons for aspiring entrepreneurs, especially schoolchildren and students. MentorMag will offer masterclasses and experiential lessons guided by mentors, Wall-street.ro reported.
The new app will be based on individualized mentoring sessions tailored to the personalized needs of users, who will be able to interact live with professionals and experts in various fields, including teachers.
Meanwhile, collaborating mentors can acquire the status of co-associates of the platform, generating their own income depending on the time allocated to users.
"I decided to invest in this concept in 2022. […] The international e-learning market is booming and will reach USD 300 billion in 2022. In the future, online education will fundamentally change the structure of education, a trend accelerated by the pandemic," Mandachi reportedly said.
"I decided to dedicate myself completely to these educational projects, and I put all other businesses, in the HoReCa and real estate area, in the second place. I will fund any serious e-learning business plan. I have founded a new company and are on track to acquire three more apps in 2023," he added.
The MentorMag app is set to become functional in April with an initial number of about 30 courses structured on several themes: entrepreneurship, psychology, finance, spirituality, legal, management, strategy, sales and oratory. The recorded lessons will last between 2 and 9 hours.
The platform will also have a library of meditations and digital shelves of summaries, financial blog articles, and daily motivational lessons. Pupils and students who cannot afford the subscriptions will be able to use it for free.
"I have an online community of over 830,000 followers, and the target is to retain 5% of them. Currently, in business, my focus is only on the online industry, as there is enormous potential, but also because I am passionate about it. I want to build the first educational franchise for entrepreneurs," Stefan Mandachi said.
The founder of Strong MND Corporation, Stefan Mandachi, owns several e-learning applications and is one of the most followed Romanian businessmen online.
Mandachi's best-known business is the Spartan fast-food chain. In 2019, he built a one-meter highway near Suceava to protest the lack of infrastructure in Romania's Moldova region. The "Romania wants highways (#sieu)" movement became viral back then.
newsroom@romania-insider.com
(Photo source: Facebook/Stefan Mandachi)
Normal