Romanian tennis star Simona Halep accuses ITIA of harassment after second doping charge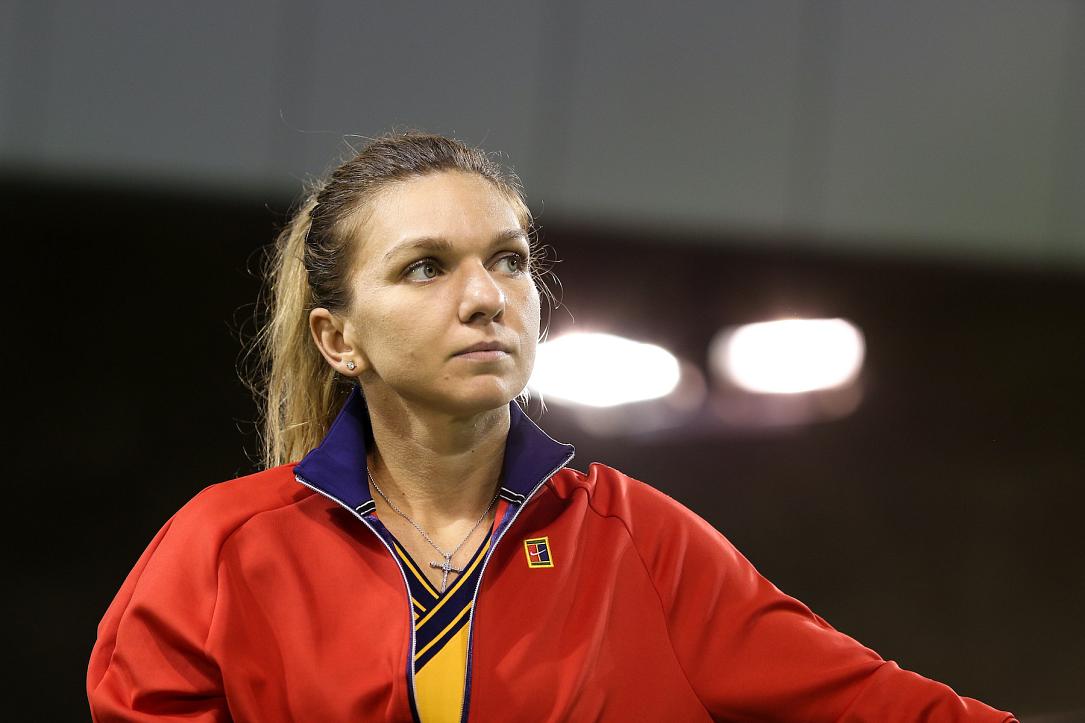 Romanian tennis player Simona Halep, suspended since October 2022 after testing positive for a banned substance, has been accused of an additional violation of the Tennis Anti-Doping Program due to irregularities in her biological passport. She says the organization is harassing her.
The International Tennis Integrity Agency (ITIA) has confirmed the additional accusation in a message posted on the organization's website.
This second accusation, concerning irregularities in the biological passport, was based on an evaluation of Simona Halep's ABP profile made by an independent group of ABP experts. It is separate and in addition to the one related to Roxadustat from August 2022, which initially led to Simona Halep's provisional suspension.
"We understand that today's announcement adds complexity to an already well-known situation. From the beginning of this process, we have committed to communicating with Ms. Halep in an empathetic, efficient, and timely manner. Of course, we understand that there is significant media interest in these cases. It would be inappropriate for us to comment on the details until the entire process is concluded, but we will continue to engage with the independent tribunal Sport Resolutions and Ms. Halep's representatives as quickly as possible," said Nicole Sapstead, senior director for Anti-Doping at ITIA, cited by News.ro.
Simona Halep responded to ITIA's announcement with a message posted on social media, accusing the organization of harassment. Her message was doubled by that of her coach Patrick Mouratoglou, who said that "this harassment goes far beyond acceptable limits."
"Since October 7, when I was accused by the ITIA of doping, I have been living the darkest nightmare I have ever experienced in my life. Not only has my name been tarnished in the worst possible way, but now I face a constant determination from ITIA, for reasons I cannot understand, to prove my guilt even though I have never thought of taking any illicit substance. I have tried twice to have the opportunity to be judged by an independent tribunal, but ITIA has consistently found reasons to postpone," Halep said, cited by Biziday.
"I feel helpless in the face of such harassment and sense a motivation from them to find me guilty of something I have never done," she added.
Romania's National Anti-Doping Agency (ANAD) has provided clarifications following the recent accusations against Simona Halep, stating that it does not have jurisdiction in the management procedure of the case. "The Athlete Biological Passport is reviewed by WADA-accredited experts (APMU) who can provide information that can direct the doping testing strategies of testing and management authorities," the institution said, according to Biziday.
Representatives of the institution also highlighted that ANAD is not the testing and management authority in the case of Simona Halep and therefore does not have access to her Athlete Biological Passport. The custodian of the passport, the anti-doping organization responsible for managing the athlete's passport results and disseminating any relevant passport-related information to other anti-doping organizations, in this case, is ITIA.
(Photo source: Inquam Photos/Sabin Cirstoveanu)
Normal