How a Romanian teacher builds the change she wants to see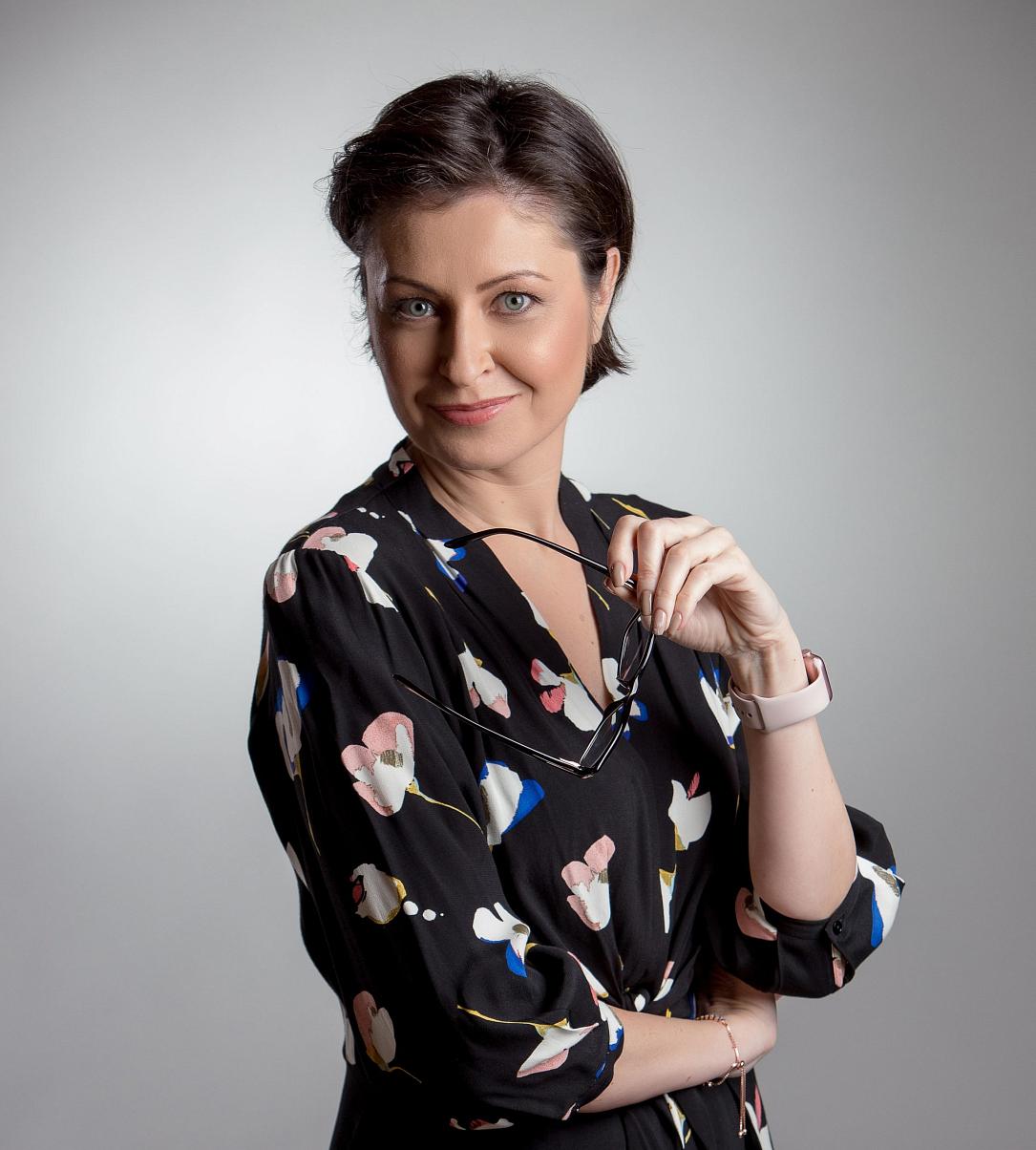 Claudia Chiru, a primary school teacher working in Bucharest, established the alternative school program SAGA (The Alternative School for Applied Thinking) Kid in 2013. Five years on, the school is set to open soon a new venue in the capital and expand further. She tells Romania Insider how the project came to be and how it is developing, and how she balances the teaching job and the additional venture.
How did you decide on a career in teaching?
The wish to become an educator is rooted in my childhood years. Ever since I can remember I had this wish. As a child I always answered the question 'What do you want to be when you grow up?' with 'teacher.'
I know I liked this job because I saw my grandmother doing it for years in a row. I liked very much her wish to humor us, the grandchildren, compared to the other grandmother, who was not so available for us. We used to go to the countryside, at my grandmother's, and she would fulfill all of our wishes. Not a day went by without us wanting to do or eat something that she didn't do or give to us.
I remember we poured sand in our hair once and she had to wash all of her six grandchildren, one at a time, using rainwater and a mug. Another time, we wanted to eat French fries with shredded cheese on top at night, towards midnight. It was pitch dark outside, and she had to go out into the garden for the potatoes because there were none left inside the house and she prepared them for us, she waited for us to finish. She would get upset with us, scold us, then she would get over it; I know this because I wanted to go to the countryside and I could stay for three months there. I remember that feeling of unconditional love I used to have around her.
So, yes, I always wanted to be like her, a teacher, to be able to show the same availability to children, to teach them with enthusiasm, to be respected in the society and admired. It is still my favorite job.
How did the SAGA Kid project started? Did you have a model for it? How did it transform in time?
SAGA started from the wish to create for my son a properly demarcated space that would be an alternative not only to the after-school schedule but also a solution for my daily schedule, for my lack of time, for following my career without neglecting my son's needs.
I did not have a model. I designed everything from scratch, I outlined a vision, set objectives and started the actual work. I knew I wanted to promote a humanist education that would complement the rationalist education that he would receive in school and which all the children in Romania receive.
During the first year I used to do the homework with the kids, I set and cleared the table, I would play with them, and I would also take them back home in the evening. Later, as things started to develop, I gradually exited this flow and dedicated myself to training the new SAGA teachers. I started the experience exchange at Oxford, I visited several schools abroad, I attended classes, I read a lot and I kept improving the original version.
I am currently working on the SAGA Textbook, the textbook of the contemporary afterschool program and I hope to have it done by October. Many initial ideas transformed and were honed throughout its five years of life. We are better in the area of external communication, we have improved our procedures, we managed to put together a great team and we positioned ourselves in the right area, that of trust and consistency of the market segment dedicated to the education of the Romanian children.
How did the development of the SAGA project fit with the day-to-day work at the 195 General School?
I feel that without the work at the school I would be poorer professionally and energy-wise. And without SAGA I wouldn't be able to make a decent living, so it is a great combination at this point. This year, my students are entering third grade and I am absolutely delighted by it. At SAGA, we will have 'The Year of Beauty', so there will be harmony. The Year of Beauty aims to help children differentiate between beauty and kitsch. When I say beauty I'm referring to the beauty we find in art, in cooking, in love, in the simple things.
How do you select the teachers working at SAGA Kid?
It is very difficult to select the SAGA teachers because the profile we are looking for is still hard to find. The chosen ones enter the SAGA experiential training program and they absolutely need to have the approval of the entire team.
SAGA Otopeni will open as a franchise. Why did you chose this system? Is it the model for your future development?
We have chosen this system because of repeated requests from acquaintances but also because of the wish to be close to more children and parents. As such, this September the first SAGA franchise will open in Otopeni. Other own centers will follow but the priority this year is to enlarge the Baba Novac space because of the massive requests we receive from parents and which we cannot attend at the moment. Next year I am looking to open another own center, most likely in District 3. I plan to allot two SAGA franchises yearly. I already have a quite firm request for next year, so there would be one more space.
The SAGA projects include a parenting workshop. What are some of the parenting patterns you see often?
I have noticed very often the "helicopter" parent and the pattern of the parent who doesn't set limits. The helicopter parent is the one who constantly watches the child, never letting them make mistakes or live experiences. At the opposite end is the parent who never sets limits, who never says no to the child.
This workshop was initially thought as an exchange of experience, to change together in a positive way. This turned into SAGA Volunteer, the "compulsory" volunteering area at SAGA. As part of this program, we and the parents influence and change together the unwanted behaviors of the child, we get involved together, at the same time and with the same plan, to see the change we wish for. Meaning that both at home and at the afterschool the same things are communicated.
In a video on your YouTube channel you speak of adapting classic methods to the needs of today's children. Could you elaborate on the topic?
I wanted to clarify the fact that my formation rests on the traditional methods defined in pedagogy, which I have adapted and to which I have attached modern methods and means involving technology. For instance, a traditional method which is no longer used in Romania is explaining mathematical concepts with the help of rods. This method is used to outline the concept of number with the help of specific material, before going to the abstract, to figures. I use this method in the classroom because I understood the development stages of my students and I modernized this with the help of the tablet, which has an app with which I can show children the numbers and the way these can be divided in an addition or a subtraction. If they cannot afford the tablet, my colleagues can simply use the rods or, even cheaper, beans. They will see, just as I did, the positive change.
Besides a specific discipline, what do children learn in classes? And what does a good teacher do?
In addition to the knowledge related to the cognitive area of learning, the school, in my opinion and according to studies that say the same thing, children should live experiences in the emotional and behavioral area, experiences especially designed to help them acquire life abilities and to connect to the every-day knowledge, to understand its importance and the place where they will use it, to get to know themselves and to strengthen their self-trust.
Children today need real examples and learning adapted to their needs; they are friends of technology, they know what they want and they come with their own voice which, many times, when we see it in school, we attempt to silence.
A good teacher is a contemporary hybrid, a reflexive teacher who doesn't give up on their job when they leave school, reads a lot, updates themselves, and doesn't expect anyone or anything to be served on a plate, has a vision for the five years they spend with the children, is eclectic and takes care of their own personal development, is engaged in experience exchanges and is an example for the community they shape.
The shortcomings of the local public education system are often mentioned. What would be its pluses?
The shortcomings of the public education system are often brought up but very rarely tackled to be effectively solved or improved.

At this point I think the biggest minuses are the transformation and upgrade of the teaching staff and the need for a shared language of education, a language we all speak in class, with methods and means that can be found in each classroom in Romania. I would associate another minus to the textbooks and printed resources, I'm not even speaking of the electronic ones because they are callow. The constant changes in this area bring delays and complacency.

A big challenge is the STEM area because it doesn't really exist, and children like it very much, it incorporates technology and experiments, dexterity and physical movement, which is very positive for them and to their liking.

Another challenge is the alienation and loneliness that the current teaching system promotes. It seems like we are no longer interested in learning what the child in front of us likes, what makes them happy or could make them happy, what our colleagues like or wish. Another minus is the lack of a humanist education with real connections to the everyday life.

The challenges I mentioned are not easy to solve, but they are not impossible either. There are others, of course. Things would get better if the quality would change and we would redefine the education management and better set and apply the values of our society.

The pluses I see are:

The jungle-like feature of the system, namely a raw space where the child learns autonomy and, to a certain extent, survival during school breaks or, why not, at the times when the teacher speaks a different language and they need to understand it;

The needed ingredients for it to be a functional microclimate where pupils can establish relations with their peers, with enough space to serve the purpose of the interaction;

An environment that is increasingly sought by young graduates looking to get involved in promoting change;

A cool space for personal development and the mix with another activity area because of the program;

Several continuous training opportunities that are worth checking.

(Photo: Claudia Chiru)

simona@romania-insider.com

Normal

-->