One of Romania's richest gets jail sentence for bribing judges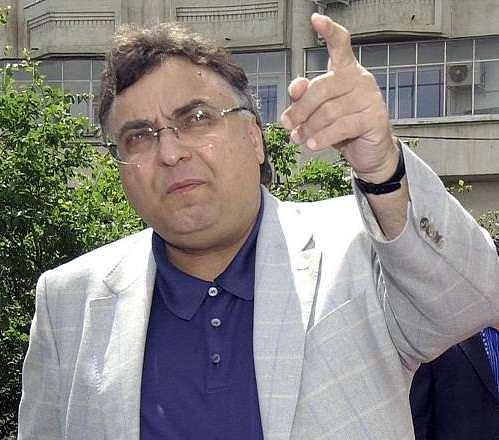 Dan Adamescu, one of the richest Romanians, was sentenced to 4 years and 4 months in jail, no parole, for having bribed judges to get favorable decisions in court. The decision is final and Adamescu will be incarcerated.
Four corrupt judges, who have traded their decisions in court for money and other benefits, will also spend time in jail.
Mircea Moldovan, a former judge at the Bucharest Court, will spend 12 years and 2 months in jail. Romania's High Court of Cassation and Justice decided to reduce the initial sentence of 22 years in prison, which the Bucharest Court of Appeal slapped on the corrupt judge last year.
Judge Elena Roventa got a sentence of 4 years and 6 months, judge Ion Stanciu will spend the next 3 years and 4 months behind bars, and judge Sorin Viziru will stay 4 years and 4 months in prison, reports local Mediafax.
The anticorruption prosecutors arrested Dan Adamescu in early June 2014. They sent him to court later the same month, together with the four judges, four insolvency practitioners, and two other business people.
Adamescu was accused of paying EUR 15,000 to judge Ion Stanciu and EUR 5,000 to Elena Roventa, so they would rule positive decisions in two insolvency cases that involved his companies.
Judge Mircea Moldovan also received some EUR 6,800, cash and goods, from local businessmen to rule in their favor in insolvency cases. He received, among other things, a color TV, a smartphone, a watch, a rug and even timber, the prosecutors said.
Irina Popescu, irina.popescu@romania-insider.com
Normal