Romanian poet nominated for the Nobel Prize in Literature in 1965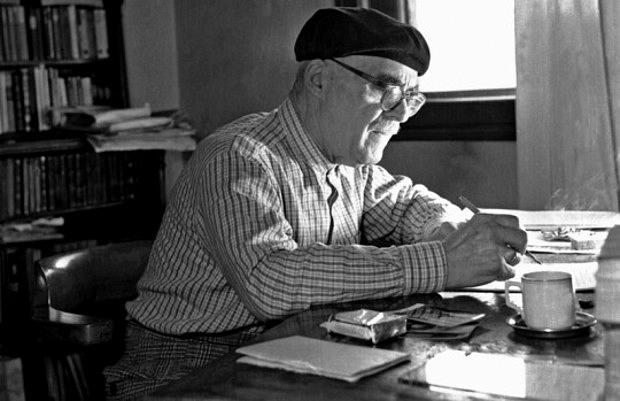 Romanian poet Tudor Arghezi was on the list of proposed candidates for the Nobel Prize in Literature in 1965. The Swedish Academy, the institution that selects the authors who receive the Nobel Prize, has made public the list of nominations, which was confidential for 50 years.
There are 90 authors on this list, including Romanian poet Tudor Arghezi who was proposed by Italian professor Angelo Monteverdi. Other authors on the list are Maria Raquel Adler, Louis Aragon, Samuel Beckett, Jorge Louis Borges, Maria Dabrowska, Max Frisch, Gabriel Marcel, Pablo Neruda, Mikhail Sholokhov, Giuseppe Ungaretti, Edmund Wilson, and Judith Wright.
The 1965 Nobel Prize for Literature was awarded to Mikhail Sholokhov "for the artistic power and integrity with which, in his epic of the Don, he has given expression to a historic phase in the life of the Russian people".
Born in 1880, Tudor Arghezi died two years after he was nominated for the Nobile Prize, in 1967. He is best known for his contribution to poetry and children's literature.
He published his first volume of poems in 1927, titled Cuvinte Potrivite (Matching Words). In 1932, he published Flori de Mucigai (Flowers of Mildew) and Poarta Neagra (The Black Gate). He went on to write and publish works that made him known as an author of poems and short prose for children: Cartea cu Jucarii (The Toy-Laden Book), Cantec de Adormit Mitzura (A Song to Get Mitzura to Sleep), Buruieni (Weeds), and Zdreanta (Rag), a popular poem about a cute dog.
The Nobel Prizes have been awarded since 1901, except for the Nobel Prize in Economic Sciences which has been established in 1968. Between 1901 and 2015, the Nobel Prizes and the Prize in Economic Sciences were awarded 573 times, according to data on Nobelprize.org.
Romania has four Nobel Prize laureates, three of whom were only born in Romania and immigrated to the US and Germany and changed their citizenship. The first Romanian Nobel Prize laureate was biologist Geroge Emil Palade, who received the Nobel in Physiology and Medicine in 1974. He also immigrated to the US but kept his Romanian citizenship.
German biochemist of Romanian origin wins Nobel Prize in Chemistry
Only three Nobel Prize winners born in Romania, all pursued life abroad
Irina Popescu, [email protected]
(Photo source: istorie-pe-scurt.ro)
Normal