Romanian PM talks Schengen, connectivity projects with Bulgarian counterpart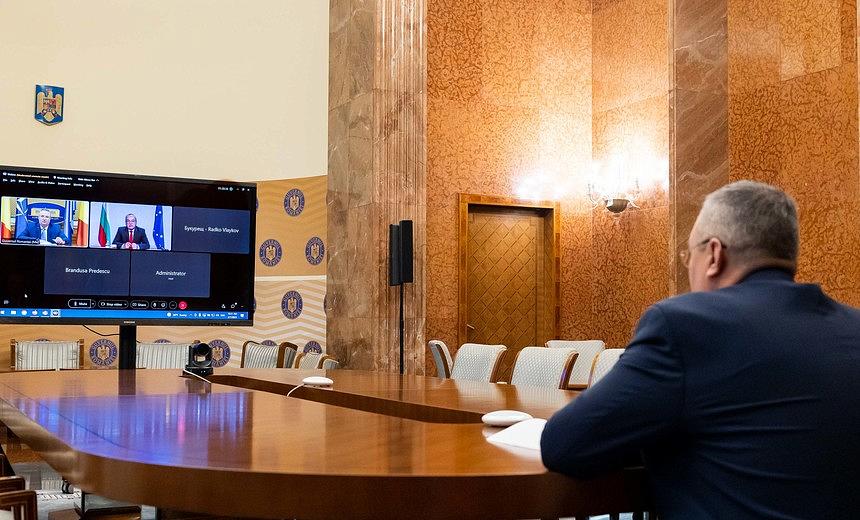 Romanian prime minister Nicolae Ciucă had a videoconference with the prime minister of the Republic of Bulgaria, Galab Donev, on Tuesday, February 7. The discussion focused on advancing connectivity projects debated in previous meetings between the two governments.
The two leaders reconfirmed the shared goal of their countries, namely joining the Schengen area this year. They also emphasized the need to support European solutions for the continued combat against illegal migration and the protection of the European Union's external borders.
Ciucă and Donev also confirmed their commitment to advancing concrete steps to ensure permanent navigability on the Danube. Another shared project is the building of a new bridge in the Giurgiu-Ruse area. These projects are complementary and in accordance with the interests of both countries, the entire region, and the EU as a whole, they said.
"In this context, prime minister Ciucă encouraged the Bulgarian side to complete the internal procedures necessary for the approval and implementation of the European project Fast Danube, which will ensure favorable navigation conditions regardless of the season through the dredging of the Danube," a government press release cited by News.ro said.  
Moreover, the two leaders agreed to continue discussions on the development of joint projects in the field of renewable energy.
"Prime ministers Ciucă and Donev reconfirmed the common goal of Romania and Bulgaria in joining the Schengen area this year, noting the importance of maintaining good cooperation and coordination at both bilateral and European levels," the same source said.
(Photo source: Gov.ro)
Normal