Romanian millionaire's wife speaks of alleged state-sponsored kidnapping attempt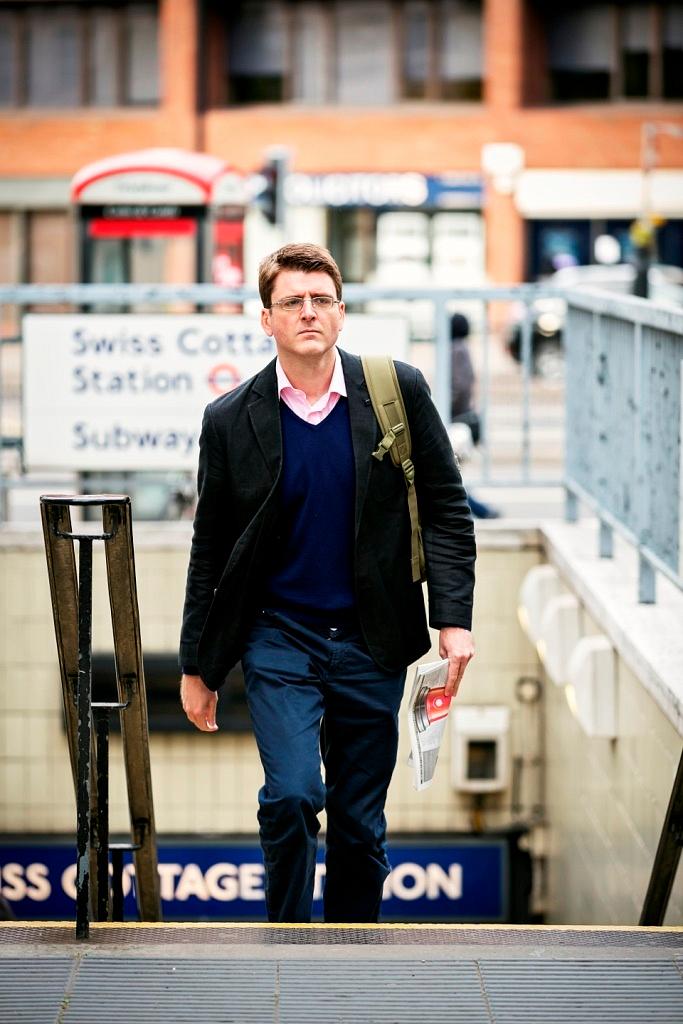 Adriana Constantinescu, the wife of Romanian businessman Alexander Adamescu, has accused the Romanian authorities of sponsoring an attempt to kidnap her from a street in London in March 2016, reports The Telegraph.
Alexander Adamescu, who lives in London with his wife Adriana Constantinescu, was arrested last summer based on a European Arrest Warrant. He is charged with bribery in Romania and, last week, he appeared in court to answer the European Arrest Warrant demanding his extradition to Romania.
His wife spoke about the alleged kidnapping attempt just before her husband's appearance in court, calling it a "terrifying attack." It was the first time when Adriana Constantinescu spoke about the moment when two masked men allegedly tried to pull her into a car just outside her home in London.
"There was nothing random about this kidnap attempt – it is symptomatic of the attempts by the Romanian prosecutors and intelligence agents to intimidate us and show us what they are capable of doing," she told The Telegraph.
She described the attackers as being two men who were wearing bandannas and gloves. They were driving a Mini Cooper with fake numbers, as she later found from the police. She managed to escape because a neighbor heard her screaming and came running to her. Moreover, a cab driver stopped and called the police.
"Although the kidnappers didn't speak, I knew they had been hired by the Romanians because they specifically targeted me and did not have any intent to rob me. We are a normal family in London and don't show off at all. You don't go to kidnap somebody randomly in front of a nursery where two toddlers have been dropped off," she said, adding that the men didn't take her diamond earrings or the car keys in her hand.
"It is the typical Romanian neo-Communist fashion to go after the entire family, wife, children, babies, when you want to destroy a person."
Scotland Yard is currently investigating this incident, but no arrests have been made so far.
Adriana Constantinescu also told the journalists that she feared for her husband's life if he were to be returned to Romania to face prosecution. She claims that Alexander's father, famous Romanian businessman Dan Adamescu, who is doing time in a Romanian prison for corrupting a judge, has been mistreated while in jail and is now in intensive care after a septic shock.
Dan Adamescu is currently serving a jail sentence of four years and four months in Romania for bribing judges. Moreover, he should also stand trial in another case in which he is being prosecuted for the way he managed his insurance company, Astra Asigurari, which went bankrupt last year. He is charged with several offences in this case, namely abuse of office, complicity to abuse of office, and money laundering.
Last year, Alexander Adamescu hired prestigious American law firm Amsterdam & Partners to represent his family in an international lawsuit against the Romanian state. The Adamescu family claims that the cases against them have been fabricated by their business and political opponents in Romania who are trying to take their assets. They accused both the former Victor Ponta Government and the National Anticorruption Directorate (DNA) of playing a part in the scheme.
However, former Prime Minister Victor Ponta himself is being prosecuted by DNA for corruption offenses. Ponta and others, including former President Traian Basescu, have been accusing DNA of abuses in the past year. Moreover, controversial Romanian investor Sebastian Ghita, a former deputy in Romania's Parliament who went missing a few days after the December 11 elections, has released a series of video recordings, aired by his TV station Romania TV, in which he accuses DNA of partnering with the Romanian Intelligence Service (SRI) to pursue local businessmen and politicians. He even claims that the DNA chief prosecutor Laura Codruta Kovesi had instigated him to fabricate evidence against Romanian media mogul Sorin Ovidiu Vantu.
The DNA hasn't made any comment on Ghita's allegations so far. DNA and its chief prosecutor Laura Codruta Kovesi have gained an international reputation as one of the most powerful anticorruption organizations in Europe after sending powerful Romanian politicians and business people behind bars in recent years.
Irina Popescu, irina.popescu@romania-insider.com
Normal