Romanian director Andrei Şerban stages Lucia di Lammermoor at the Bucharest Opera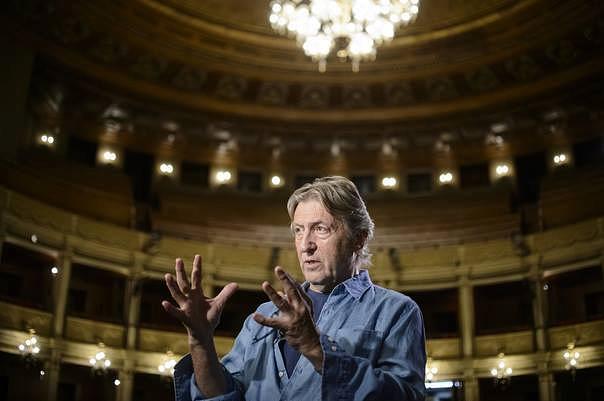 Lucia di Lammermoor, the three-act opera by Gaetano Donizetti, premiers this week at the National Opera House in Bucharest under the direction of Andrei Şerban.
Representations are scheduled for January 13, January 15, and February 25.
Romanian director Andrei Şerban initially staged Donizetti's work at the Bastille Opera in Paris, where it was most recently presented in November of last year. He also directed the work for the Iasi Opera in 2015.
The orchestra, choir and ballet ensemble in the Bucharest production will perform with the conductor Marcello Mottadelli, the musical coordinator of the Bucharest Opera. The set design was done by Octavian Neculai, and the costume design by Lia Manţoc.
The cast of the January 13 performance is an international one. Venera Protasova (Russia) will play Lucia, Ramon Vargas (Mexico) will play Edgardo, Valdis Jansons (Latvia) will be Enrico, and Ramaz Chikviladze (Georgia) will be Raimondo. The Romanian part of the cast includes Andrei Lazăr as Arturo, Sorana Negrea as Alisa, and Valentin Racoveanu as Normanno.
"At the opera, as it happens in theater, we are free to do what we want, to break the taboos of social lies politicians use to win elections, as well as the outdated and sclerotic taboos of the false opera tradition; we are free to enter a different world, truer and more profound; we are free to see in the mirror the reality of the life filled with obstacles, conflicts and squalor we live and, at the same time, be touched by the ideal, by the dream of a better world. Lucia can provoke passion, revolt, sadness, joy, anger, but, at the same time, I wanted to evoke the sensation that the ideal is not for the future but for now, that we feel with theater what it means to be one hundred percent human," the director explained in the presentation of the work.
The Italian language libretto for Lucia di Lammermoor was written by Salvadore Cammarano, based on Sir Walter Scott's historical novel The Bride of Lammermo.
Andrei Şerban is one of the best-known Romanian directors. He emigrated to the United States in 1969 and afterwards directed theater and opera productions all over the world, including the San Francisco Opera, the Covent Garden Opera, the Vienna Opera, the Royal National Theater in London, the Comédie Française in Paris, Yale Repertory, the Guthrie, Circle in the Square, Delacorte, San Francisco's A.C.T., the American Repertory Theater in Cambridge, and Schauspielhaus Bochum according to his bio at the Columbia University's School of the Arts in New York, where he also taught. He won several Obie and international awards for his direction of Fragments of a Greek Trilogy at La MaMa Experimental Theater Center in New York.
Remaining tickets for the event can be purchased on the Bucharest Opera's website.
(Photo: Opera Nationala Bucuresti Facebook Page)
Normal