Romanian art to discover on Google's new Arts & Culture app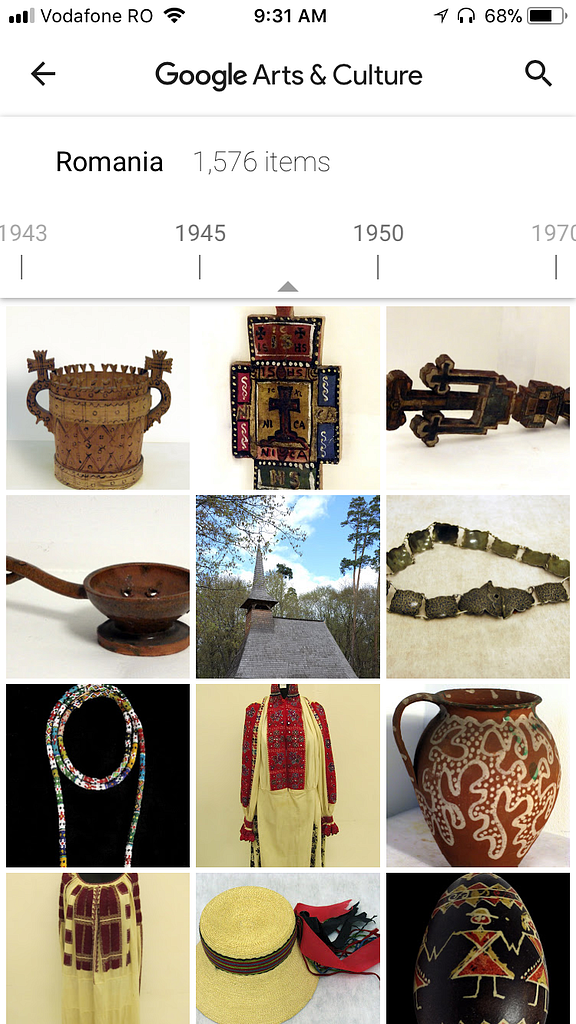 Google's Arts & Culture app has been around since 2016 but it has come under new attention after the launch at the beginning of this year of the "face match" feature. This allows users to pair their selfie with one of the portraits in the many art museums covered by the app.
While the "face match" feature is not available in Romania, the app still offers plenty of information about local arts, either through the Romania-related stories or local museums it features.
Seven museums from Romania can be explored in the app in the dedicated museums category. Most of them are from the central Romania city of Sibiu, a European Capital of Culture title holder in 2007. Among the Sibiu museums featured are the Brukental Museum, the country's oldest, the Astra Village Museum, and the Museum of Natural History.
From Bucharest, the Parliament's Palace, also known as the People's House, is available for a virtual visible.
The collection of the National Museum of the Romanian Peasant can be seen after it was included in the We Wear Culture virtual fashion exhibition. A wealth of traditional clothing, icons, and crafted objects are included.
At the same time, the collection of the Sighet Memorial, included on the European Heritage Label list, can also be seen, and users can learn more about the communist prison and the victims of the communist regime.
Almost 80 Romania-related stories let users discover moments of the Romanian revolution of 1989, the first to be broadcast live, the Carpathian forestry train line Mocanita, the arts, crafts and cultural landscapes of the region of Transylvania, including the fortified Saxon churches, and famous architectural landmarks of the country.
Photos of the Romanian royal family, which enjoyed heightened attention after the death of King Michael I at the end of last year, can also be discovered with the app. Among them is the 1927 Time magazine cover featuring the six year old monarch.
The Mihaileni house of famed Romanian composer George Enescu is also featured, alongside other restoration projects of the Pro Patrimonio Foundation, such as the Golescu Villa and the Wooden Church of Ursi.
Overall, almost 7,000 items on topics related to Romania can be discovered through the app, either from the collections of local or international museums.
Google features Romanian traditional costumes in virtual fashion exhibition
editor[email protected]
Normal