Romania wants to ban teachers from tutoring their students in private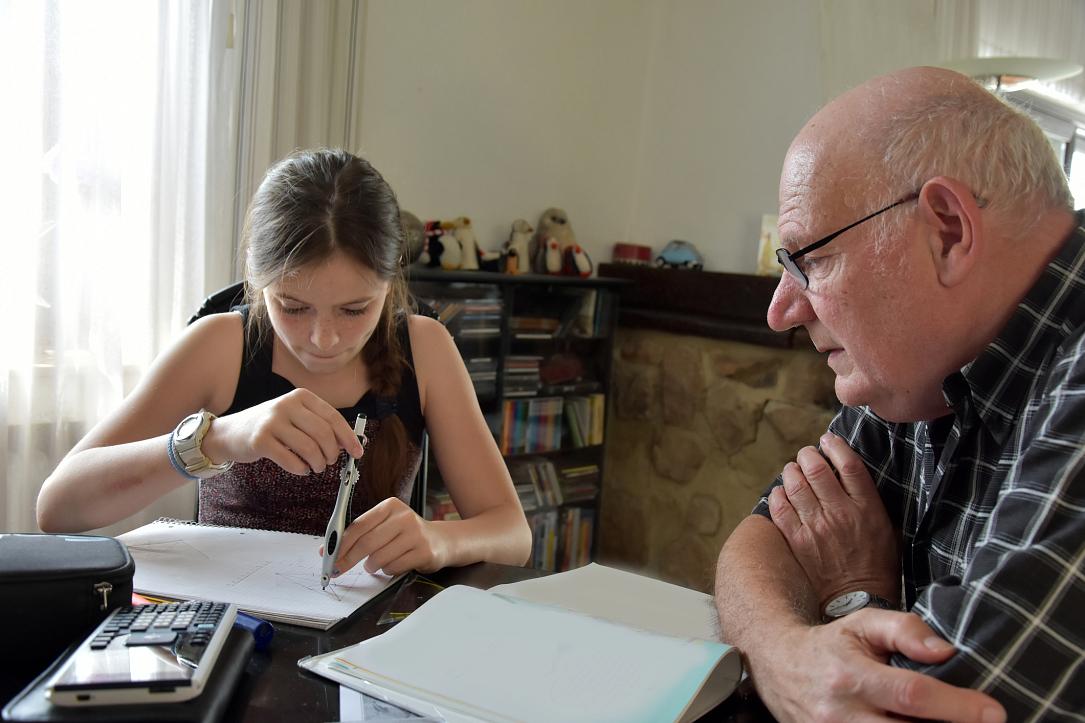 Romania will enforce a law prohibiting teachers from privately tutoring students from their in-school classes as early as the coming school year. The authorities thus plan to curb a widespread phenomenon that has only grown since the start of the COVID-19 pandemic.
Minister of education Sorin Cîmpeanu recently announced that the ban will be imposed by means of a new legislative package to be adopted as part of the "Educated Romania" program. He added that the teachers who do not respect it will be sanctioned.
This law was first formulated as part of the Code of Ethics for Pre-University Education which was adopted in 2018, wherein favoritism and the receipt of material goods or money for educational services provided in school were also prohibited. But it has not been applied until now.
One in three children was being privately tutored in the 2019-2020 school year, according to the 2021 national study "Tutoring in Romania: an alternative or complementary educational system?", published by the Romanian Academic Society and the Romanian Institute for Evaluation and Strategy (IRES).
The study shows that a large proportion of parents believe that enrolling their child in private lessons is necessary in order for their child to receive a proper education – as many as 80% of parents said they saw a significant improvement in their children's abilities as a result of receiving private lessons.
And while there are some free educational programs on offer, most families spent around RON 300 (EUR 60) per month on private tutoring during the year analyzed.
A more recent survey carried out by Save the Children Romania found that nearly 60% of local students are being tutored in at least one subject. A situation doubtlessly created by the educational gaps Romanian schools suffered during the past two years of the COVID pandemic.
"Tutoring is practiced in every European country and a parent cannot be forbidden from enrolling their child in extra learning. However, a common-sense condition is that teachers should not tutor their own pupils. We want grades to be meaningful and we want ethical standards to be respected, and when a teacher privately tutors pupils from their own class, the relevance of grades suffers," said Sorin Cîmpeanu to HotNews.ro.
In an interview with Digi 24 TV, the minister also said that the legislative package will include specifications regarding a teacher's duty to make all necessary efforts in order to eliminate the need for supplementary teaching. The law does however leave room for teachers to offer their pupils remedial classes, as long as these classes take place in the classroom and are offered for free.
The law also entails the creation of a National School Inspection Committee, whose duty it will be to monitor school teachers and make sure their behavior is in accordance with the established rules. The committee will comprise of a group of experienced teachers who "have proven themselves in matters of moral and professional integrity".
ANAF also made a recent announcement on the subject of private tutoring, having published a guide for teachers that offer private lessons. According to the guide, teachers earning income from tutoring are obliged to register with the Trade Register and specify this, as well as any other additional sources of income when filing their tax returns.
Additionally, teachers are obliged to purchase cash registers so that they are able to offer their clients receipts for the services rendered. Still, it's unclear what sanctions will be applied in the case of teachers tutoring their own pupils or those who fail to declare their additional source of income.
maia@romania-insider.com
(Photo source: Gunold | Dreamstime.com)
Normal