Romania strikes gold, silver and bronze at European Gymnastics Championship, wins title after four years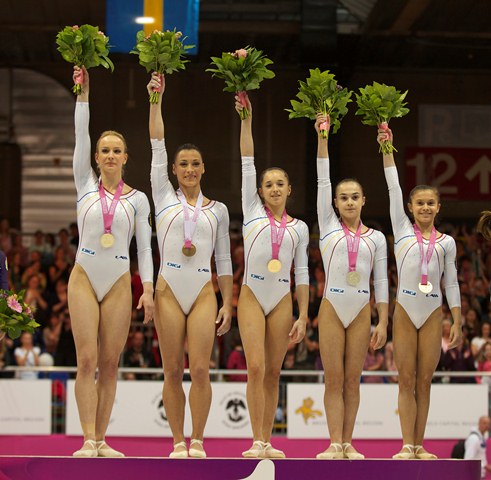 Several Romanian gymnasts won silver and gold medals at the European gymnastics championship in Brussels on Sunday (May 13 ), while the Romanian team got the European title over this week-end.
Romanians won the floor, bean and vault finals in the senior competition. Romania also won the European title with its team of women artistic gymnasts, outranking Russia and Italy.
For the individual performances, Sandra Izbasa won gold at the vault session, while Catalina Ponor stroke gold at beam and silver for her floor performance. Larisa Iordache won the gold medal for her floor exercise and silver for her beam performance.
Junior gymnasts Alina Stanila, Andreea Muntean and Silvia Zarzu won silver medals, while the junior team got the bronze, while Andreea Muntean also got a bronze medal.
The last time Romania got the European title for its team performance was four years ago.
Normal