Romania's famous Ice Hotel already 70% booked, will be ready for Christmas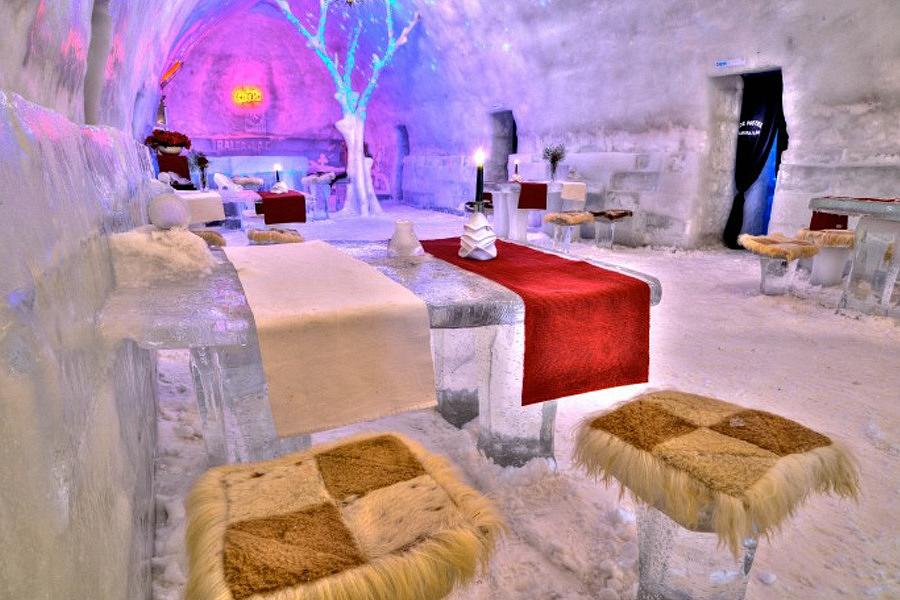 The famous Hotel of Ice in Romania is currently being built near the Balea Lake in Fagaras Mountains, and will be ready by Christmas Eve. The low temperatures and heavy snowfall have created the conditions needed for the builders to begin the work.
The hotel is already 70% booked, and most of the tourists are Brits, according to a press release quoted by local Agerpres. A double room costs EUR 100 per night while an igloo costs EUR 150.
The Hotel of Ice, one of the main winter tourist attractions in Transylvania, is built every year from blocks of ice and snow. Unlike previous years, the ice hotel and the igloos will be built at the same time this year, so that all options of accommodation are ready by Christmas Eve. A church made of ice will also be built near the hotel.
The Ice Hotel will also have a restaurant of ice this year, in the main lobby, with tables, chairs, glasses, plates and a bar made of ice. To mark the Great Union Centennial, the restaurant will be named "Ferdinand I of Romania." In addition, the menu will also include dishes inspired from the menus of the regions that formed Great Romania.
The ice hotel is built for the 14th time this year.
Romania travel: Scenic winter landscapes across the country
Irina Marica, [email protected]
(photo source: Hotelofice.ro)
Normal