Comment: Six reasons why Romania may win the Euro 2016 opening match against France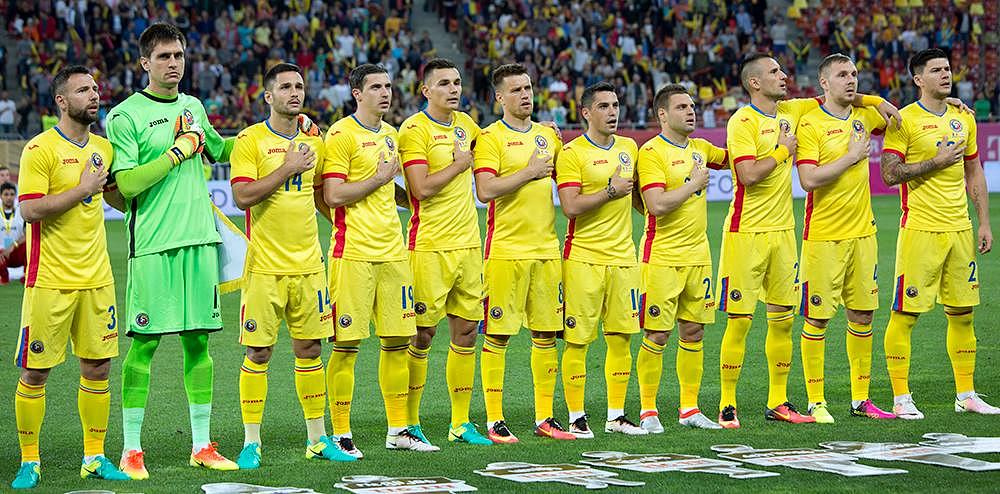 The UEFA European Football Championship (Euro 2016) kicks off today and Romania are in the privileged position to play the opening match against hosts France. "Les Bleus" are undoubtedly the favorites of this match, one they have been waiting for two years, according to coach Didier Deschamps.
However, Romania may have their chance of spoiling France's highly expected moment. Here are six factors that may work in their favor:
1. No pressure on Romania. Nobody expects anything more than a loss from Romania in tonight's match (although some fans dream of a victory). Even Romania's diehard fans are aware of the huge difference between the two teams.
The French squad is the third most valuable at the Euro 2016, with a combined value of EUR 487 million while Romania's squad is only EUR 55 million. Unlike the French, who all play at powerful football clubs in Western Europe, most of the Romanian footballers play in the local league.
"France is clearly superior to us. Deschamps has world class players who play in Champions League and Europa League. My "foreigners" play in Turkey, Bulgaria, Israel, and Quatar," Romanian coach Anghel Iordanescu pointed out in a press conference.
Going into the match as the underdogs may help the Romanian players be more relaxed about the outcome of the match and put on a good show, and maybe take the French by surprise.
2. The pressure is on France. Everyone is expecting a victory from France tonight and their fans won't settle for anything less, given that they also host the competition. The French are favorites to winning the competition and their fans won't settle with anything less than a final. This is why, they don't only need a win in the opening match, they need a convincing win. A few wrong passes and it can all turn into a nightmare for Les Bleus.
3. The Romanians are hungry for glory. Romania's last good result in an international tournament was reaching the quarter finals at the Euro 2000. Since then, Romania have failed to qualify to four World Championships and have only played at one European Championship out of three (at the Euro 2000), where they only got two draws in the group stage.
The Romanian fans are nostalgic of the Golden Generation led by Gheorghe Hagi, which took Romania to the quarter finals of the World Cup 1994. Romania's players today saw Hagi were just kids when Hagi and his team, led by the same Anghel Iordanescu, beat Argentina in 94. They surely dream to reach the same glory and a victory in the opening match against France would be almost as important as a final.
4. The French have a bad history with opening matches. Yugoslavia beat France twice in opening matches at international tournaments: 1-0 at the World Cup 1954 in Switzerland, and 5-4 at the European Championship they hosted in 1960. More recently, France were shocked to lose 0-1 in the opening match of the World Cup South Korea and Japan in 2002, against former colony Senegal. The French surely have these upsets on the back of their minds.
5. Anghel Iordanescu has beat France before. Young Anghel Iordanescu scored one of the two goals in Romania's last victory against France, 2-0, in a friendly match in April 1972. He was only 21 at that time. Since then, the two sides have met 11 times and France won six of the matches while five ended in draws.
6. God may answer to the General's prayers. Romania's coach Anghel Iordanescu, who's also a general (retired) in Romania's Army, is known for being a very religious person. The TV cameras have caught him many times kissing the icons he always carries with him during matches. This year, his wife and three children have joined him in France, after going to church to have all the family's icons blessed, as the Romanian media reported.
Who knows? Maybe this year the Football God (as seasoned sports commentators in Romania like to call him) will lend a helping hand/foot to the team. :)
Go Romania!
by Andrei Chirileasa, Editor-In-Chief Romania-Insider.com
Normal