Romania's National Bank: currency board, maybe, but after massive devaluation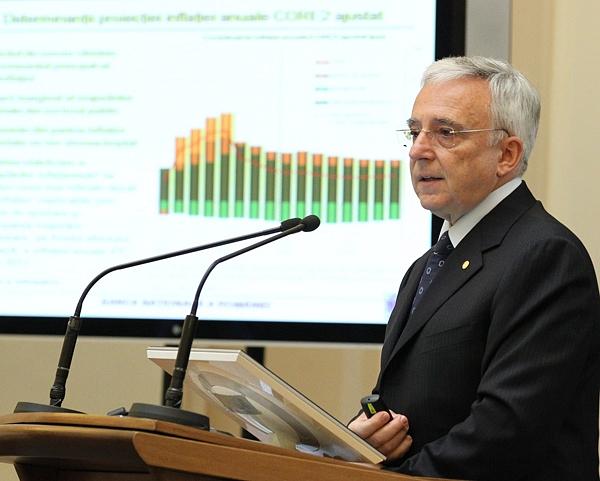 Romania could pursue a currency board, which means pegging its currency to the euro (similarly to Bulgaria), only after a massive currency weakening that would drive the exchange rate to RON 7-8 for EUR 1, Romania's National Bank (BNR) governor Mugur Isarescu said on Monday, February 11.
He explained that such extreme policies are pursued only under crisis.
Isarescu addressed an idea floated by ruling party (PSD) leader Liviu Dragnea, who said Bulgaria was a positive example. Bulgaria pegged its currency to the euro after an economic crisis in 1997-1998 and will join the Eurozone in 2022, at least two years earlier than Romania. Dragnea also complained that Romania's National Bank doesn't embrace such an idea.
Isarescu argued that a currency board is enforced only in the case of hyperinflation and currency weakening. Such a move "required" an exchange rate of RON 7-8 to euro, he claimed, playing down the idea without too many details, local Economica.net reported.
Separately, Isarescu argued against the monetary board scenario saying that the Government could no longer run deficits, a direct allusion to the current Government's loose fiscal policy. Bringing the general government budget in the surplus area (at a level of 1% of GDP, the current level in Bulgaria), the Government should operate corrections amounting to 4% of GDP, which is more than the magnitude of the austerity package enforced in 2012, Isarescu explained.
(photo source: Bnr.ro)
Normal