This is native content supported by Snagov Club

The retreat near Bucharest that charms foreigners and Romanians for leisure and team buildings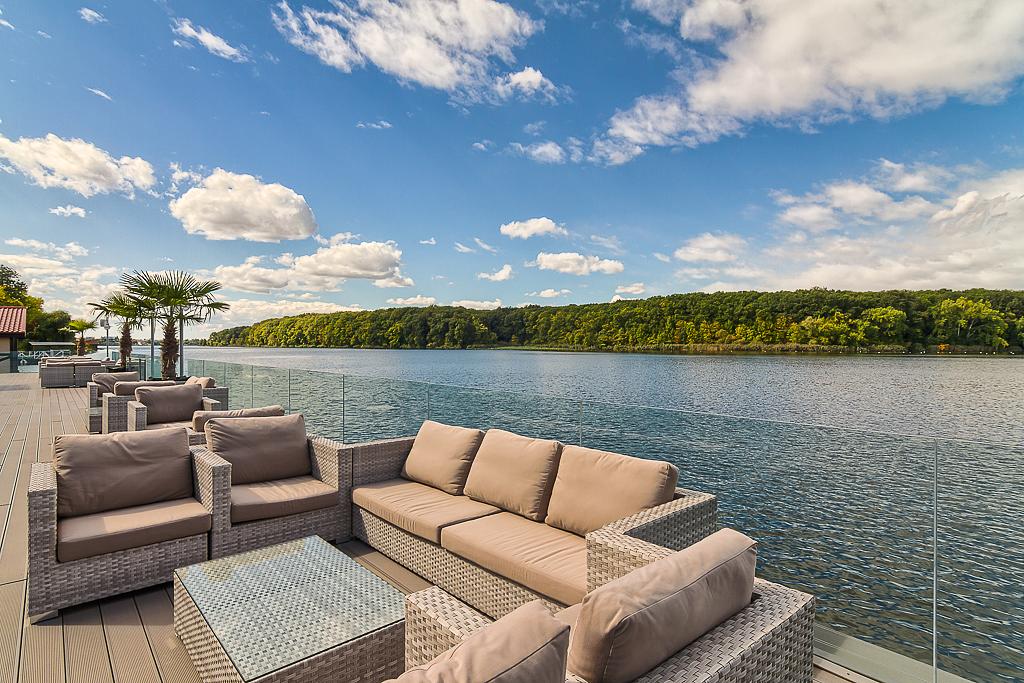 A holiday village 40 kilometers from Bucharest is attracting foreigners from over 100 countries, as well as Romanian corporates who go there either for leisure or for company retreats.
The village, home to a natural reservation, a forest and a lake, has been famous since the Communist period. Back then, late Romanian dictator Nicolae Ceausescu and his entourage used it as a vacation retreat. The village's name is Snagov, same as the lake and the forest located there.
"Those who come here for team buildings very often return with their families, for a family retreat, enjoying the SPA, the indoor and outdoor pool, boat rides on the lake and our restaurant. It also happens the other way around – guests return with their work colleagues for company retreats and events," says Marius Sucala, general manager of Snagov Club, the 5-star hotel located on the shore of the Snagov lake.
"Some of the largest companies in the energy, IT&C, tobacco, Pharma, Fast Moving Consumer Goods, and banking industries have been our guests for company events in the past and we are happy to see that almost all of them are returning for new events as a recognition of the great experience they had with us", adds Sucala. The hotel has been recognized as a worthy destination both in Romania and abroad. In 2016, it was a winner at the Romanian Top Hotel Awards, and is again nominated for the prize this year.
It also received a Certificate of Excellence and Became the Travellers' Choice with TripAdvisor, as well as was named Luxury and Spa Hotel of the Year at the European Awards 2017 with Luxury Travel Guide. The combination of leisure and laid-back time and various activities, such as water sports, bike rides, kayaking on the lake, among others, keep the location popular for both corporations and families looking for weekend getaways close to Bucharest. Those looking only for a one-day escapade usually choose to stay by the pool bar at Snagov Club, which, during the summer season, is also accessible to guests outside the hotel. In addition, there's plenty to visit in the village of Snagov too: besides walking – or biking in the forests, guests can go to the Snagov monastery, famous for hosting the tomb of medieval ruler Vlad the Impaler, and the Caldarusani monastery.
Those who choose to stay at Snagov club enjoy being in the Snagov Lake Natural Reserve. The 5-star hotel has 22 luxury rooms, a SPA center, 3 restaurant salons, a lake pavilion and pier, a pool bar and a generous garden. The property also hosts a mini golf course and offers boat rides on the Snagov lake, as well as rents bikes and kayaks. They also offer transport to sights in the region, including to Artha Park in Snagov and to the wellness and recreation center Therme in Otopeni – Balotesti.
For Romania Insider readers, Snagov Club offers a 10% discount for restaurant services, 15% off for accommodation, including a free one-hour massage for two night stays, and 20% off for boat rides. Please make sure to mention you are a Romania Insider reader when booking your stay with them at reservation@snagovclub.ro or by calling +40 21 352 60 79 or +0372 746 862. Check out SnagovClub.ro for more details.  This article is native content.
https://www.youtube.com/watch?v=RZnIxstdoB0  
This is native content supported by Snagov Club.
Normal