Citadel in central Romania to be refurbished with EUR 3.4 mln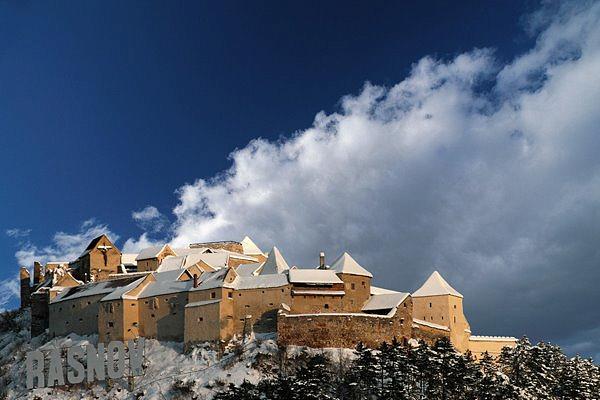 The Râşnov Citadel, in central Romania's Brașov county, will be refurbished in a RON 16 million (EUR 3.44 million) project. The bid to award the works, which should be carried out in two years, ended last week.
The refurbishment entails the consolidation of the buildings in the citadel, the setting up of spaces for exhibition and providing the electricity for them, Liviu Butnariu, the mayor of Râşnov, told News.ro. The money for the refurbishment will come from EU funds.
The Râşnov City Hall is also looking to refurbish the Culture House in the city, in a project amounting to over EUR 3.5 million.
The Râşnov Citadel is one of the most popular historical monuments in Brașov county, as well as one of the best-preserved peasant citadels in Romania's Transylvania. American luxury and lifestyle travel magazine Conde Nast Traveler included Rasnov Citadel on a list of 10 beautiful snow castles in the world. 
The tenth edition of the Histories and Film Festival in Râşnov (FFIR) is currently ongoing at the citadel.
Travel planner: In the cradle of nature at Rasnov- breathtaking view from the peasant citadel and the one minute of darkness in the Fundata cave
Normal