App launched by two Romanians in London helps users find partners for a game of tennis or squash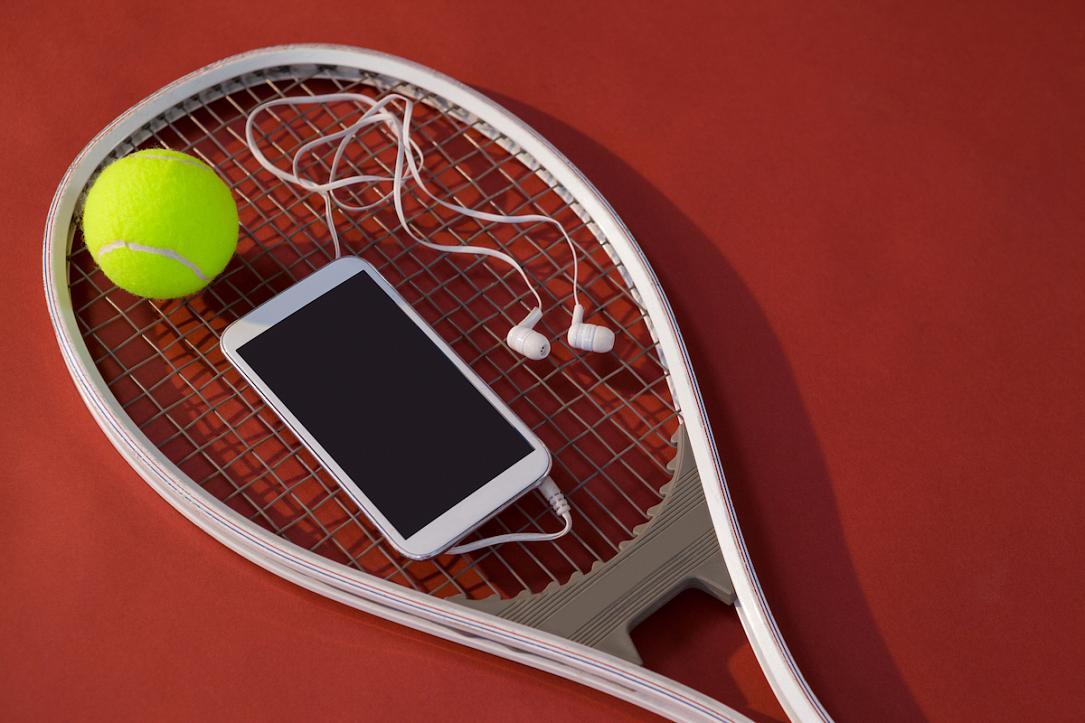 A former professional tennis player and a software engineer passionate about sports, both Romanians, have teamed up to launch in London an app that helps racket sports players find the right partners.
In the summer of 2019, Romanians Robert Rizea and Bogdan Demeny launched in London a free app aimed at helping racket sports players find the best partners for a game of tennis, badminton, table tennis, squash or padel.
The mobile app, called RacketPal, allows users to search, discuss and organize matches with selected partners based on location, availability and skill level. In the short term, it will also include other options such as finding a coach or booking a venue.
So far, the two co-founders invested around GBP 35,000 in their project, with most of the money being used for the app's licenses and software. Also, a small part was invested in paid marketing for the purchase of users.
"At the same time, perhaps the most important investment was that of the time we spent together with the RacketPal team to create and develop the app. The entire team, which currently has seven active members, voluntarily dedicate part of their spare time for this project," company representatives told Romania-insider.com.
The app proved to be quite popular among Londoners, gathering so far over 10,000 users eager to find the right sports partners. Players in the RacketPal community have already exchanged more than 30,000 messages and organized over 5,000 matches. This year, the two entrepreneurs want to increase the user base to 50,000 in London alone.
In the long run, the main goal is "to attract strong business and organizational partners that will allow the creation of a unique virtual space, where the entire world of favorite sports will be in the pocket of global users, one click away," the company's representatives said.
In other words, the startup plans to expand to other sports as well. Thus, the next step will be to organize a financing round, which would help the startup develop a stronger team and create "the largest sports community platform."
"We are also getting closer to the first round of angel investment where we want to raise around GBP 150,000, funds that will be used exclusively for team enlargement, product improvement and marketing. This first round of investments will give us the chance to spend even more time and resources to fulfill the mission and vision of RacketPal," the co-founders explained.
RacketPal is available in both Google Play and App Store. It can currently be downloaded and used for free by users from all over the world, including those in Romania. However, the app is available only in English.
"The new features, especially those that will help monetize the application, will be built in the London/British context to maintain a clear focus. During this time, the RacketPal app will continue to be available globally, and the actual expansion at European Union level, with Romania at the top of the list, will surely be one of our priorities," the Romanian entrepreneurs said.
For the Romanian market, they plan to create a product with an interface in Romanian language and with use options dedicated directly to the amateur sports community in Romania.
"In a world that is constantly moving and always on the run, RacketPal will be the easiest and most effective way to find your perfect tennis, running or boxing partner in just a few seconds, helping you stay active and healthy," Bogdan Demeny, RacketPal co-founder and CTO, said.
Meet the founders
Robert Rizea (RacketPal co-founder and CEO) is a multiple national champion in tennis, a former No.1 in Romania in various age categories, who also had a notable presence in the European Top 10. With over 100 tournaments won, he received a full scholarship for study and sports in the U.S., at the Mercyhurst University in Pennsylvania. That's when he started to develop a passion for business and marketing, and now he also has a master's degree in Marketing Management from London Business School.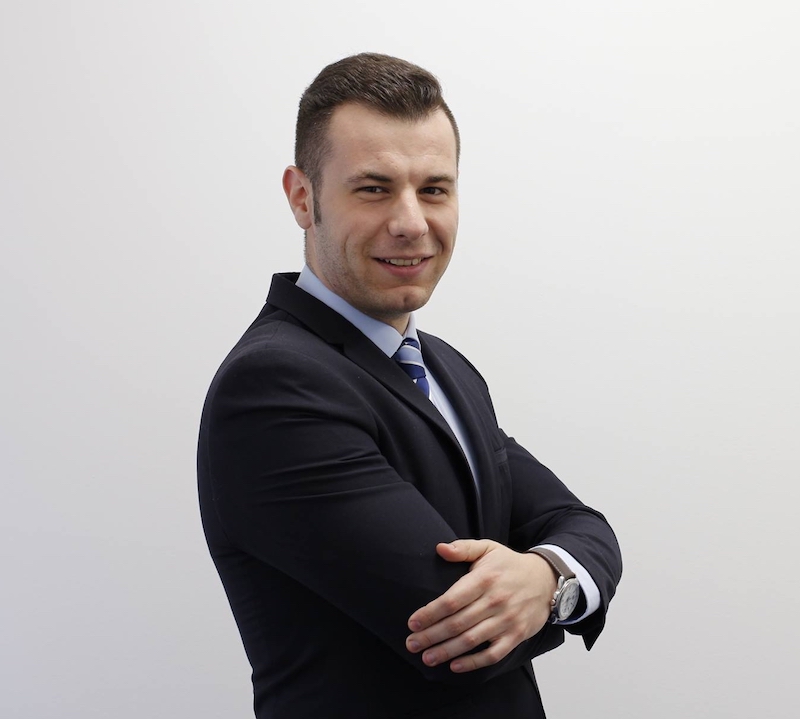 Robert Rizea gained an eight-year experience from working for startups and corporations, among them Adecco, Millward Brown and Bark.
Therefore, RacketPal was the obvious next step for Rizea, as this way he managed to combine the passion for sports with entrepreneurship. He is now in charge of the strategic and commercial part of the company.
Bogdan Demeny (RacketPal co-founder and CTO) graduated from the Faculty of Mathematics and Computer Science at the University of Transylvania, in Brasov, with the perfect score. He was only six years old when he built his first website, and then he continued to develop websites and mobile apps for friends. This helped him build a successful academic and professional career.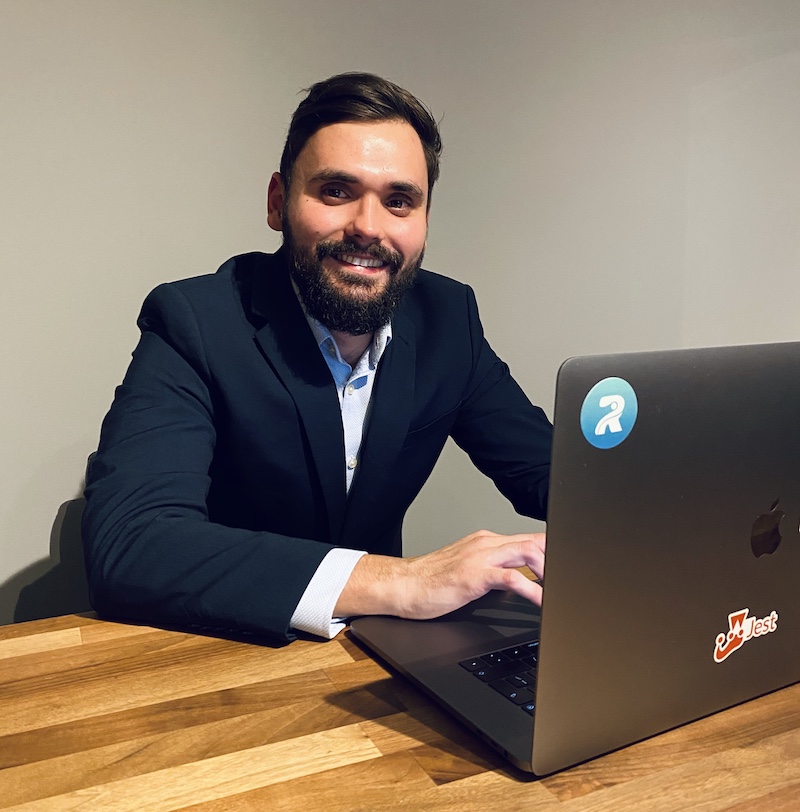 Bogdan Demeny moved to London in 2015, where he worked as software engineer in the financial, e-commerce, fashion, prop-tech, online gaming and natural resources sectors. But he also liked the idea of startup, so he moved towards this part of the business environment as well. As a consultant, he has already helped 5 startups develop their technical systems and processes and develop their first MVPs. During this time, he also launched over ten mobile apps for iOS and Android platforms.
But Demeny, a former football referee, is also a passionate squash player. At RacketPal, he is responsible for the technical side of the ensuring its proper functioning.
newsroom@romania-insider.com
(Opening photo:
ID 97031200 © Wavebreakmedia Ltd/Dreamstime.com)
Normal