Romanian SocDem leader: no change in plans, we switch places with Liberals in May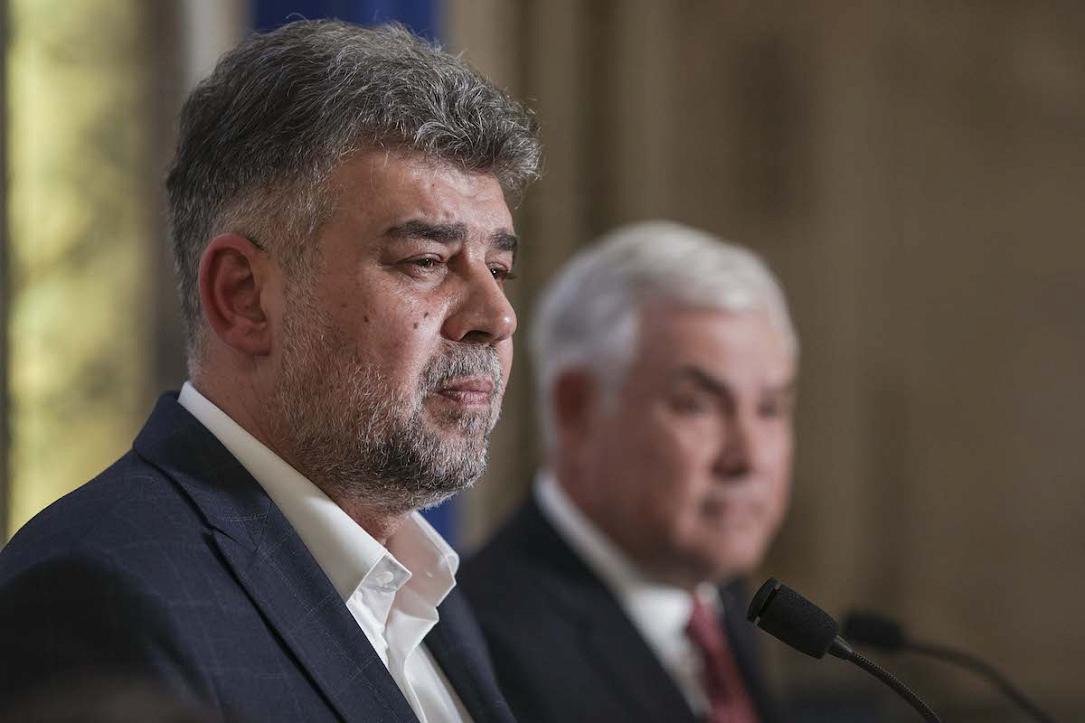 The unexpected and, for some, unacceptable coalition of the Liberals (PNL) with the Social Democrats (PSD) will pass smoothly the test of transfer of power between them in May and, under some circumstances, the coalition may survive the 2024 general elections, Social Democrat leader Marcel Ciolacu assured.
He confirmed that there is no change in plans compared to the ruling coalition's protocol, and his party (if not himself) will take over smoothly the prime minister seat in May this year, News.ro reported.
He also said that his party is ready to renew the cooperation agreement with fellow Liberals after the general elections in 2024 – conditioned, however, on strict loyalty at the regional level. He specifically pointed to ad-hoc coalitions formed by Liberals with reformist Save Romania Union (USR) at the local level or, even more specifically, to Bucharest mayor Nicusor Dan – Liberals' candidate in the last elections.
The Social Democrats are preparing the nomination of former Bucharest mayor Gabriela Firea for a new term, expecting incumbent mayor Nicusor Dan to lose electoral support after he failed to ignite major projects announced during his campaign.
"We have to decide whether we want to have a [single] national strategy in the future. [Only] then, we have to go out in front of the Romanians and make this public," said the PSD leader, quoted by News.ro.
andrei@romania-insider.com
(Photo source: Inquam Photos / Sabin Cirstoveanu)
Normal