Protesters, opposition ask for SocDem leader's resignation after new conviction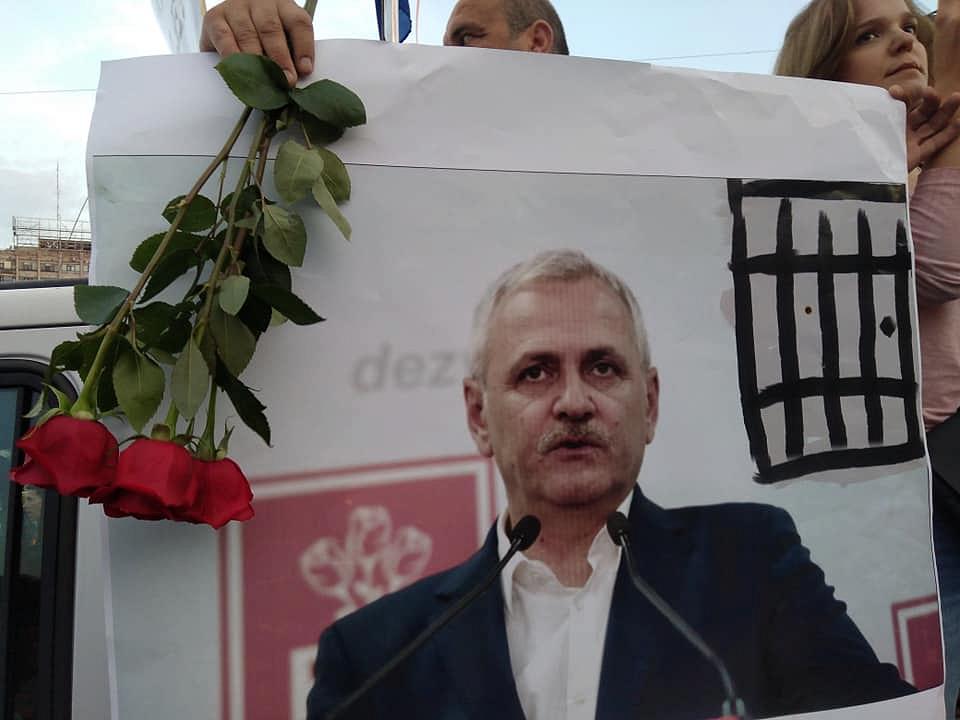 Several thousand people protested on Thursday evening in Bucharest's Victoriei Square asking for the Social Democratic Party (PSD) leader Liviu Dragnea's resignation as president of the Chamber of Deputies.
Leaders of the main opposition parties also said Dragnea should step down as Chamber speaker and even from the helm of his party after he was sentenced to three and a half years in jail for instigation to abuse of office. The High Court's sentence is not final.
The protesters in Victoriei Square called for Dragnea's resignation as well as for the Government's resignation. They also chanted wishing Dragnea "many years" behind bars.
Opposition politicians also asked for Dragnea's resignation from the helm of the Chamber of Deputies and that of his party. Former president Traian Basescu said he didn't want anyone convicted but that Dragnea should now step down. Former prime minister Victor Ponta, PSD's leader before Dragnea, said he should also step down from the party's helm, and former prime minister Dacian Ciolos, who is now trying to build a new political party in Romania, said Dragnea should retire from public life after this new conviction.
Other opposition leaders also asked Dragnea to step down. Meanwhile, Senate president Calin Popescu Tariceanu, the leader of PSD's junior coalition partner ALDE, and prime minister Viorica Dancila jumped to defend the PSD leader saying that he still benefited from the presumption of innocence.
This is Dragnea's second criminal conviction, although not final. He was also sentenced to two years of probation in early 2016 for a fraud attempt at the 2012 referendum to dismiss former president Traian Basescu. He is also being prosecuted a EU fund fraud case.
editor@romania-insider.com
(Photo source: Coruptia ucide Facebook page)
Normal