Porsche, travel blogger embark on Dracula's trail in Romania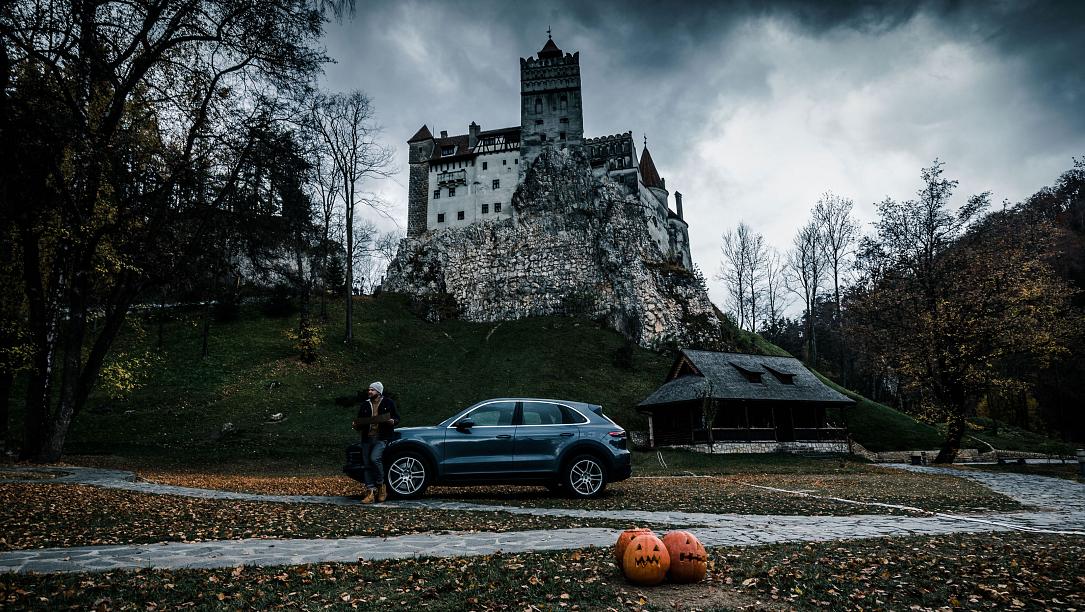 Adventure travel blogger Sebastian Canaves covered the trail of Count Dracula in Romania in a trip aimed at exploring how much truth is there in the legend surrounding the character of Bram Stoker's Gothic novel.
Canaves, who is half Spanish and half German, writes the travel blog "Off the Path". He traveled from Sighișoara, a town in Transylvania with a historic city center which is today a UNESCO World Heritage Site, to the Snagov Monastery, north of Bucharest. He also stopped at the Bran Castle (pictured), often referred to as Dracula's Castle, and in the central Romania city of Brașov. During his trip, he drove a Porsche Cayenne.
In Sighișoara, he stopped by Casa Vlad Dracul, the house where the Wallachian prince Vlad III, who inspired Stoker's character, is said to have been born. Braşov was also a stop because the ruler's great love, Katharina, lived there. At Snagov Monastery, Canaves visited what was thought to be the burial chapel of the medieval ruler.
The trip is presented in the video below.
Lamborghini supercars back on Romania's Transfagarasan for new commercial
(Photo: newsroom.porsche.com)
editor@romania-insider.com
Normal