Lamborghini supercars back on Romania's Transfagarasan for new commercial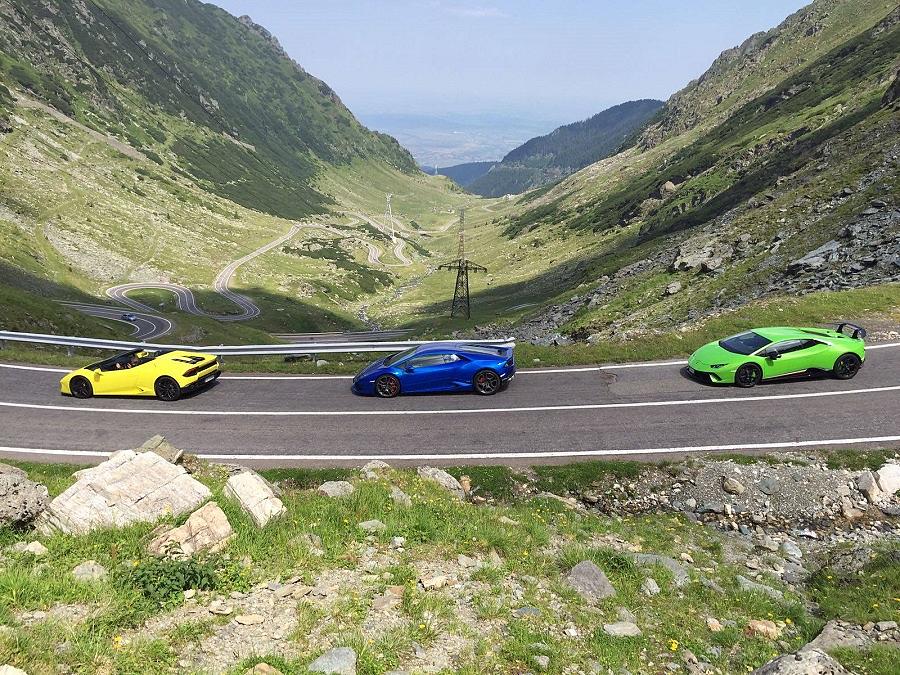 Lamborghini, the Italian manufacturer of luxury and sports supercars, has shot a commercial on Romania's high altitude road Transfagarasan earlier this week.
Six Lamborghini Huracan cars were brought to Romania for the filming, according to the Lamborghini Bucuresti Facebook page, which has also posted several photos from this event.
The Italian carmaker previously filmed on Transfagarasan in the winter of 2011.
Italian carmaker Alfa Romeo also had a filming programmed on Transfagarasan on Thursday, July 13, according to the National Roads Company - CNAIR, which has set traffic restrictions for this event.
Transfagarasan, Romania's amazing mountain road that became famous worldwide after the famous British auto show Top Gear filmed an episode on it in 2009, was reopened for summer traffic on June 16, earlier than in previous years. The road, which links Sibiu and Arges counties, closes down annually between November 1 and July 1 on the section between the km 104 (Piscu Negru) and the km 131 (Balea Cascada).
The road, which was built on the orders of Communist era dictator Nicolae Ceausescu between 1970 and 1974 to ensure a military strategic route through the mountains, has been as a setup for several international TV shows and TV commercials.
Audi drives its R8 supercar on Romania's Transfagarasan
Kawasaki shot videos for new bike models on Romania's Transfagarasan and Transalpina
Ford includes Romania's Transfagarasan in its Europe's Greatest Driving Roads video series
Irina Marica, [email protected]
Normal