Political scandal in Romania's governing party reaches climax today: PM may be excluded from the party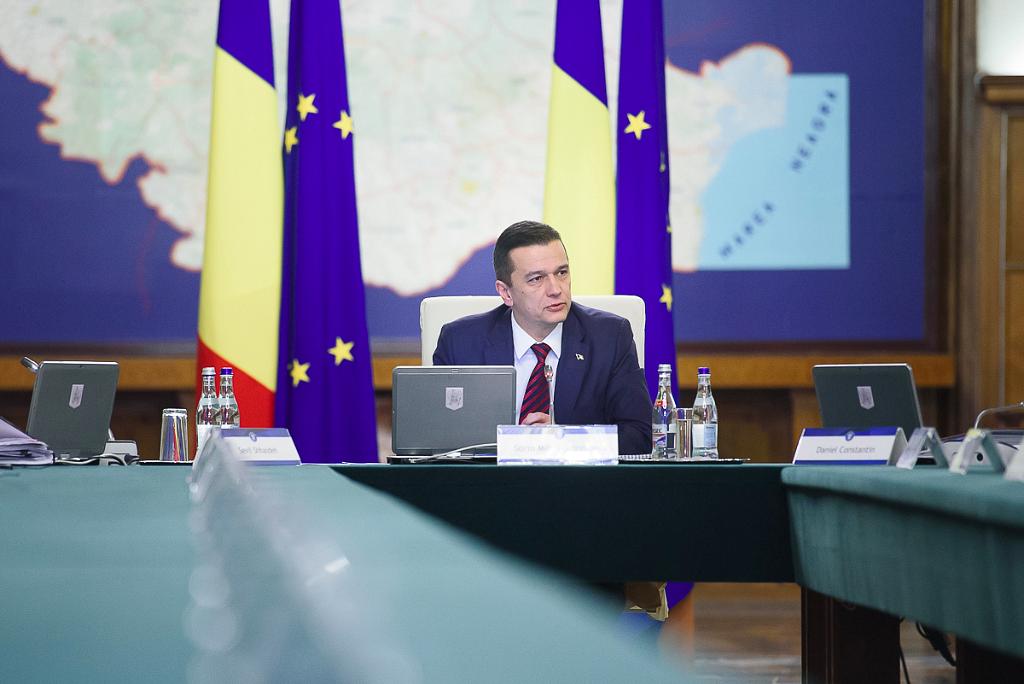 The Social Democratic Party's national executive committee is expected to make a decision today on the future of the cabinet led by Prime Minister Sorin Grindeanu. The meeting of the PSD leaders starts at 16:00 and will likely be a fiery one after Grindeanu allegedly refused repeated calls from the party leaders to resign.
Moreover, the Prime Minister may call for an extraordinary congress of the party to decide the fate of his Government. Meanwhile, some PSD leaders may ask for Grindeanu's exclusion from the party, according to political sources quoted by Hotnews.ro.
In an informal talk with journalists, Grindeanu said that he would not resign although some PSD leaders directly asked him to and the party president Liviu Dragnea suggested that it would be the best thing to do. He expects a "public execution" from his own party after today's meeting. However, he has decided not to resign and is confident that he can find replacements should some of his ministers decide or be forced to resign.
The PSD leaders are taking into consideration several ways of dismissing Grindeanu. One would be a no-confidence motion, which would be strange given that the same party voted for the Grindeanu cabinet less than six months ago. Another scenario is to force a resignation of a large number of the cabinet's ministers. However, unless the Parliament votes a no-confidence motion against the Government or the Prime Minister himself resigns, PSD has few options of getting rid of him.
This is why the PSD leaders apparently tried to sweet talk Grindeanu into resigning by promising to name him president of the Financial Supervisory Authority (ASF), one of the most powerful regulatory authorities in Romania, according to Hotnews.ro.
The official reason why PSD leaders are asking for Grineanu's resignation is the unfulfillment of the programs included in the party's governing program. However, many local political commentators believe that this is only a pretext and the real reason PSD's leaders are so determined in removing Grindeanu from office is the delay in changing several important justice laws, including the Criminal Code.
The Prime Minister and his cabinet have been more careful in tackling the justice issues after the scandal caused by the infamous emergency ordinance 13 adopted by the Government at the end of January. The ordinance, which partly decriminalized abuse of office, sparked the biggest street protests Romania has seen in 25 years and made, which made the headlines around the world. The Government repealed the respective ordinance and passed the responsibility of changing the Criminal Code to the Parliament, where things are moving much slower.
Romania's Social Democratic Party wants to fire its own Government but PM refuses to resign
editor@romania-insider.com
Normal