Planning a trip to Romania? Short guide for first time visitors & more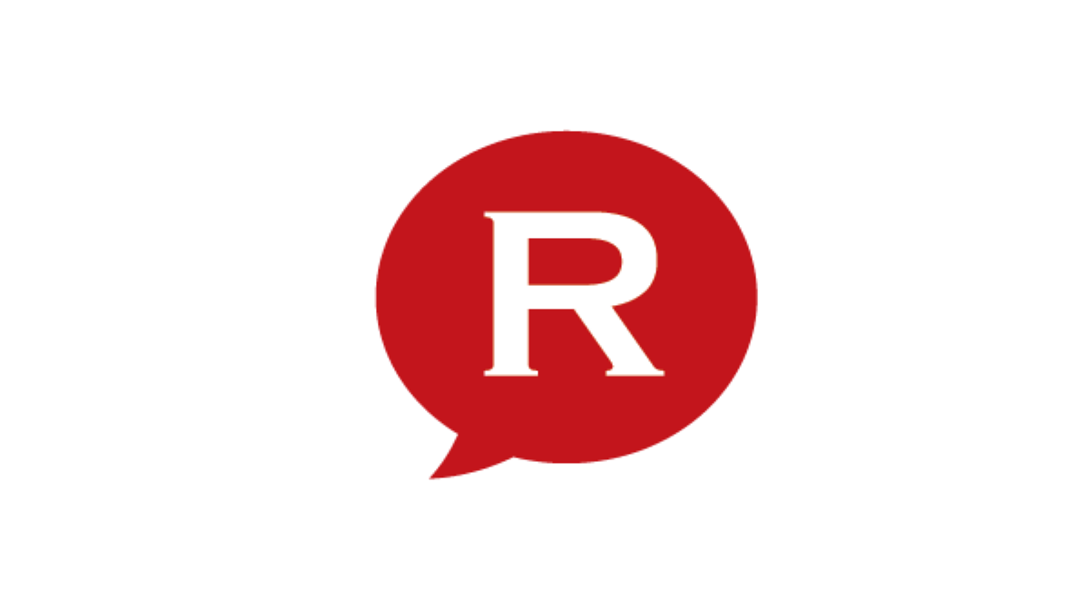 Romania is definitely a country to add to the "to see" list. Home to amazing destinations and areas where nature is still widely present, the country has many things to show to new & returning visitors.
Traveling is always a good idea but planning a trip, especially to a new country or place, can be tricky sometimes. If you are planning to visit Romania or have been here before but want to repeat the experience, we've made a list of things to know, which we hope will help cut the time spent planning the trip and give you more time to enjoy the Romanian experience.
Travel documents needed to enter Romania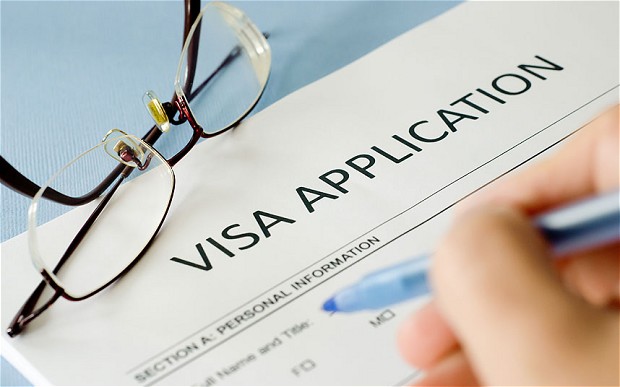 The first thing to know when traveling to another country, including Romania, is what travel documents to bring with you. In Romania's case, some can enter its territory with only an ID card or a simple passport while others require visas.
Foreign citizens who are residents of a EU Member State but also other countries' citizens don't need a visa to enter Romania. An official list of countries whose nationals must have a visa when entering Romania is available here. Also, additional information on visa requirements and other conditions foreign visitors have to meet to enter the Romanian territory are available on the Romanian Ministry of Foreign Affair's website here.
To facilitate the issuance of visas, the Romanian Ministry of Foreign Affairs also introduced the online option. The Evisa.mae.ro website can be accessed 24/7 and offers visa applicants the opportunity to demonstrate the fulfillment of legal requirements by loading online all the necessary information and supporting documents before going to the diplomatic mission/consulate. The documents are verified by the consular staff, who give online feedback and inform the applicant about the possibility to make an online appointment through this platform. More details are available here.
Traveling by car? Here's a few info about the border crossing points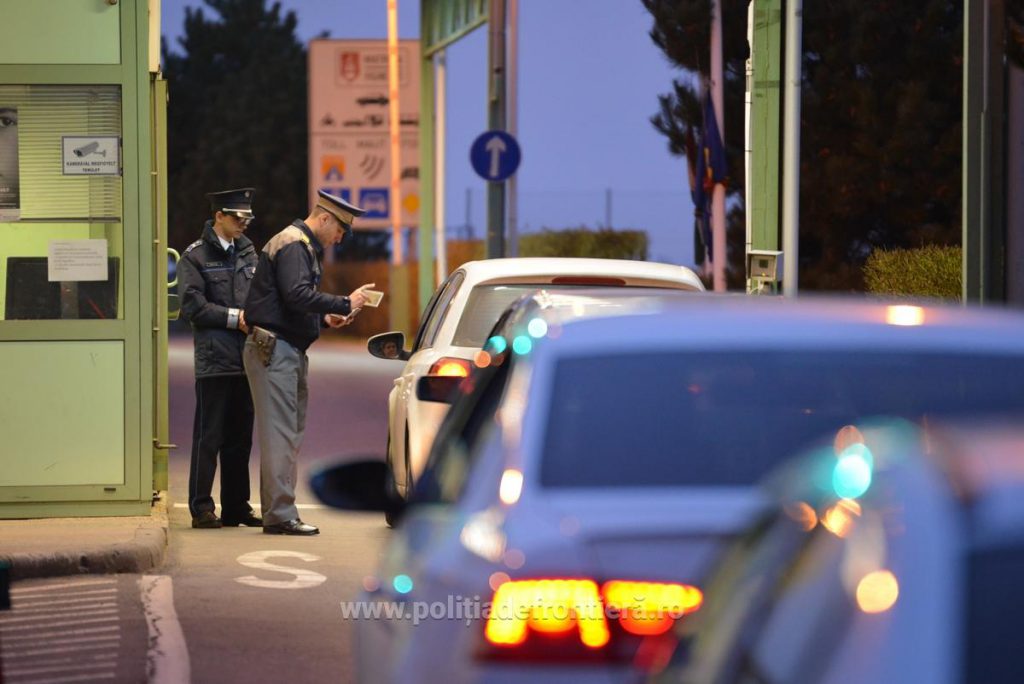 Photo source: Politiadefrontiera.ro
There are dozens of crossing points open to international traffic, all under the surveillance and control of the Romanian Border Police. It usually takes less than 30 minutes to pass the border crossing points when entering or exiting Romania but things change dramatically in summer when the traffic reaches extremely high levels, especially because the Romanians living abroad come to spend their holidays in Romania. The same can happen during winter holidays. However, travelers can check the status of border traffic online here. Also, a list of border crossing points is available here.
Traveling by plane? Short guide to landing at Bucharest's airport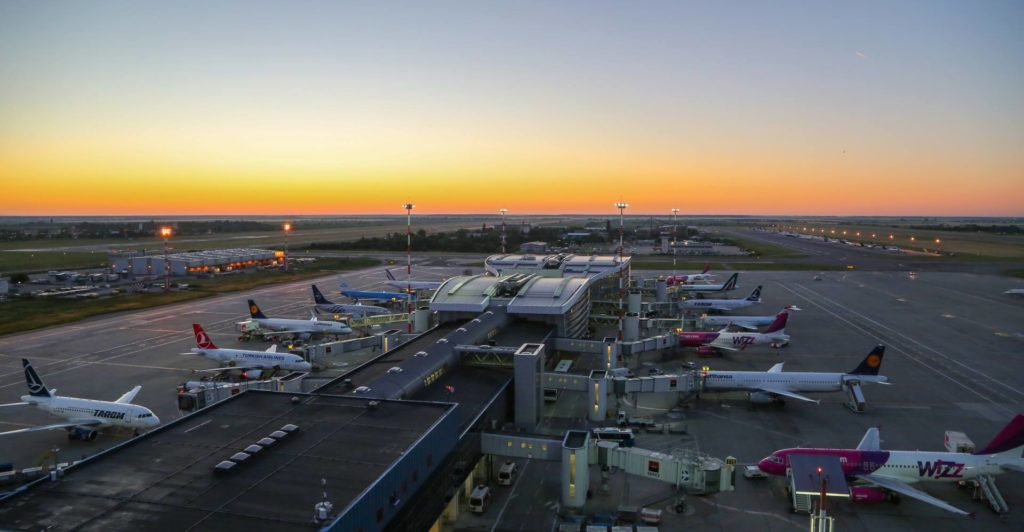 Photo source: Facebook/Bucharest Airports
The biggest airport in the country, which serves the capital Bucharest, is the Henri Coanda International Airport. It is controlled by the Bucharest Airports Company, which in turn carries out its activity under the authority of the Transport Ministry.
The airport is located in Otopeni, some 20 km to the north from downtown Bucharest, the two cities being linked by the DN1 national road. To get from the airport to Bucharest, you can opt for bus, taxi, train or car rental. Unfortunately, there is no subway line between the capital and its main airport, but the authorities are working on it.
There are two express bus lines running between Bucharest and the Henri Coanda Airport, namely 780 and 783. They stop in front of the arrivals and departure terminals, and the desk from where tourists can buy travel cards can be found in front of the arrivals terminal. If you opt for a taxi, these can be found in the authorized taxi stations at the exit of the arrivals terminal. Their fares vary depending on the taxi company but usually stay between RON 1.39 and RON 3.5 per km. Estimations of how much a taxi trip can cost depending on the distance are available here.
Tourists can also rent a car from the Bucharest airport, a list of companies offering such services being available here. Also, information on train connections can be found here and other info on parking, hotels or nearby gas stations is available here.
To travel around Bucharest check out this article: Short guide to Bucharest's public transport, taxis and car sharing services
Getting around Romania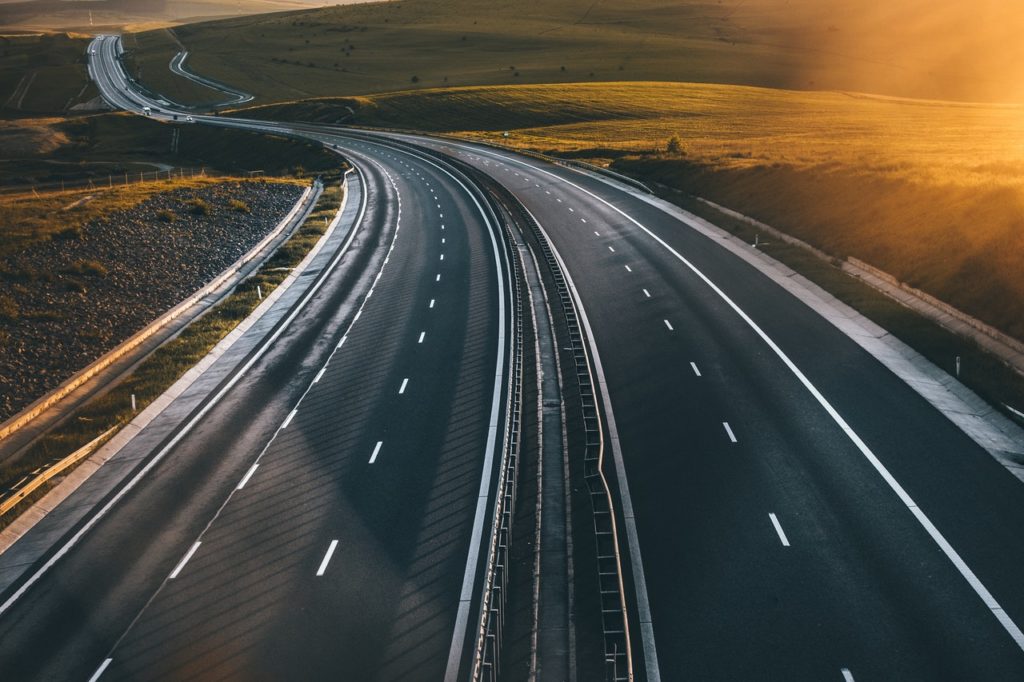 Photo source: Pexels.com
One thing that is well known about Romania is that the country doesn't score high when it comes to road infrastructure. There aren't many highways or express roads so a trip by car can prove to be challenging for foreign tourists used to drive fast on long distances. The speed limit in localities is usually set at 50 km/h while out of localities the limits are 130 km/h on highways, 90 km/h on expressways and E-roads, and 80 km/h on other roads.
Another option would be to take the train but this is usually a good idea for short distance trips as the trains in Romania also travel at rather slow speeds. To find more about traveling by train in Romania, check this article: All aboard! Short guide to traveling by train in Romania
The best idea to travel on longer routes is to take the plane. Several air carriers offer domestic flights, linking cities such as Bucharest, Timisoara, Cluj, Iasi, Bacau, and Constanta. Among them, Blue Air, Tarom, Wizz Air and Ryanair.
Romanian money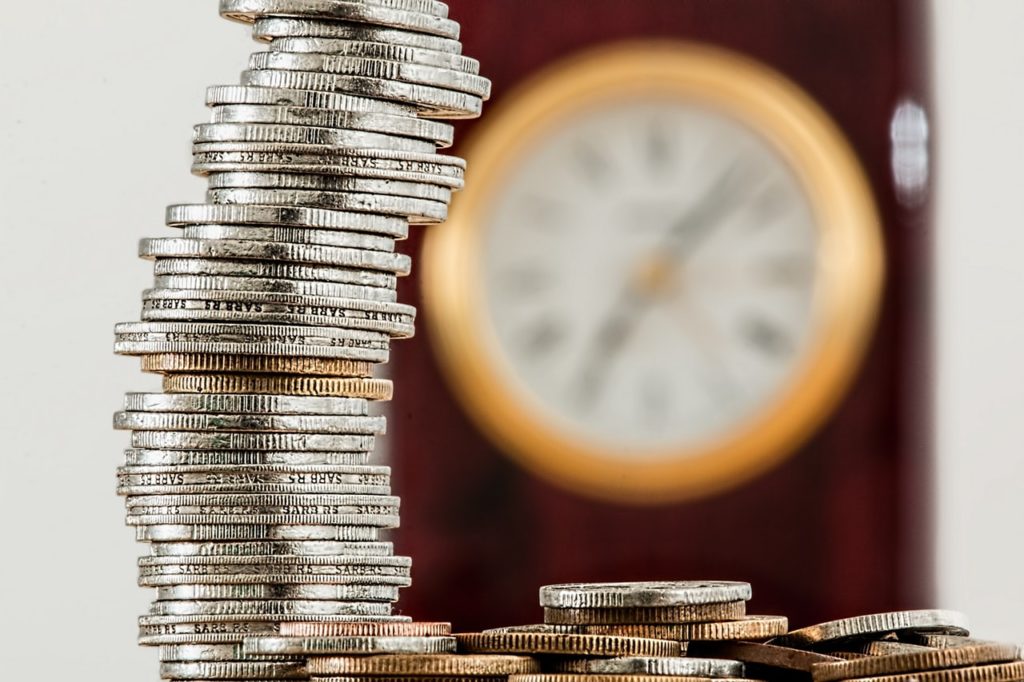 Photo source: Pixabay.com
The currency in Romania is the Romanian leu (RON), which is subdivided into bani. The list of current banknotes includes 1 LEU (the green one), 5 LEI (the violet one), 10 LEI (the light red one), 50 LEI (the yellow one), 100 LEI (the blue one), 200 LEI (the orange-light brown one), and 500 LEI (the blue-violet one). The most common coins are the ones of 50 bani and 10 bani. You can also encounter the 5 bani and 1 ban ones, but Romanians don't usually use them.
To get some Romanian money, there are plenty of exchange offices, from those in airports and train stations to those located in the city. Some of the best places to exchange money in Bucharest are on Calea Mosilor, close to the Obor area, and in the central area. You can also find an ATM machine quite easily to withdraw money, but in this case don't forget about the usual banking fees. It is better to carry some cash just in case, as smaller merchants or those selling in farmers' markets usually receive cash only. Also, it is rather difficult to pay by card in smaller villages.
The National Bank of Romania – BNR publishes daily exchange rates on its website.
Romania – the land of fast Internet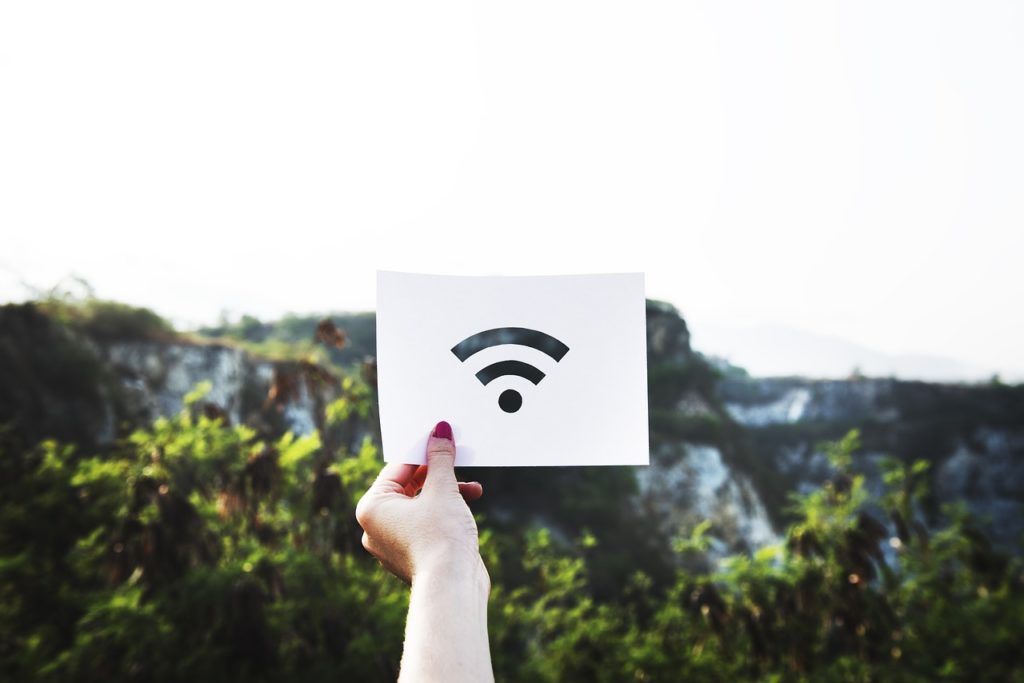 Photo source: Pixabay.com
Romania is one of the world's countries with the fastest Internet, so that's one thing tourists shouldn't worry about when coming to the country. Mobile network coverage is also great, with Orange, Vodafone, Telekom and RCS & RDS being the main operators in Romania. As for Wi-Fi, this is usually available in public spaces, cafes and restaurants, and even some of the trains. Most local hotels also offer Wi-Fi internet free of charge.
As for citizens of EU Member States, additional roaming charges no longer apply when using this service in Romania, following the new EU rules implemented last summer. More information about the "roam like at home" rules is available here.
You may also want to check: What are the Bucharest parks with free Wi-Fi Internet connections? 
Where to call in case of emergency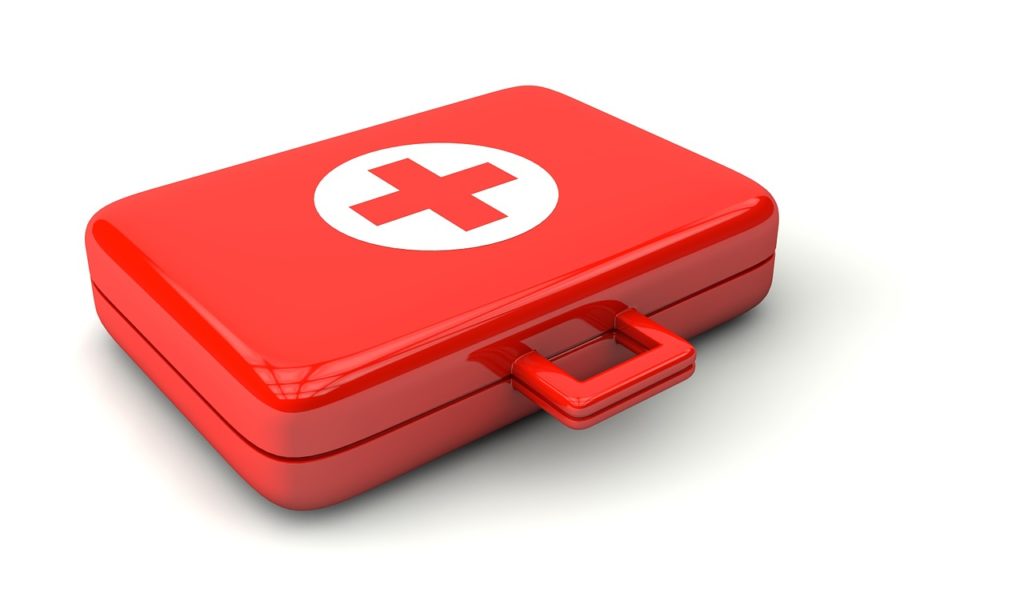 Photo source: Pixabay.com
The European emergency number 112 is the single emergency number in Romania. It is free of charge and can be called from any fixed or mobile network. You can call 112 to request assistance from specialized intervention services such as the ambulance, the emergency rescue service SMURD, the police, fire department or gendarmerie. All further information you may need is available here.
For medical emergencies, you can also go to a local public hospital. There are also private operators in Romania, with the biggest ones being MedLife, Regina Maria or Medicover. There are also plenty of pharmacies in Romania, especially in the cities, so that's not something to worry about.
The people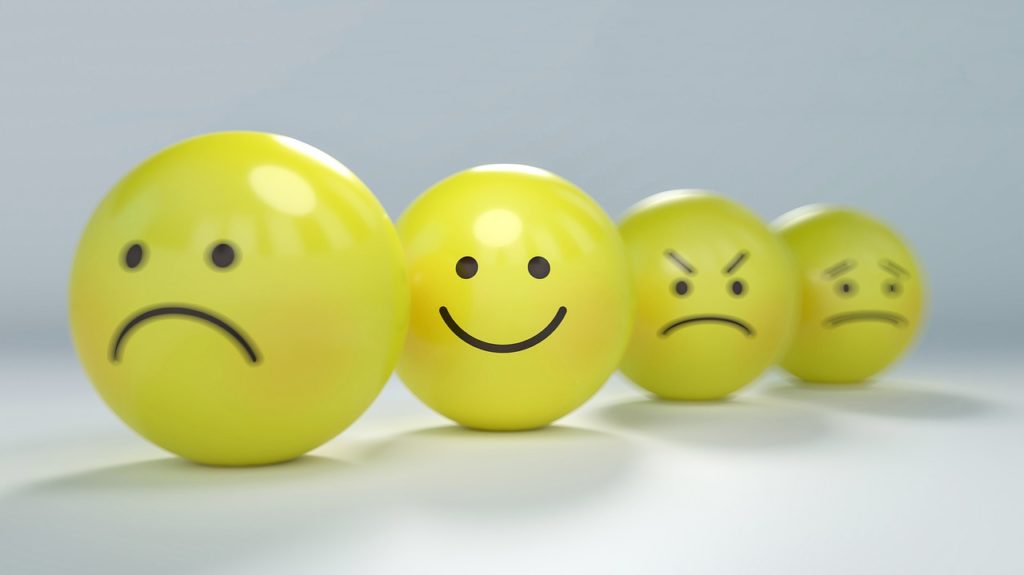 Photo source: Pixabay.com
Romanians are known to be friendly and warm people, and they usually like to meet foreigners. They like to share their food with guests so try not to refuse a meal when it's offered to you. Also, most Romanians speak foreign languages, especially English, so it shouldn't be very difficult to communicate with them.
Most of the Romanians are also religious people and they value traditions. Romanians have traditions for every significant event in their life, such as baptisms and weddings, as well as for Christmas, Easter or any other important religious holiday. Some of them might seem strange to foreign visitors but we've got you covered in this article: Discover Romania: Local traditions and customs that might seem strange to foreigners.
You may also want to check: Superstitions in Romania: what happens if you spill salt or if you open an umbrella inside the house?
More about Romania
The official travel website of Romania is Romania.travel, and here you can find travel tips, ideas of destinations to visit in Romania, or other info you might find of interest.

Irina Marica, irina.marica@romania-insider.com

(Opening photo source: Pexels.com)

Normal

-->