What are the Bucharest parks with free Wi-Fi internet connections?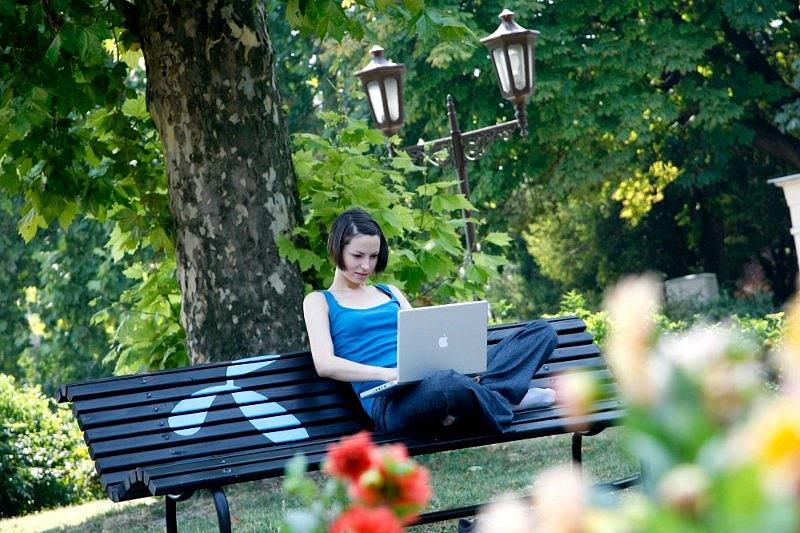 While Romania is taking pride in its internet infrastructure offering some of the highest speeds in the world, Bucharest residents can benefit from free Wi-Fi internet connections in several of the capital's parks.
The city hall offers free internet connections in 20 parks in the capital's District 1, excluding the district's largest park Herastrau, Economica.net reported. The Herastrau Park is close to the Arch of Triumph and the Village Museum, some of the most visited tourist sites in Bucharest.
The free Wif-Fi service is available in the Băneasa, Bazilescu, Regina Maria, and Kiseleff Parks since 2014, while the rest of the parks are covered since last year.
The parks with free Wi-Fi are: Automatica, Bazilescu, Băneasa, Constantin Brâncuși, George Călinescu, Cireșoaia, Dionisie Lupu, Eva, Gara de Nord, I.C. Brătianu, Iuliu Tetrat, Izbiceni, Kiseleff 1, Kiseleff 2, Luigi Cazzavilan, Maica Teofana, Nicolae Iorga, Presa Liberă, Regina Maria, and Venus.
Free wireless connections are also available in the Alexandru Ioan Cuza and Titan Parks in District 3.
District 3 mayor, Robert Negoiță, officially inaugurated the networks this past weekend. The connections, which are functional since last year, are available in the Alexandru Ioan Cuza Park in area of the main alley at the park's entrance and up to the amphitheater and the secondary alleys. In Titan Park, the connection is available on the main alley in the area of the stage and on the secondary alleys surrounding it.
The connections run at transfer speeds of 1Gbps. The name of the network is I love S3 and users need to introduce an email address in order to connect for 3 hours.
The Tineretului Park in the capital's District 4 also benefits from free Wi-Fi coverage as part of a larger Smart City type projected implemented by Telekom Romania.
Across Bucharest, many internet providers have extended their free Wi-Fi networks.
Orange Romania opened up its Wi-Fi hotspots to all mobile phone users in 2014. Romanian telecom and cable company RCS&RDS has an extended network of Wi-Fi hotspots, available to its subscribers. Also in 2014, cable and internet company UPC launched its UPC Wi-Free service, which gives its clients free and unlimited web access outside their homes, via UPC's hotspots.
At the beginning of this year, the Bucharest City Hall announced plans to introduce free Wi-Fi in the overground public network transport.
Internet on the go – where to surf the net in Bucharest; WiFi hotspots and options
(Photo source: Telenor.com)
Normal