UK ambassador Paul Brummell ends mandate in Romania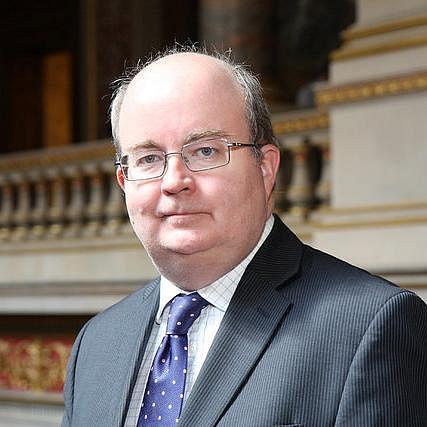 Paul Brummell, the ambassador of the United Kingdom to Romania, will end his mandate in the country this summer.
The ambassador said the time he spent here was an opportunity to get to know Romanian culture better.
"Me and my wife Adriana will leave Romania soon, after four happy years spent here […] My mandate in Romania ends after four years. This was my home for four years, I felt very much at home here, in Romania, in between friends. I travelled all over. I had the opportunity to get to know Romanian culture better and to me it was an honor," ambassador Brummell said, quoted by Mediafax.
He also recalled several touching moments of his mandate, like the times he slept out in Bucharest to draw attention to the problem of the homeless in the capital.
At the same time, he said he had talks with Laura Codruta Kovesi, the head of the Anticorruption Directorate DNA but it was not his place to comment the situation Kovesi finds herself in. According to a recent ruling of the Constitutional Court, the president cannot refuse to revoke Kovesi, something the justice minister requested. The ambassador said that the fight against corruption and establishing the rule of law remain important tasks.
Brummell also said that he would remain a friend of Romania and recited several lines from the poem Doina of Romanian Vasile Alecsandri.
British ambassador goes for a game of Romanian sport oina
World Homeless Action Day: British Ambassador joins Sleep Out event in Bucharest
Future British Ambassador Paul Brummell travels across Romania, tries local food
US and British Ambassadors, hotel manager to serve hot soup to the homeless in Bucharest
Normal