New passenger information system at Bucharest's main train station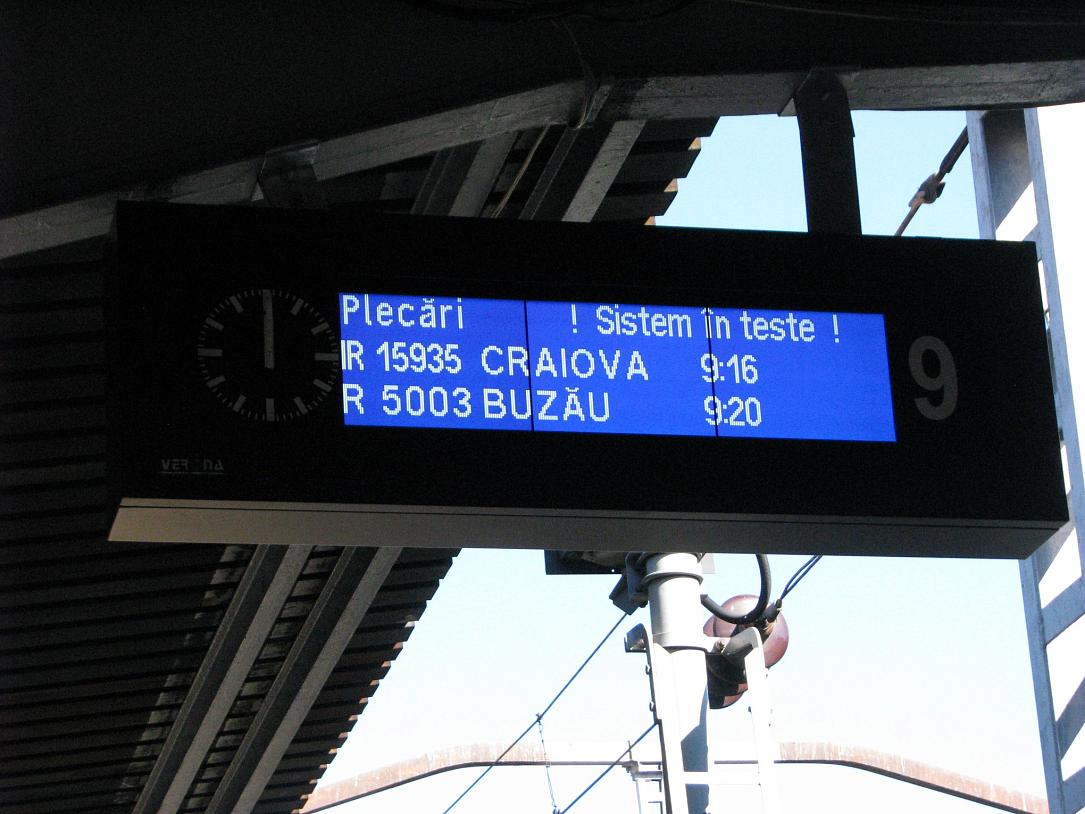 Bucharest's Gara de Nord train station, the capital's main one, will have a new electronic passenger information system beginning June, CFR Infrastructură announced on its Facebook page.
The new system requires investments of RON 1.7 million (EUR 365,600). The sum is covered from the CFR budget.
Within the project, 36 electronic panels offering information regarding the trains' departure and arrival hours will be set up. Twenty-eight panels will be set up at the entrance to and on the platforms, 8 panels will be set up at the station's entrances and in front of the main information office, and in the hall of the ticket booths for first-class trips.
At the same time, 17 TV monitors will be placed at the station's main information bureau and in the hall of the second-class trips ticket booths, and in the station's waiting halls.
Bucharest's main railway station provides Wi-Fi access
All aboard! Short guide to traveling by train in Romania
(Photo: Oana Branzan/Radu Balasoiu, CFR Infrastructură Facebook Page)
Normal