Partial repair works at Romanian seaside casino to start this month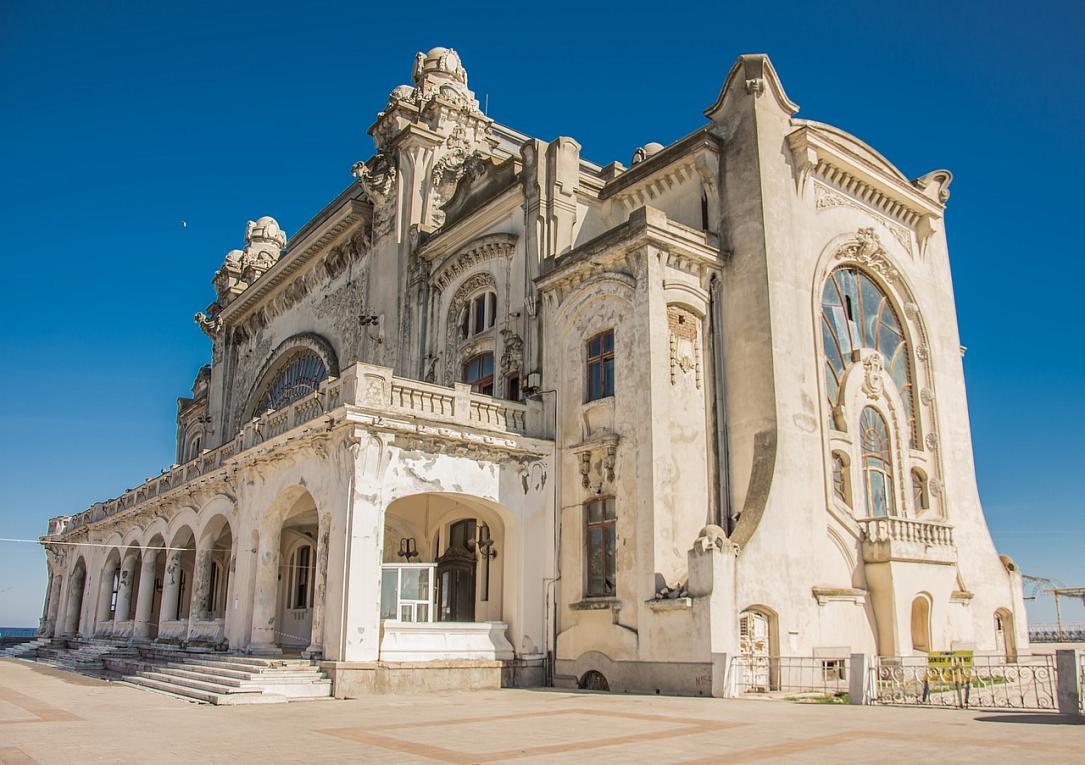 A set of repair works at the casino in the Romanian seaside city of Constanţa will start this month and end by mid-November, Decebal Făgădău, the city's mayor, announced.
The casino is a historical monument and one of the most endangered heritage sites in Europe.
The works will start on October 22 and end by November 14. They involve securing the building and repairs such as replacing the broken windows, cleaning the eaves, removing the chandeliers and waterproofing the terraces.
The works will be undertaken as part of a public-private partnership and will entail no costs for the City Hall. A company interested in "the image gain" will perform them, the mayor explained.
"After holding many conferences on the topic of the casino, several companies showed interest in supporting this effort to secure it. One of these companies made us an offer. We have a partnership contract between the municipality and this company; we grant them all the support, authorizations, the local work group, specialists and so on, and the company will perform these works by the Day of Dobrogea [e.n. November 14]," Făgădău explained, quoted by News.ro.
The mayor also announced that a campaign launched by the organizers of the Neversea festival raised some EUR 25,000 for the casino. The money will go into covering the costs of the exterior protection elements for the monument.
The National Investments Company is currently updating the approvals for the intervention works on the casino and a new bid for the refurbishment of the monument will start afterwards, the mayor said.
The casino was transferred four years ago from the City Hall to the National Investments Company in order to be refurbished. Three bids have been organized for this since, but all were annulled after being contested.
Famous Romanian casino, among the most threatened heritage sites in Europe
(Photo: Pixabay.com)
Normal