Partner Content
(P) Radisson Hotels Group to bring Radisson Individuals to Romania in partnership with unique hotels in great locations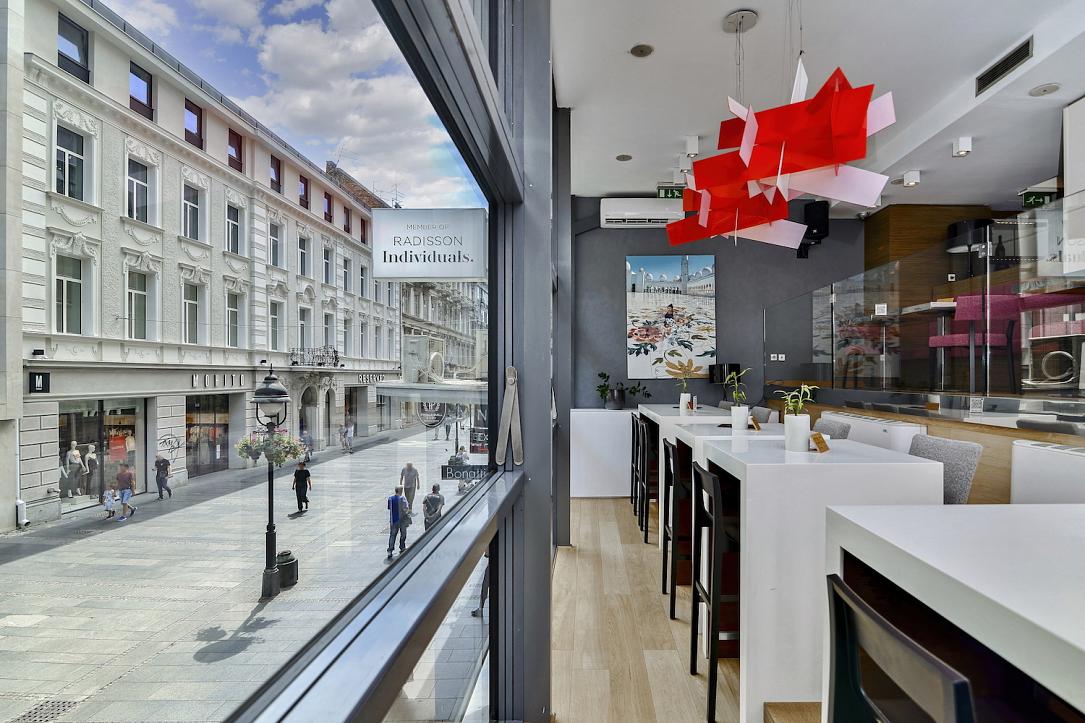 Owners of local hotels in unique locations in Romania can become part of a global hotel group by affiliating with Radisson Hotel group through Radisson Individuals brand. The new Radisson Individuals affiliate brand provides an opportunity for independent hotels, local and regional chains to become part of the Radisson Hotel Group and benefit from the group's local, regional and global recognition, while maintaining a unique and distinctive identity.
Each hotel under this brand has its unique characteristics and personalities while meeting the high standards of quality and service that guests expect from a hotel under a Radisson Hotel Group brand.
"We are excited to find partners to introduce this brand to Romania as well, there are many unique hotels here, in amazing, one-of-a-kind locations, which would stand to benefit from such a partnership with us. Radisson Individuals represents an exceptional opportunity for every affiliated property to enhance its visibility, create customer confidence, and access a wider audience through multiple distribution channels and a global sales structure. These hotels will also benefit from the contracting power and economies of scale that comes from a brand that is trusted by millions of guests across the globe," said David Jenkins, Vice President of Business Development at Radisson Hotel Group.
The current portfolio includes 49 Radisson Individuals hotels in operation and under development, with recent openings and signings in Eastern Europe in Belgrade, Sofia, Plovdiv, and Tallinn. Radisson Individuals is a conversion brand, one of the newest additions to the hospitality group. It includes conversions of existing hotels, as well as new builds in city centres around the world. The hotels can have multiple profiles, including family, resorts, city breaks, or business hotels, in renowned cities, near airports, and key business and leisure destinations across Romania.
"Owners of hotels who affiliate with Radisson Individuals benefit from the halo effect stemming from Radisson Blu, Europe's largest upper upscale brand – and from the brand recognition of the other Radisson hotels we run in Romania. We have a strong pan-European customer pool, global corporate sales, provide plenty MICE opportunities on a global scale, access to a procurement platform, as well as a one-stop-shop website. It is a cost-efficient concept with simple but impactful brand standards", added David Jenkins.
The Romanian hotels which get affiliated with Radisson Individuals are included in the unique point of sales for all Radisson brands while receiving additional visibility with Radisson Rewards members. Hotel owners in Romania also received support in increasing the hotel's reach and total profitable revenue by globally partnering with online travel agencies and other third parties. They also get to work with Radisson's Revenue Management team, which provides support with detailed data analysis, day to day and case by case guidance.
"It is an ideal first step into the Radisson Hotel Group family for individual hotels with great service scores who wish to remain independent or may be considering or have the potential to transition to one of the company's successful core brands. Radisson Individuals can also work effectively for local, regional hotel brands which are seeking to explore additional distribution channels," added David Jenkins.
Radisson Hotel Group will open three new Radisson Blu hotels in Romania in 2022 and 2023, which will join the already existing upper upscale Radisson Blu hotel in Bucharest. With over 390 Radisson Blu hotels in operation and under development in the world, the hospitality group is set to increase its presence in Romania four-fold during the next two years.
The hotel group is investing in further strengthening the relevance of its brands, in new innovative business areas such as hybrid rooms, serviced apartments and city resorts, as well as in state-of-the-art IT infrastructure, and in providing hotel owners and guests with state-of-the-art world-class information technology to enhance the guest experience, manage properties and optimise revenues and costs.
(p) - This article is an advertorial.
Normal