(P) Inspired by Romanian artists' work, one British School of Bucharest graduate will now study at the most prestigious Art University in the UK!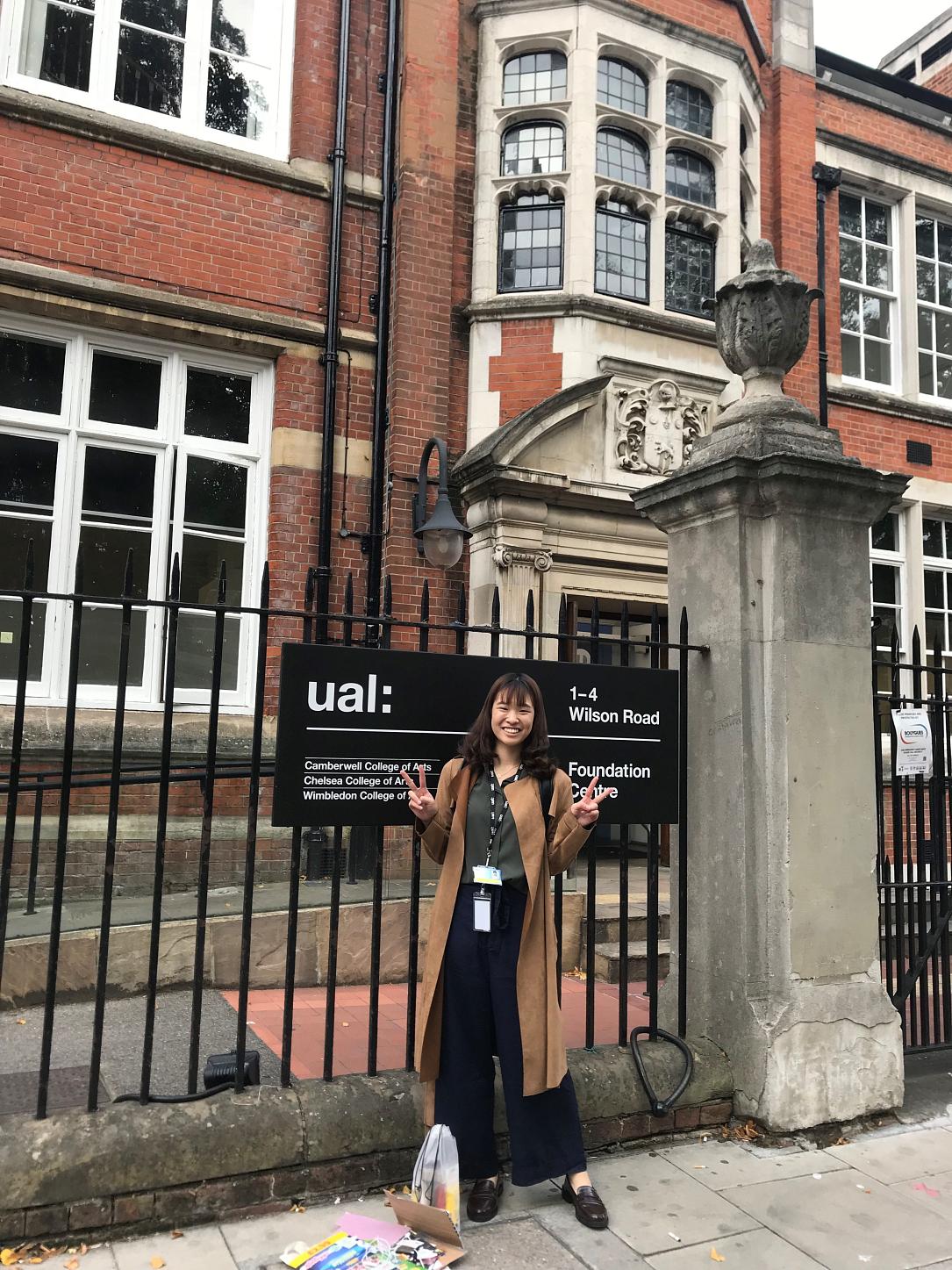 The British School of Bucharest (BSB) is again proving its excellent standards of education by the fabulous results of students in their A-level exams, a benchmark examination in the United Kingdom, marking the end of school studies. With 35% A*- A grades for all A-Level exams taken and 83% at A*- C grades, BSB, the only school in Romania rated as "excellent" in all aspects of educational quality by the UK Independent Schools Inspectorate (ISI), is really proud of its graduates!
Mary is one of these amazing students. Inspired by Romanian artists' work and her impressive knowledge and understanding of many pieces in Bucharest's art galleries, Mary achieved the highest possible A Level grade. She will continue her studies at the University of the Arts London (UAL), a Top 6 global university for art and design, according to the 2018 QS World University Rankings®, and Europe's largest specialist university for art and design.
Together with Mary, BSB graduates of 2018 achieved results at the highest level possible! Some of the prestigious universities that have recently welcomed the skills, knowledge and contributions of BSB graduates include Imperial College, University College London, University of the Arts, London School of Economics and Political Science, King's College, Istituto Marangoni and SOAS University, as well as Ecole Hôtelière de Lausanne, Anglo American University (Prague), UCLA, Oxford, Universities of Warwick, Bristol, Bath, Edinburgh and Southampton.
Mathematics, Economics and Management are among the graduates' preferences in 2018, but the students' range of academic interests also vary from Law and Applied Medical Sciences, to Film, Music Journalism and Fashion.
"Our graduates' achievements demonstrate once again the quality and portability of global A level qualifications. Their excellent results confirm two key attributes of the BSB: our wonderful students and the teachers' dedication. I have to mention that we are the only school in Romania with a unique team of teachers comprised of 100% native English speakers, with significant experience of the British curriculum and 8 graduates of Oxford and Cambridge within the team. The benefits of a balanced education, where co-curricular and leadership opportunities are pursued alongside academic study, is proven by our students' consistently excellent results", said Philip Walters, Headmaster British School of Bucharest.
Mary, a student making firm steps on the road to success: "I cherish every minute and every second that I spend, and I will keep working hard to realise my artistic ambition"
Mary started studying at BSB in 2014. Her level of English was, at that time, close to beginner level. In just 4 years, with the support of the BSB teachers, she has achieved so highly enabling A-level success.
With hard work, motivation and the mentoring of her art teacher, Mary has succeeded to be admitted to UAL. But the path to this success was not at all easy. Mary's final art exam consisted of four objectives: recording of observations, contextual investigations, development of processes and concepts, and a final piece. She had a ten-week period for this final piece and 15-hour exam in which to give it the final touch. The result? A stunning bronze masterpiece.
Romanian artists' work, coupled with famous artists from other countries, helped to lead her to this success: "I made a thorough investigation to clearly identify my starting point in this work and what my art needs to say. For this, I visited a number of galleries in Bucharest and discovered the work of Liviu Staicoviciu and in my search for correlating artists, met Roman Opalka's work. I also studied works by Bernard Cohen and drew on inspiration from a visit to Dubai, in which I photographed Islamic patterns", said Mary.
Mary mentioned BSB's unique team of teachers, with an exceptionally warm appreciation for her art teacher, Mark Williams: "I think my art teacher didn't teach us how to do 'art', but instead he taught us individually, to be independent and to understand it. This was the right way, because you can't teach someone to become an artist, but I learnt to face it. I cherish every minute and every second that I spend, and I will keep working hard to realise my artistic ambition. With my teacher's help, I was able to find my way and to achieve my best".
Mary's art teacher, Mark Williams, is extremely proud of his student's results: "As the saying goes 'success is 99 percent perspiration and 1 percent inspiration' and Mary's accomplishments are the direct result of this. Her achievement lay in her ability to get to work and not wait around for inspiration. I fully expect Mary to have continued success at art college and it wouldn't surprise me at all to learn that, in ten years from now, she has become a very accomplished artist".
(p) - this article is an Advertorial.
Normal