Online marketplaces and retailers in Romania to watch for Black Friday 2022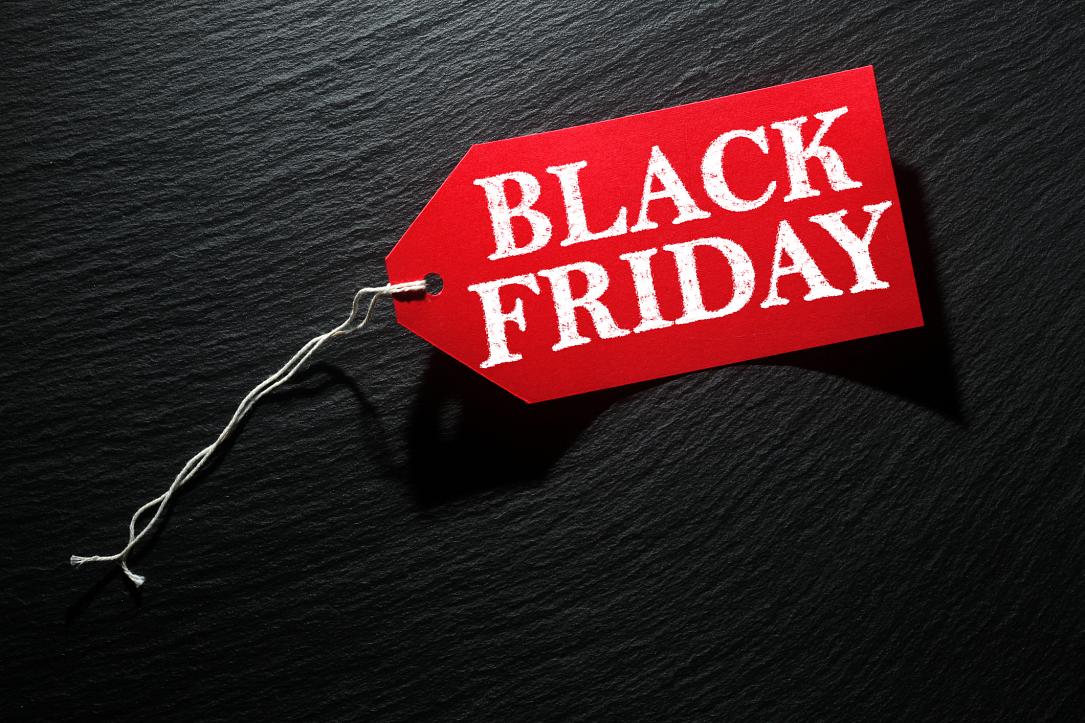 An unofficial holiday in the United States, Black Friday also become an established tradition in Romania in recent years, with the biggest online retailers and marketplaces competing over customers.
If Americans are to charge stores on November 25, the day of Black Friday, eMAG, one of the most important names in Romanian online retail, set the date for the event on November 11. Other large Romanian retailers are poised to organize several days or even a whole month with discounted prices on or around the same date.
Below is a list of the best online marketplaces in Romania to watch for Black Friday 2022, along with several buyers' tips that will ensure you get value for your money on Black Friday.
The biggest online marketplace in Romania, eMAG made sales worth RON 609 mln (EUR 124 mln) during last year's Black Friday. Over 2.2 million products were sold, up 27% relative to 2020. This year, eMAG promises to up the stakes. "We want to offer customers the most discounted products we've ever had on Black Friday," said Stejara Pircan, senior commercial VP at eMAG. The online marketplace includes 42,000 partners and sellers, granting it a massive list of diverse products.
True to tradition, eMAG's discounts will only be available for one day. The store's Black Friday offering will likely include massively discounted electronics such as laptops, tablets, smartphones, TVs, or smartwatches. It will also feature appliances such as espresso machines, washing machines, dryers, electric toothbrushes, air purifiers, and more. Buyers will also be able to find toys, clothes, and even city breaks. The online retailer and the numerous partners which use the platform as a marketplace for their products also offer more unorthodox deals for Black Friday. Last year, eMAG sold a house in Călărași county for roughly EUR 70,000. eMAG usually closes down its website the night before Black Friday, then kicks off its discounts campaign early in the morning.
Online electronics marketplace Cel.ro is also likely to put forth a large list of discounted products for Black Friday. Last year's offering included smartphones, laptops, monitors, portable speakers, headphones, and PC components, but also TVs, washing machines, vacuum cleaners, jewelry, and more.
Altex, one of the largest retailers of electronics in Romania, will reportedly begin its Black Friday discounts earlier than most, around October 27. Discounts, however, will be organized in "waves" for a month, with different products going on sale every week. Apple or Samsung products, along with numerous other brands of TVs, phones, PCs, laptops, or gaming chairs, will be part of Altex's offering on Black Friday. The retailer offers free shipping for orders over RON 100 (EUR 20).
MediaGalaxy's seemingly endless lists of electronics, from laptops and PCs to electric boilers, LEGO toys, air purifiers, cosmetics, and electric scooters, bikes, and furniture, will also feature major discounts on Black Friday. The chain ran a summertime Black Friday, but will also offer promotions on their products in November.
Another large electronics retailer in Romania, Flanco, will publish its Black Friday discounts catalog only on November 10. The list will most likely feature big discounts on TVs, laptops, smartphones, and other large and small electronics. The chain store will be offering products on sale for the entire month of November.
Specializing in gaming and office systems, laptops, PCs, and PC components, PC Garage also sells a wide range of smartphones, TVs, and several home appliances.
Online books retailer Elefant is also planning significant discounts for Black Friday, with lowered prices for books, perfumes, cosmetics, gardening tools, small electronics, and more. Elefant has a massive offering of books in Romanian and English, with titles ranging from non-fiction to manga, comics, and BookTok's favorite Young Adult books, some of which will also be on sale for Black Friday.
If it is books you want, some of the other retailers to watch for Black Friday are Cărturești, Bookzone, and Librex.
Online fashion retailer Fashion Days, which sells clothing, footwear, bags, and accessories, is another brand to watch for this year's Black Friday. Aside from premium brands and numerous items of sportswear, the retailer also features a Romanian corner, with products made by Romanian designers.
Sportswear retailer Decathlon is likely to offer important discounts on Black Friday for its thermal clothing, bodybuilding equipment, boots, raincoats, and jerseys for adults and children alike.
Answear, an online fashion retailer carrying brands such as Steve Madden, Karl Lagerfeld, Tommy Hilfiger, and Dr. Martens, is worth following on Black Friday. The retailer also has home and lifestyle products, as well as accessories such as belts, bags, wallets, and watches.
Black Friday takes place between November 10 and 12 for online fashion retailer About You. The store promises unbeatable prices for jackets, jeans, dresses, shoes, sweaters, and a wide range of other products. It also grants customers a 100-day return policy. Moreover, About You organizes a Black Weekend between November 27-28.
What to watch out for:
No matter the store, buyers are advised to purchase discounted goods during Black Friday with care. Romania's competition regulator Consiliul Concurentei (Competition Council) has kept an eye on retailers during Black Friday for years and often uncovered cases of wrongdoing. Previous editions of Black Friday in Romania have featured instances of stores advertising a 50% discount for all their products when in reality only some products had their prices halved as promised. Other stores had advertised higher discounts than those offered in reality.
Last year, the Romanian consumer protection agency ANPC put together a Black Friday Special Taskforce to supervise promotions and discounts offered by stores and online marketplaces. The purpose of the initiative was to ensure that the announced discounts were real. Controls by the agency revealed that some stores had not brought prices down to their lowest level in 30 days. Others did not correctly display either the date by which promotions were to end or the remaining stock. Almost a dozen brands were fined last year for missteps of this kind.
Aside from the watchful eye of the authorities, however, the best protection that the average buyer can enjoy is his or her own caution when it comes to Black Friday deals. Here is a list of general tips that you can take into account before deciding to buy.
Register or make an account on the website offering products of interest.
Make a list of the items you may want to purchase ahead of time.
Save the items in the website's shopping cart. Remember, however, that this doesn't reserve the item for you. Stocks may fly off the shelves very quickly during Black Friday.
Double-check your delivery address and other information.
Be aware of the return policies of each retailer.
Do not rush to buy. Think carefully and peruse the list of discounted products.
Take into account delayed delivery dates. Black Friday usually comes with increased volumes of products being shipped, meaning that you will get your products later than usual.
Once received, check your order for damages and other malfunctions.
Finally, make sure that the price you paid and the price that was on display match.
(Photo source: Leigh Prather | Dreamstime.com)
Normal