Nike distributor in Romania gets EUR 4 mln loan to turn historic Bucharest building into retail & office compound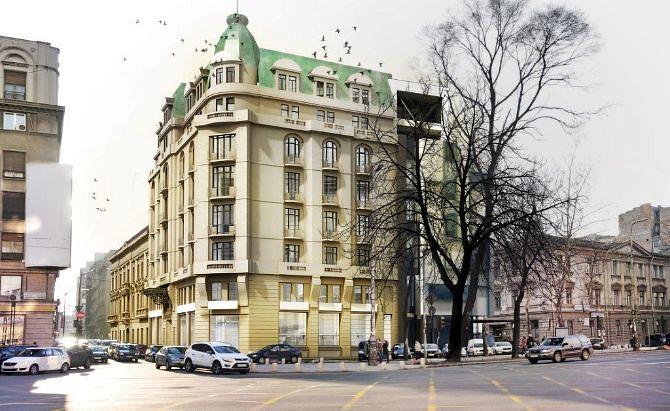 FF Group, formerly known as Elmec Romania, and part of Greece's Folli Follie, will receive a EUR 4 million loan from Garanti Bank, to renovate a historical building downtown Bucharest, on Magheru boulevard. The real estate project will consist of transforming the building, located at the crossroad between Campineanu St. and Magheru Boulevard, into a retail and offices business center, on some 5,000 sqm.
The entire investment in this project will be of EUR 5 million. The group started the reconstruction work in May 2013. The six-floor building will include offices and retail, and will keep the architectural details of the façade of the 1923 historic building.
Out of the 5,000 sqm, three floors totalizing 1,200 sqm will be dedicated to the retail segment, for FF Group's own multi-brand store, _kix. The rest of the building will be used for office spaces, which will be rented to third parties. The project will be ready in May 2015.
"In addition to the special attention we pay to our distribution and retail networks, FF Group is pursuing the implementation of its real estate development plans in Romania. We believe this project represents a major milestone for both our company, as well as for Bucharest's landscape", stated Cristian Beznoska, CEO FF Group Romania.
FF Group runs a network of stores in Romania, among which mono-brand stores such as Nike, Folli Follie, Calvin Klein Jeans, among others, and multi-brand stores such as collective, and _kix, as well as outlet stores.
Corina Chirileasa, [email protected]
Normal